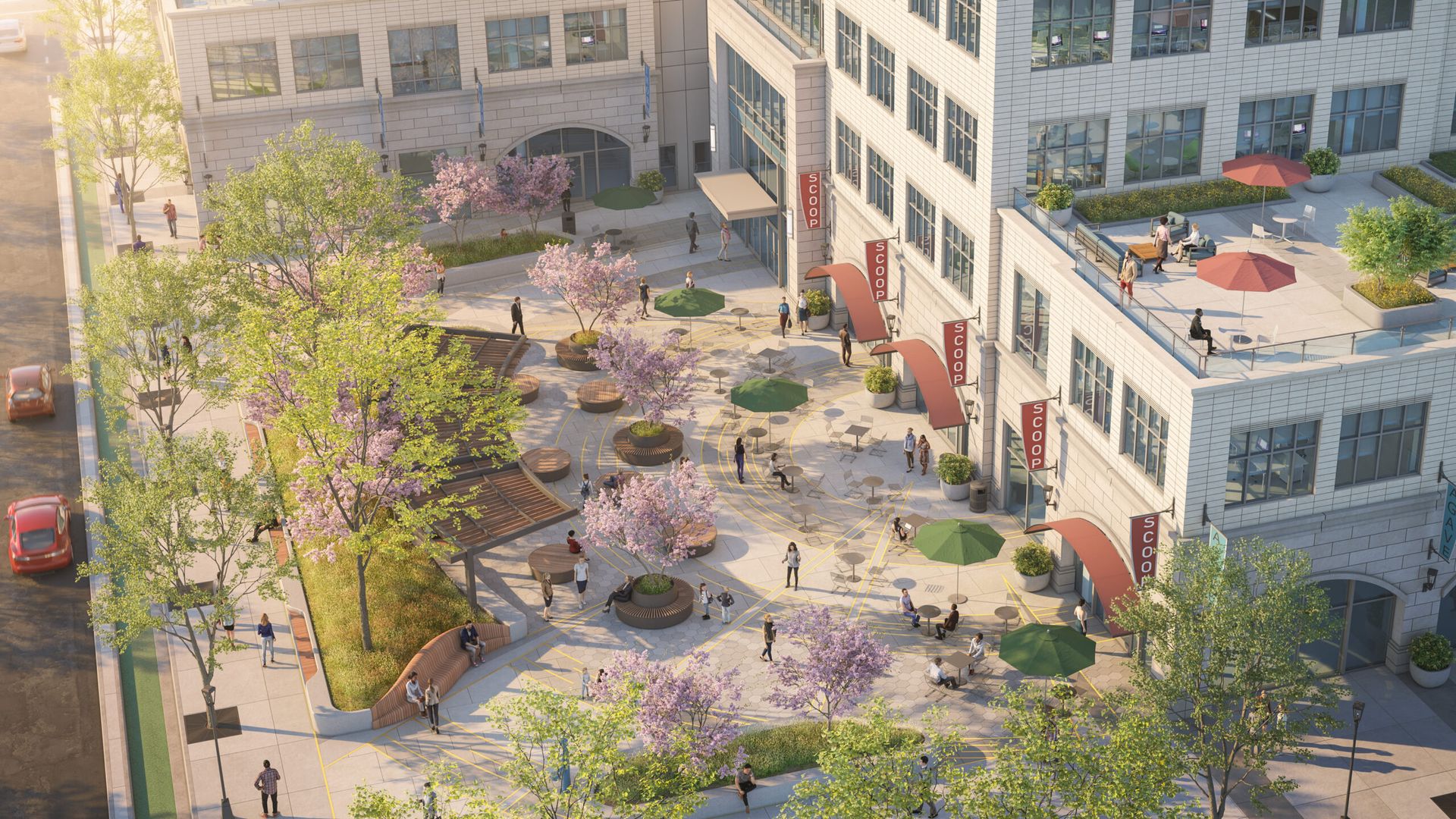 1900 Broadway
From Parking to Placemaking
A Town in Renaissance
Redwood City has undergone a renaissance, with its downtown area now thriving and abuzz with energy. However, this growth has brought about community concerns. To address this, the City has implemented a Gatekeeper Process to prioritize reviewing projects that meet the City Council's Strategic Priorities: Housing, Transportation, and Children and Youth.
Around the same time, local developer Lane Partners discovered a promising real estate opportunity at the intersection of Broadway and Main Street. Although well-located, they saw that the full-block site was underutilized, with only surface-level parking and a small bank branch. 
With this project, Lane Partners aims to revitalize not just this block but also support the continued growth and success of Downtown Redwood City. Their idea is to draw foot traffic down Broadway by creating an eastern node with transit-oriented workspace, retail, and community areas. To achieve this vision, we had to align with the City's priorities and demonstrate its benefits to the broader community.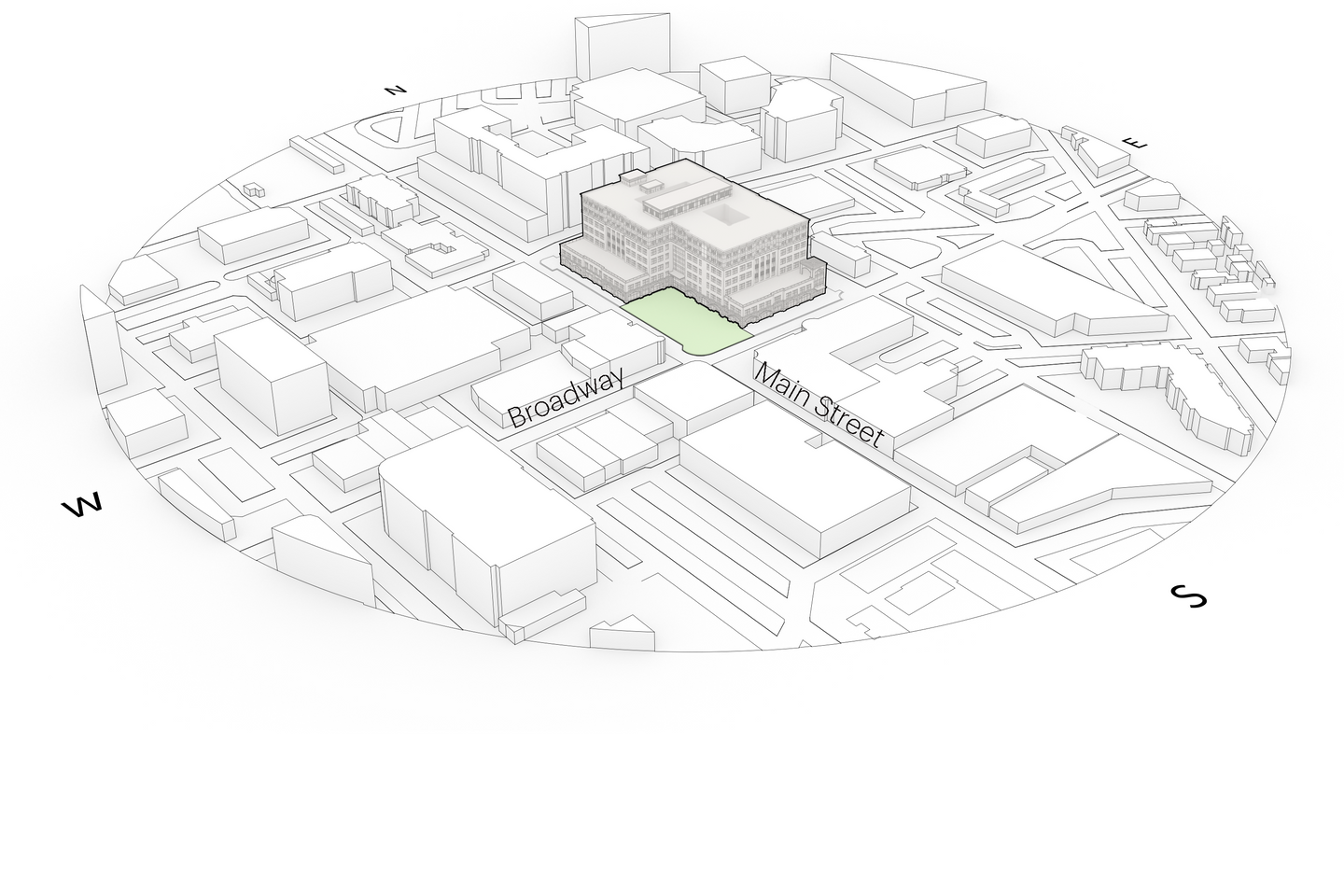 Intersecting Ideas, Building Community
We started by engaging various stakeholders, such as the Downtown Retail Task Force, Teen and Youth Advisory Council, and the Redwood City Parks Department, among others. This approach allowed us to understand the wants and needs of the community and how we could support them.
Taking inspiration from our own experiences and that of others at the City's Courthouse Square, we explored the possibility of developing a public plaza to revitalize this downtown edge and establish a distinct sense of place. Our building design was founded on this concept, employing an L-shaped plan to maximize the open space at the intersection of Broadway and Main. The plaza is accompanied by shopfronts and a community art gallery, generating an active and engaging environment.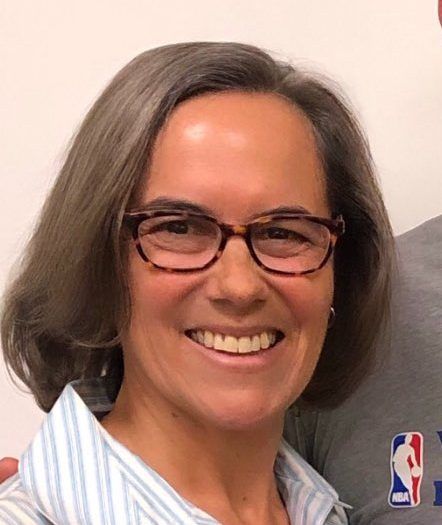 I just want to appreciate [the team] for involving our students in the planning of 1900 Broadway…they are particularly excited about the potential for the community gathering space."
We designed the plaza to complement Courthouse Square, with a large open area offering flexibility and soft scape elements for increased comfort and well-being. The design is easily reconfigurable, accommodating a range of events, from art fairs to movie nights, while still using built-in elements to create a strong sense of placemaking.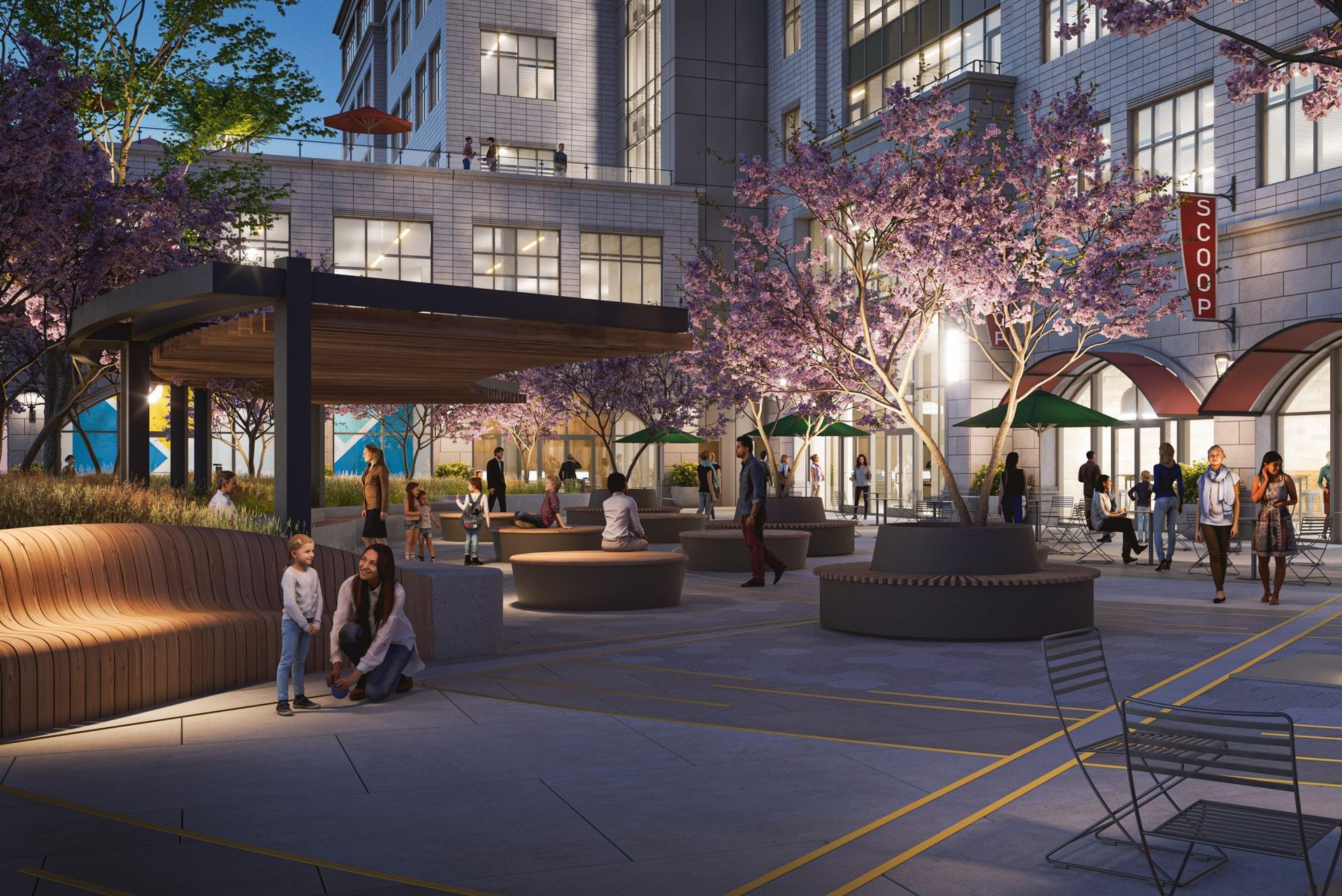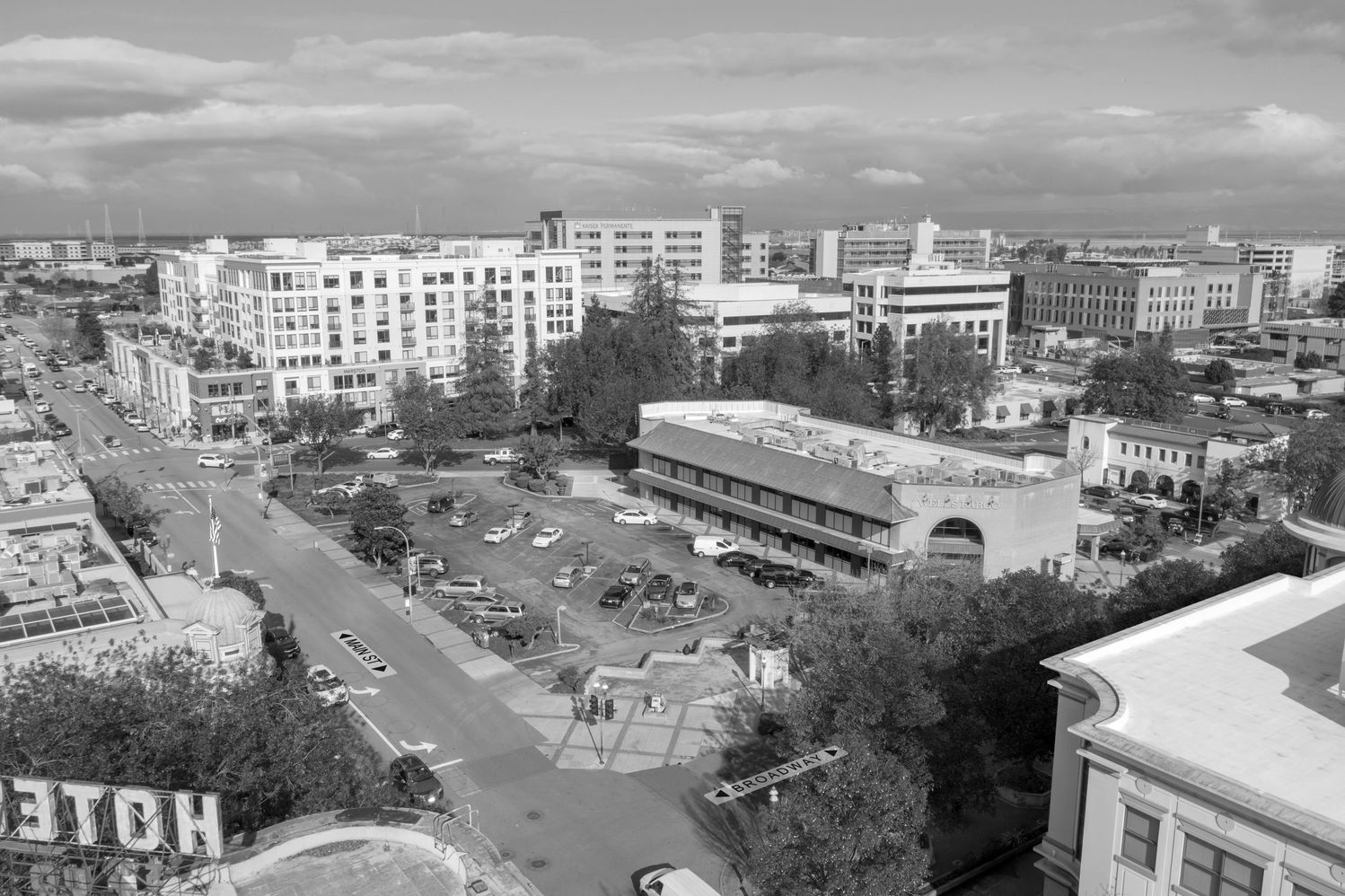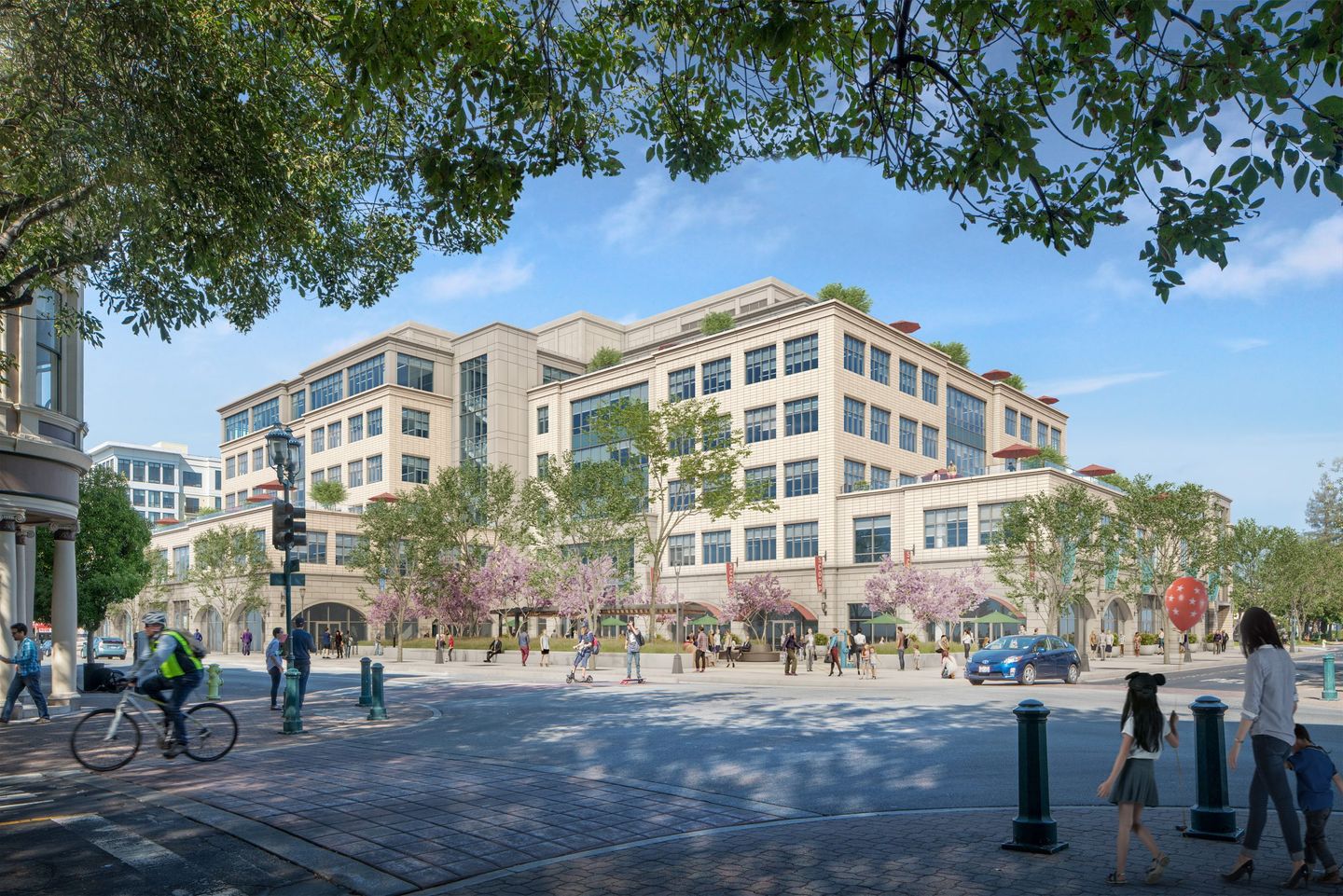 Moving Forward, Together
The City Council has given the project the green light to move forward with the Gatekeeper Process, expediting its review. Although still under City review, the project has garnered substantial support from the City and the community. We are optimistic that the project will positively contribute to the downtown ecosystem.
Key Info
Sustainability

LEED Platinum