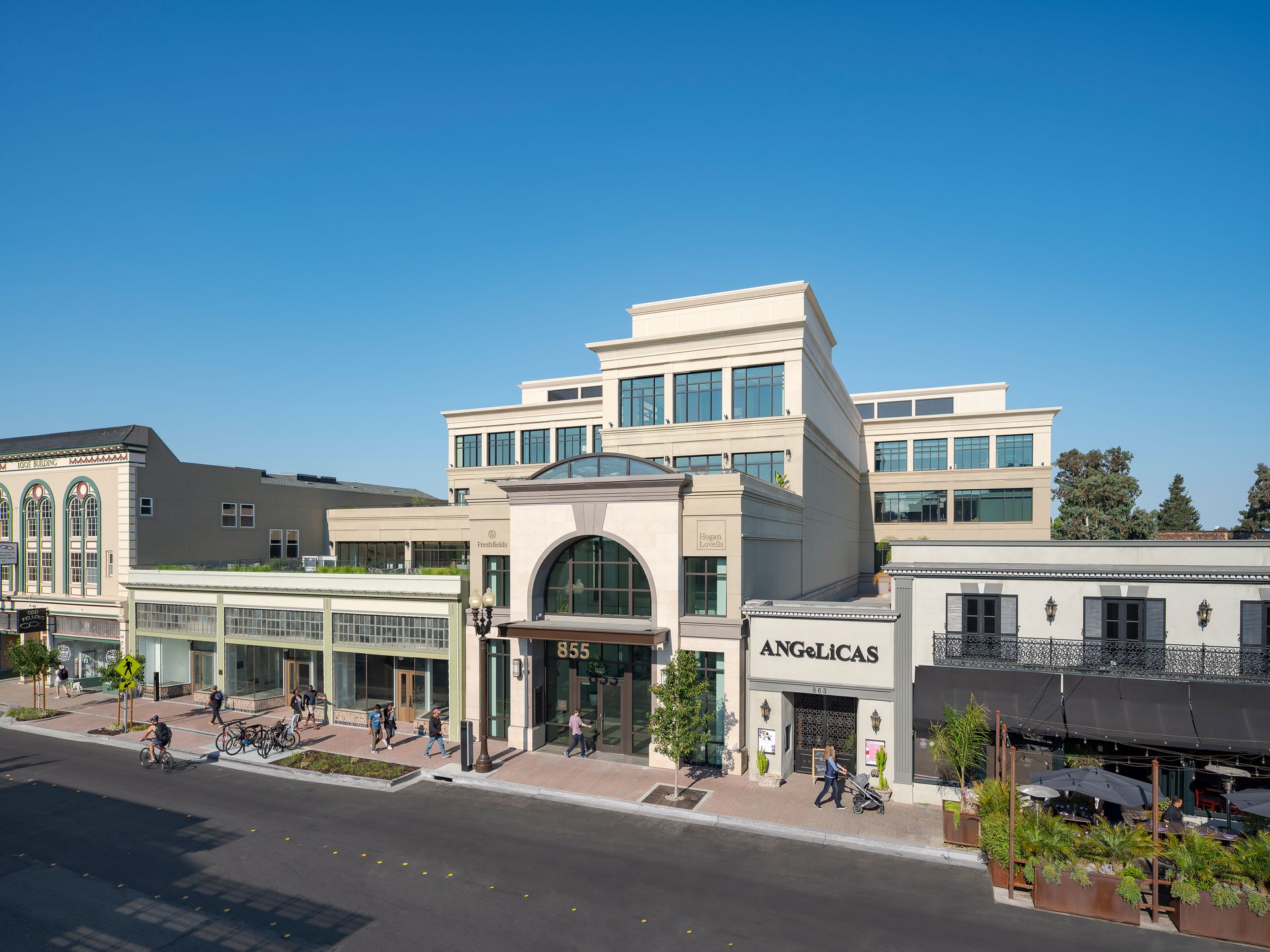 855 Main Street
History in the Making
Local Folks Meet Local Firm
Acclaim Companies, leveraging their deep community ties, acquired prime property on Redwood City's historic Main Street. When they approached us to work together, we couldn't contain our excitement. Not only was our office blocks away, but the site was also perfectly positioned for redevelopment. It sat a stone's throw from a major Caltrain Station and mere steps away from the City's buzzing Broadway corridor.
Yet, sometimes the best sites come with the most significant challenges–such was the case with 855 Main Street. Redwood City had already experienced a flurry of development, and therefore the project would require special City Council approval to exceed the downtown's commercial development cap.
Main Street is where the city and its Downtown began.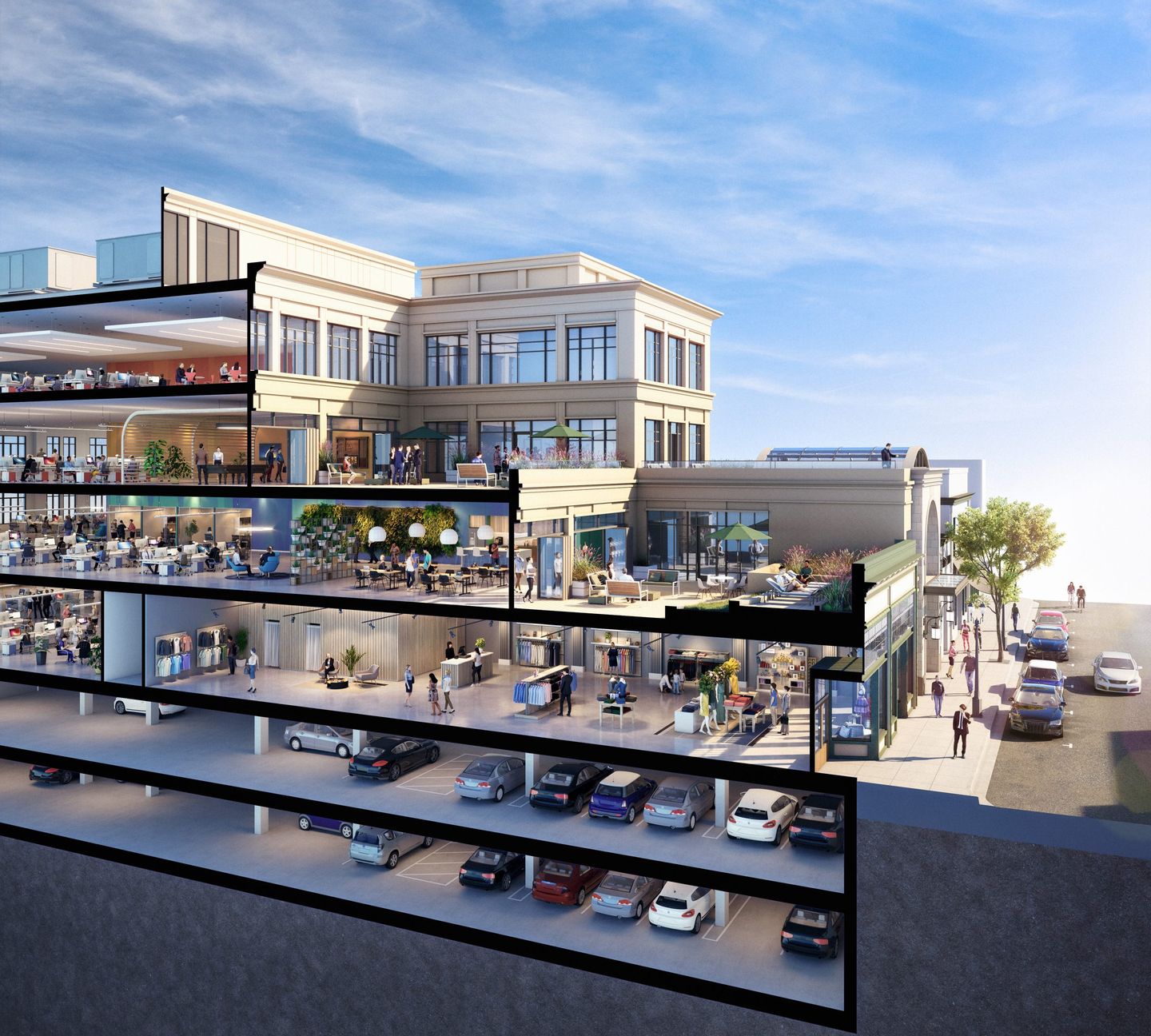 Main Street Energy
From the outset, it was clear that the project needed to be sympathetic to its historic neighborhoods and maintain its historic storefronts in place. We started by considering the project in two components—the historic shops and the new office building. This approach preserves the distinct individuality of the historic storefronts. In keeping with the street's human scale, the new structure adds a two-story office building lobby on Main Street and then gradually steps up in height in multiple tiers as it moves away from Main Street. The stepped massing incorporates several exterior terraces that look outward to Main Street, allowing the workspaces to spill out onto the terraces and adding to a revived sense of activity along Main Street.
Through meetings and conversations, we listened to what the community felt was necessary for the project. The most commonly voiced input was to activate the street front experience with retail and public spaces. In response, we made the lobby a public art gallery that welcomes community members. Together, the gallery and retail make the entire street frontage active and accessible to the public.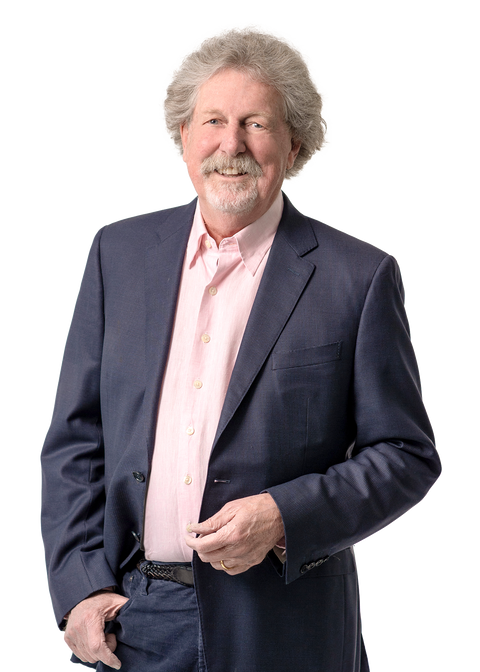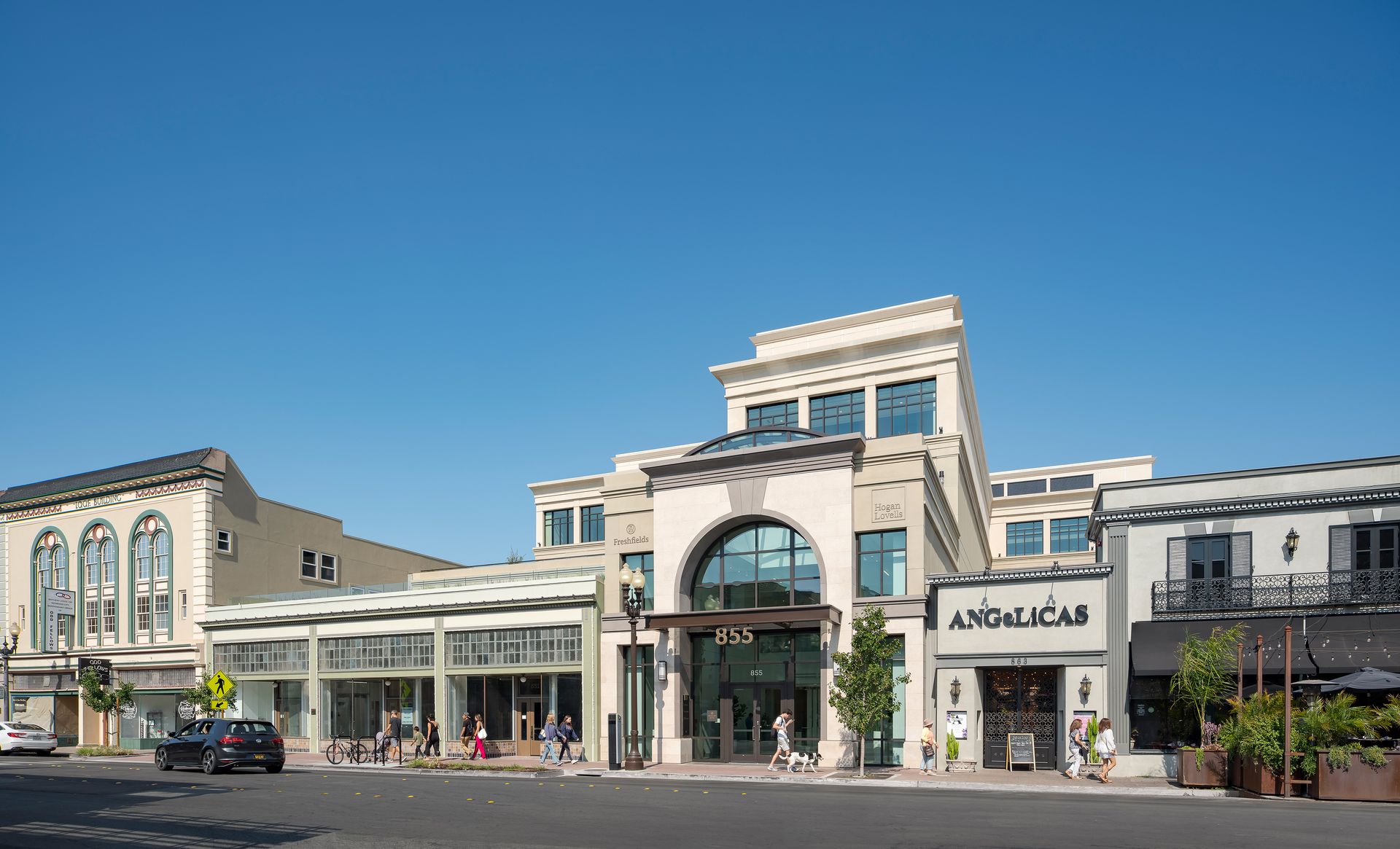 The public art gallery welcomes the community.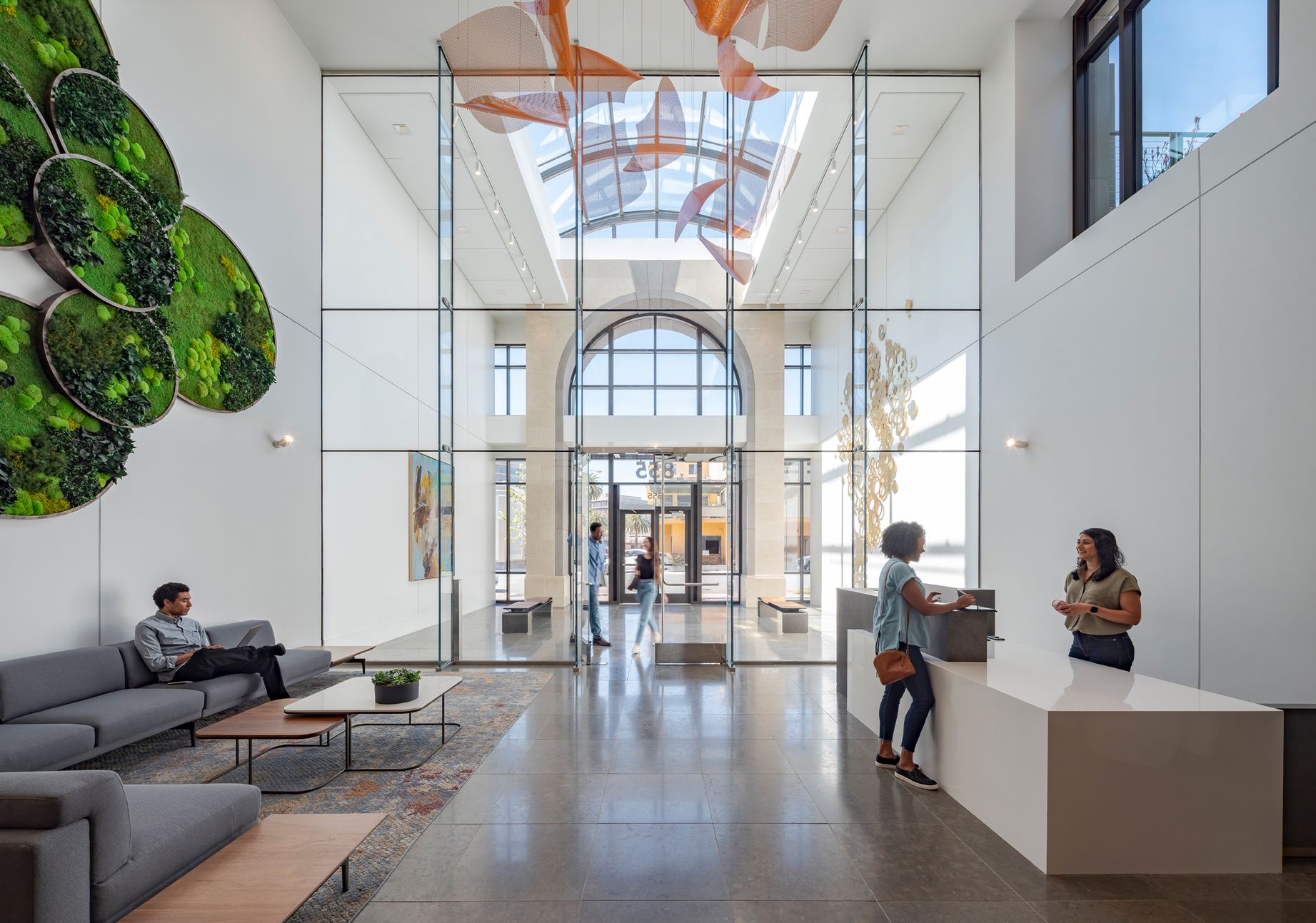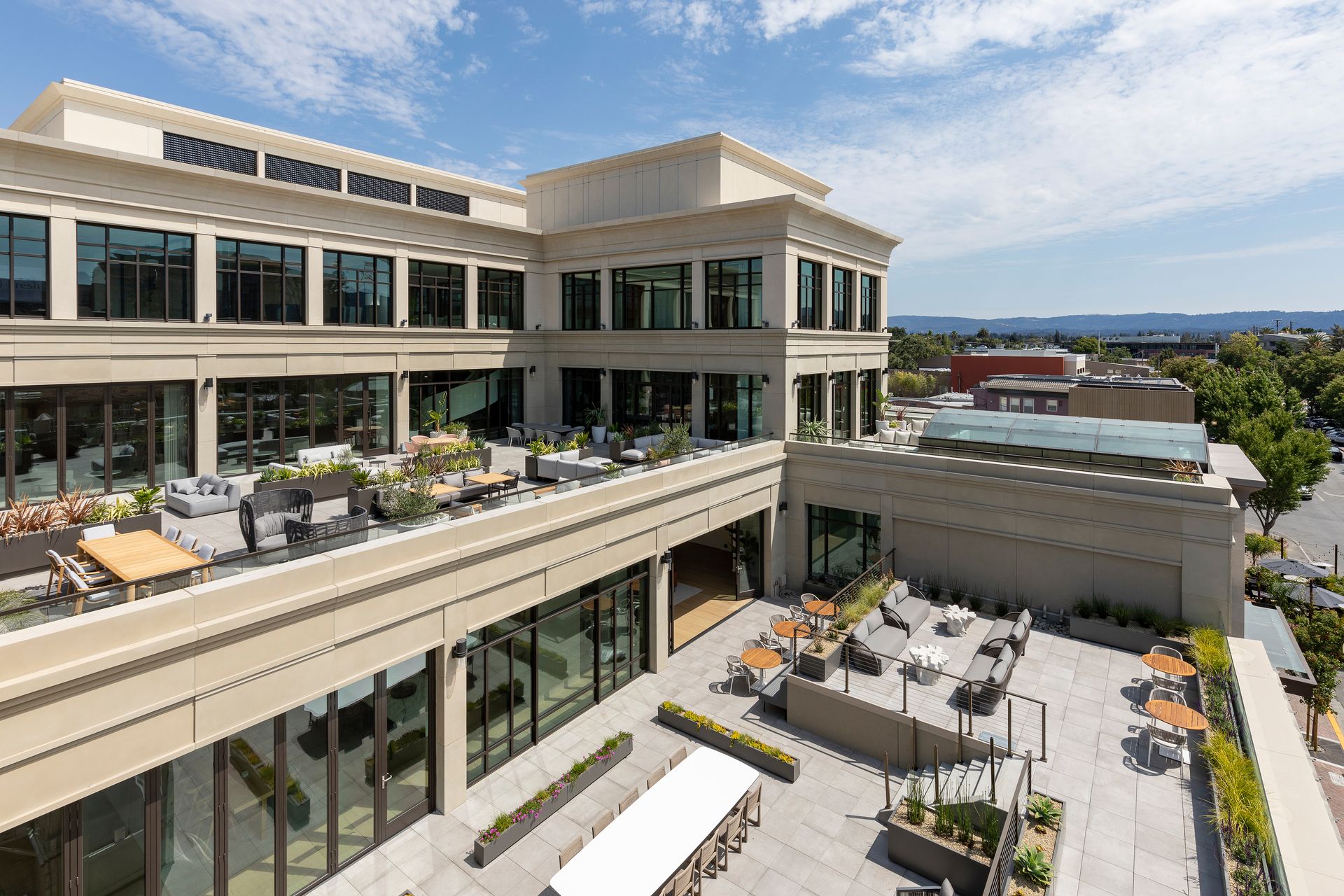 Hometown Impact
The project has brought a revived sense of activity to Main Street's historic corridor as it's the first new development in decades.
Tech and law workers fill the workspace with activity and life. Community members often mingle in the art gallery and enjoy this new street-front experience. The Silicon Valley Business Journal honored it as the Best Urban Infill project, saying: "[It] overlaps the public and private spheres creating more engagement and activity for both the building and its environs.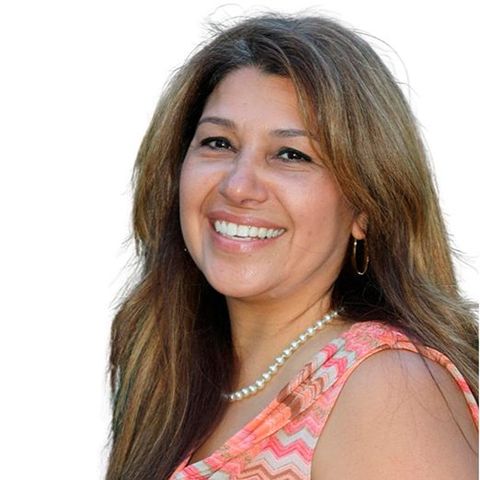 This is the type of outreach that needs to be done on all projects because it's through listening that you hear the community's needs."
Key Info
Services

Architecture
Interior Design
Structural Engineering
Visual Communications