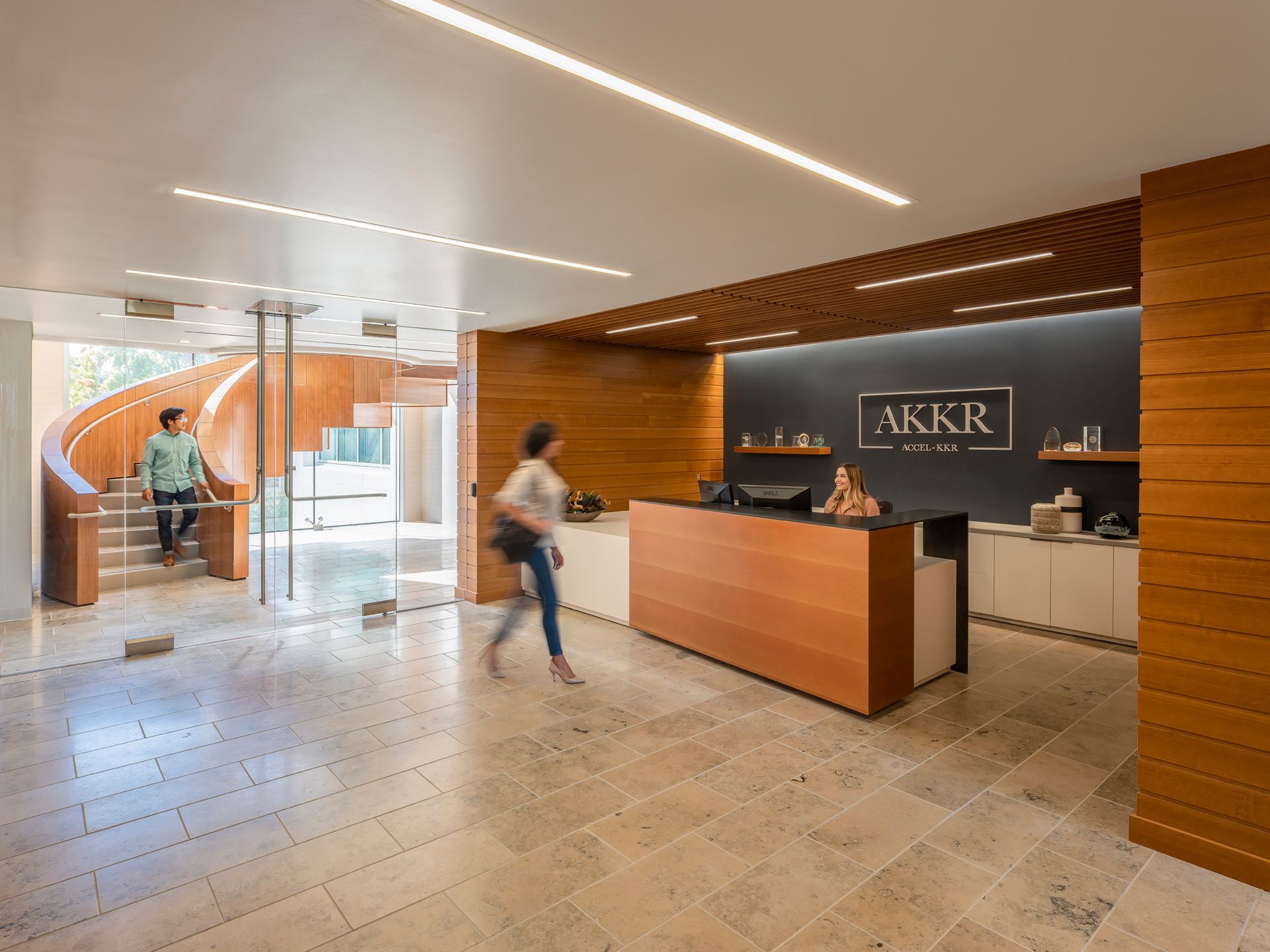 Accel-KKR HQ
Reenergizing Sand Hill
A Transformation, From the Ground-Up
To provide a new space for their growing operations, this private equity firm purchased a nondescript office building blocks from their existing office. Although the building did not meet the needs of Accel-KKR, it retained some advantages, leveraging a prominent location perched on Sand Hill Road and surpassing the height limitations of current building standards. Leveraging this, we transformed the closed-off structure into an open and interconnected workplace by rethinking the site, building, and interior experience.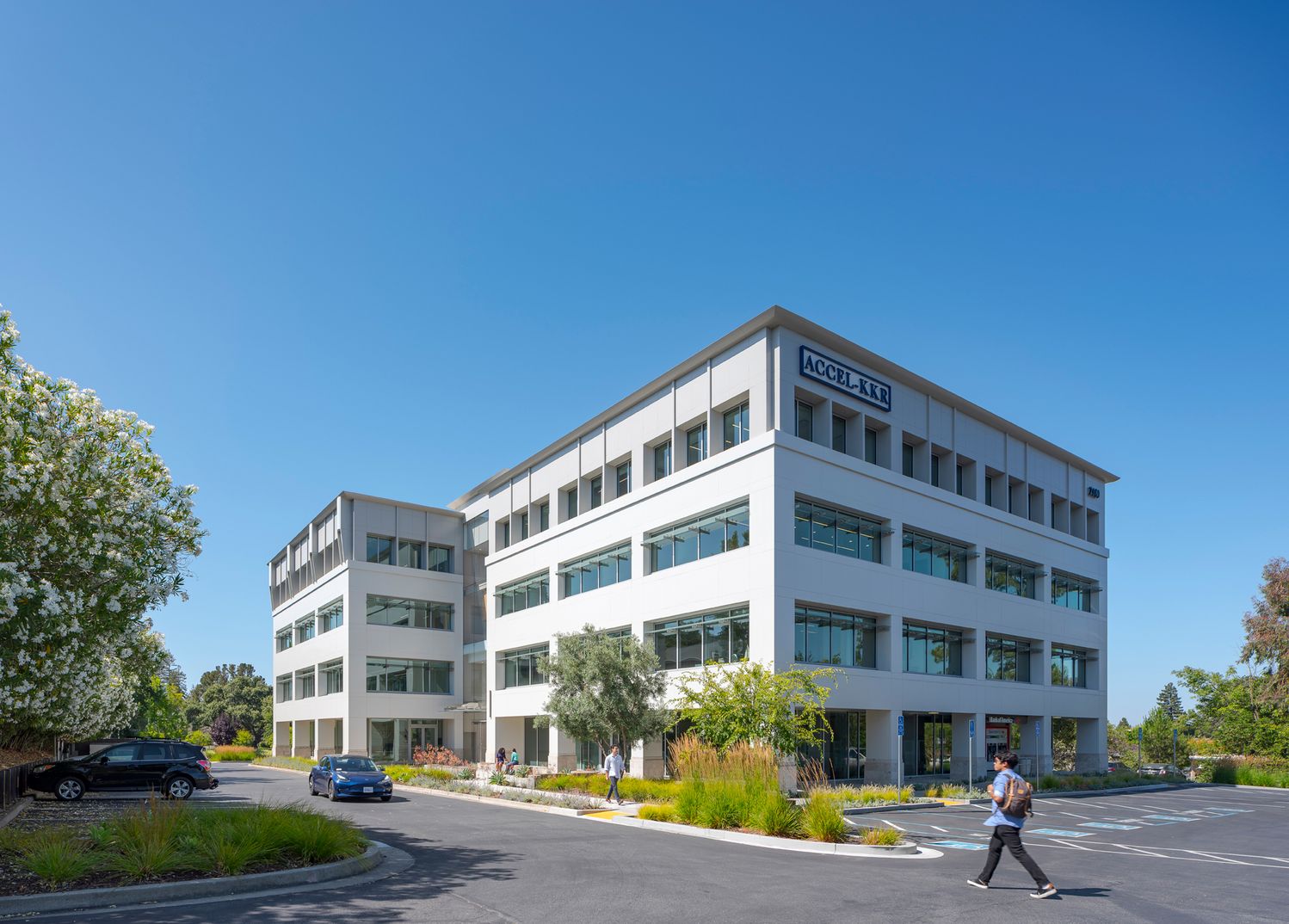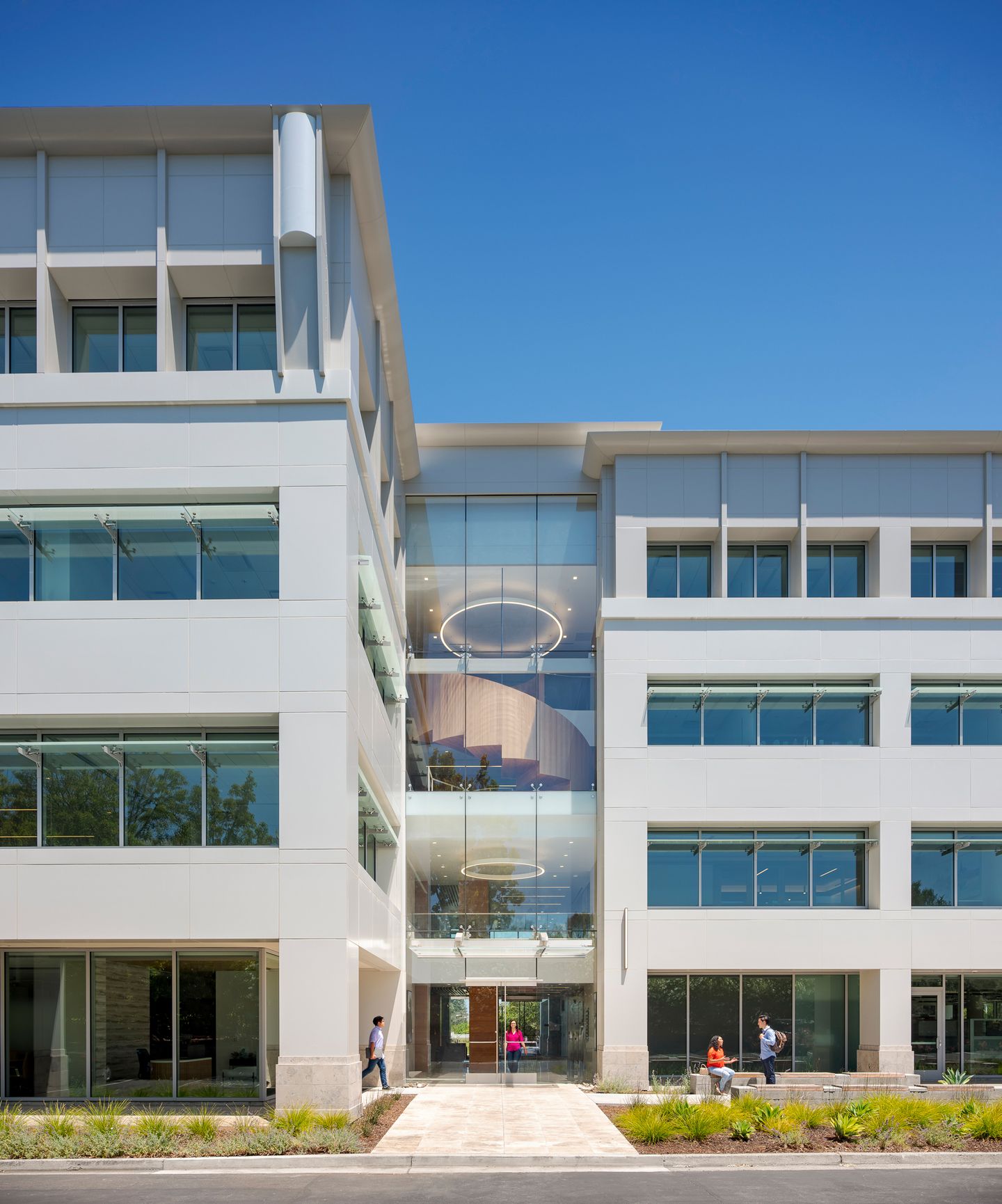 Fit for Innovation
We started by reconfiguring the building core to create a welcoming entry experience with four stories of structural glass. This design breaks up the monolithic structure and provides a welcoming entry experience while expressing internal functions. Inside, we focused on supporting their culture of openness with full-height glass walls and a striking walnut-clad spiral stair linking the third and fourth floors. Further helping their way of working, each floor is centered around flexible meeting and event spaces to house their frequent gatherings. With its newfound openness and rich materials, Accel-KKR's new headquarters is now a surprisingly existing place that's fit for the innovative work it supports.
Social spaces are connected by a feature stair and full-height glazing
Warm woods and light limestones create a comfortable environment.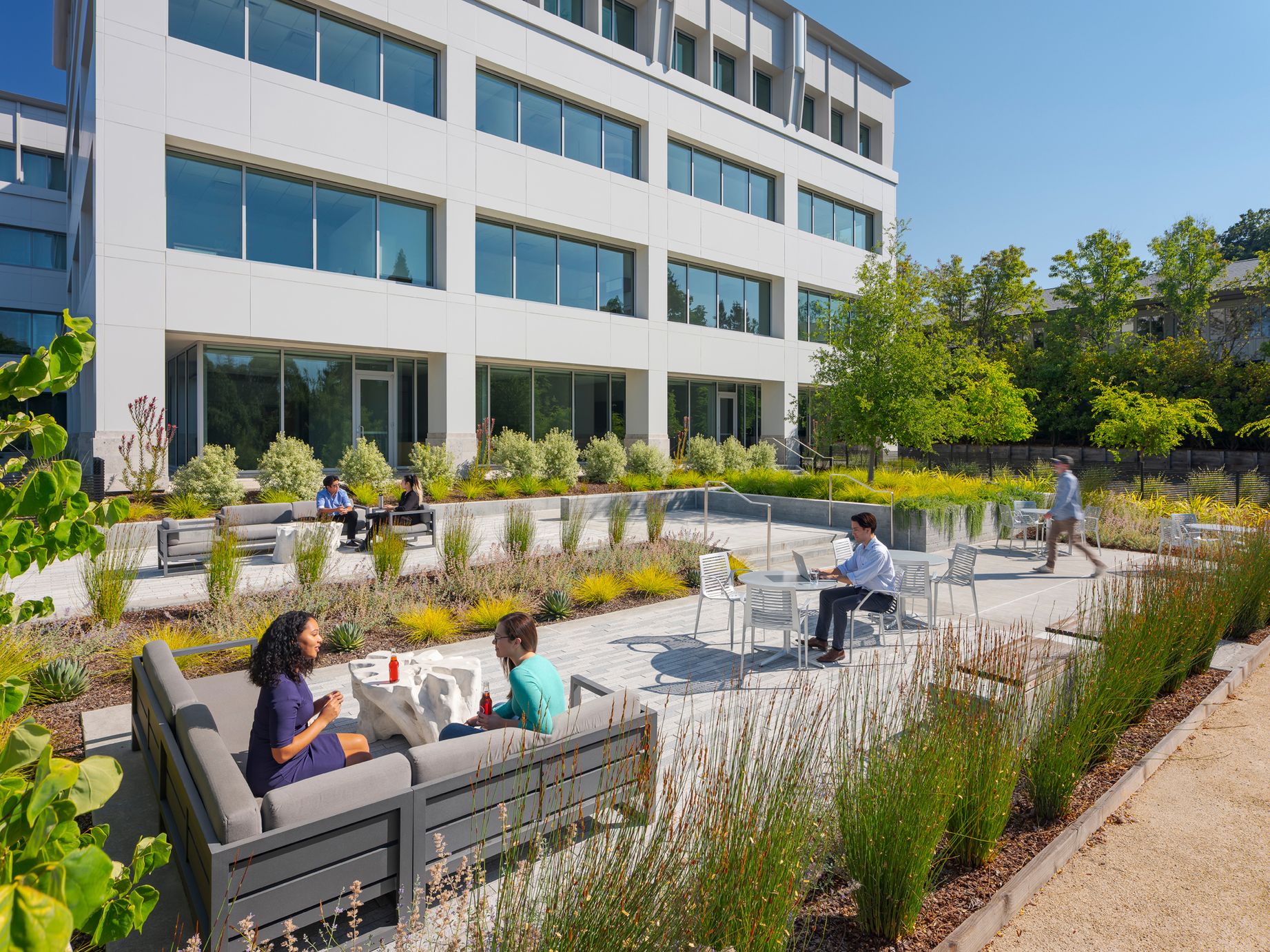 We converted underutilized parking into a new expansive outdoor patio, enabling their team's to connect with Sand Hill's natural beauty.