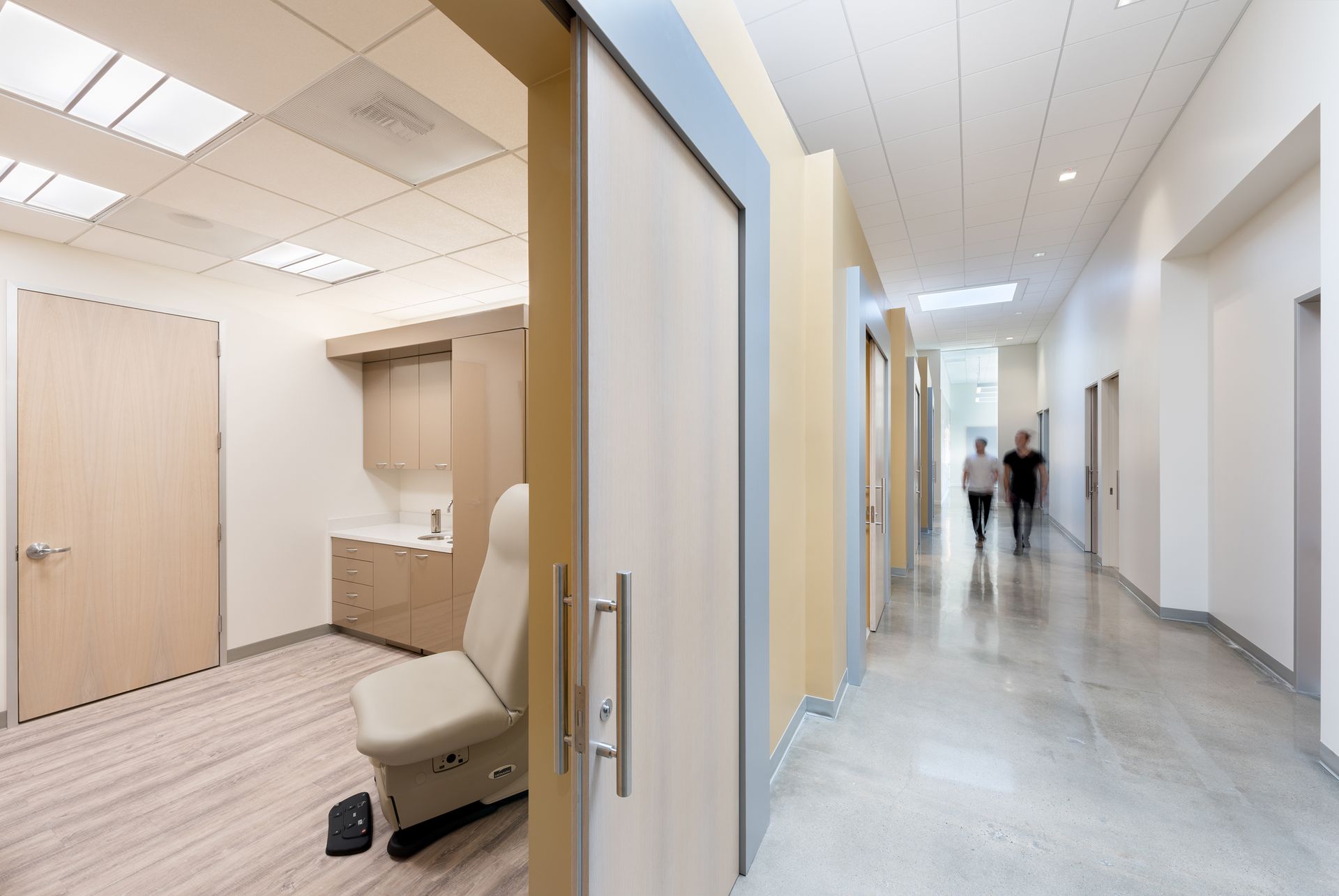 Crossover Near-Site Clinic
Pushing Care Forward
Tech Meets Healthcare
Crossover Health, a nascent healthcare start-up, was on a mission to transform healthcare by increasing convenience and well-being. After successfully providing on-campus care for major tech companies, they sought to own and operate their clinics. Their expansion idea was to locate clinics close to tech employers and then partner with multiple companies to offer employees care. We helped find a small, suitable building in Mountain View's bustling North Bayshore for their first such clinic. With an idea and a space, we hit the ground running.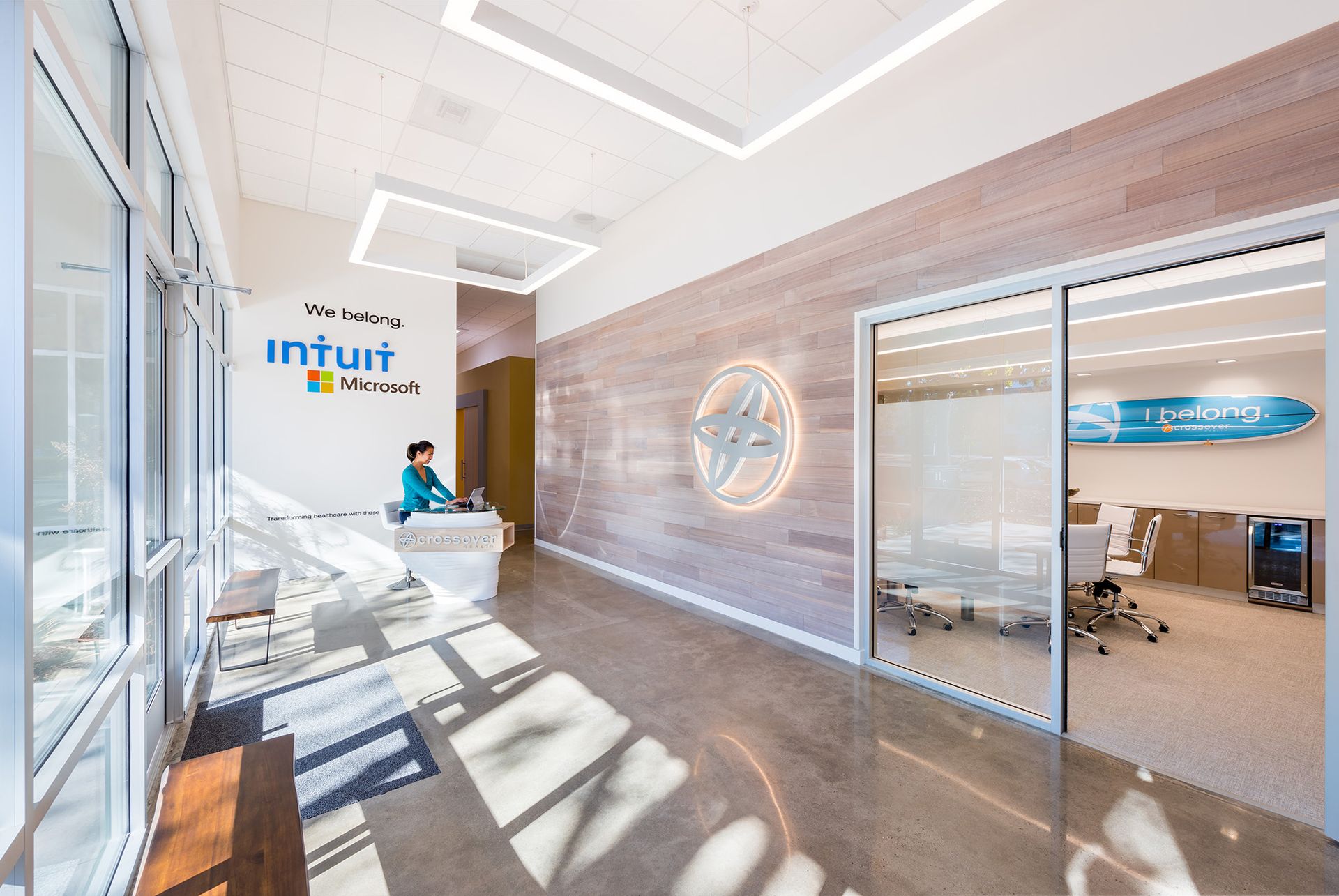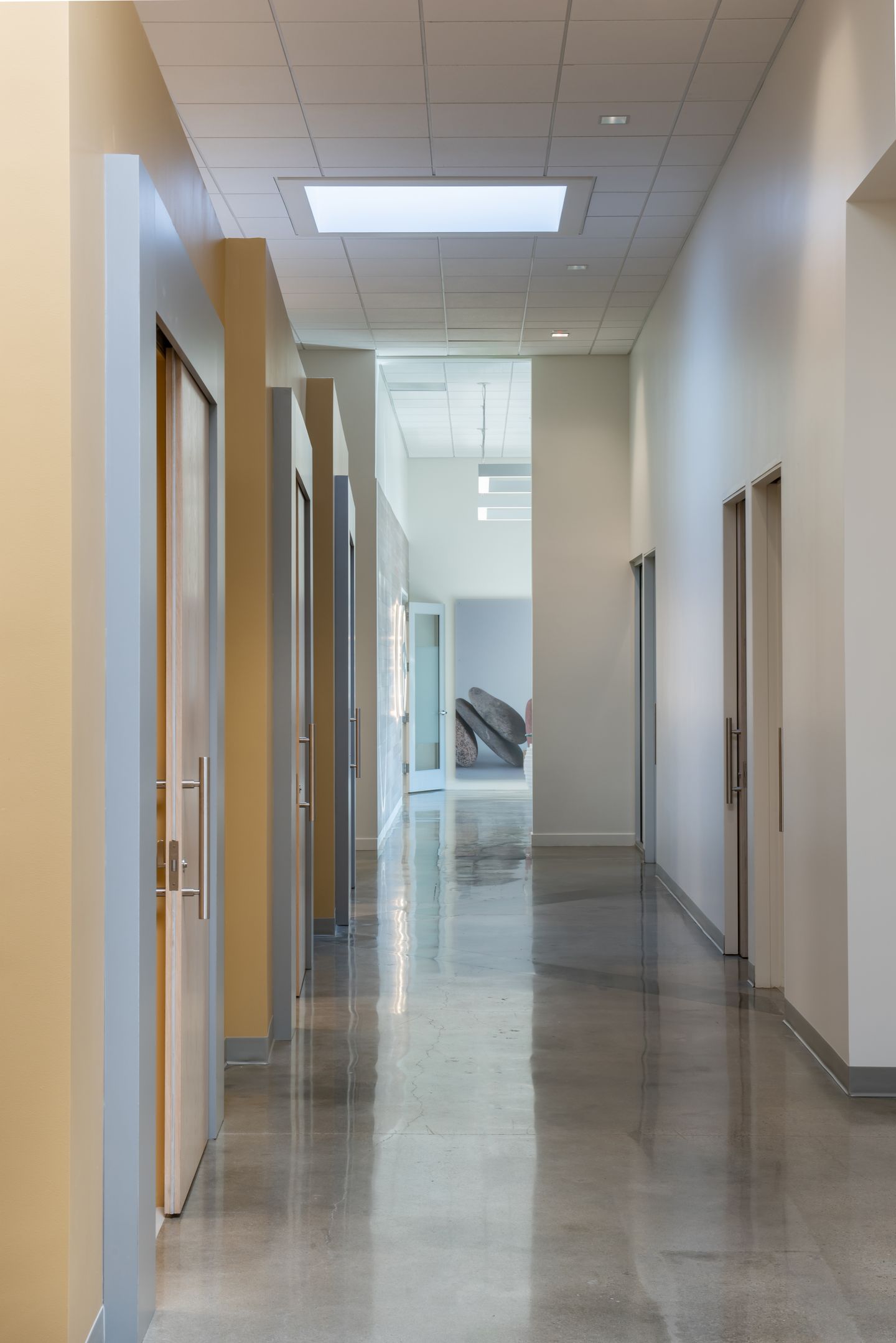 More Spa, Less Hospital
Together, we completely rethought the patient and staff experience. For the patient, this meant: more like a spa, less like a hospital. Upon arrival, a concierge greets incoming patients in an open and sunlit lobby. Afterward, staff shows them to one of the exam, physical therapy, or massage rooms. The exam rooms feature sliding doors, wardrobe closets, and built-in conversation tables. In addition, each exam room has doors on both sides—one for patient access and one for provider access. This two-way access enhances the overall comfort of the patient experience.
With Crossover's team-based delivery model, we programmed a single team area that co-locates physicians, nurses, and other health professionals into one centralized space. This care area has direct access to the exam rooms through the staff entrances and specimen collection cabinets, improving the coordination of care and optimizing staff flow. Happy providers mean happy patients.
Dual-access exam rooms improve the experience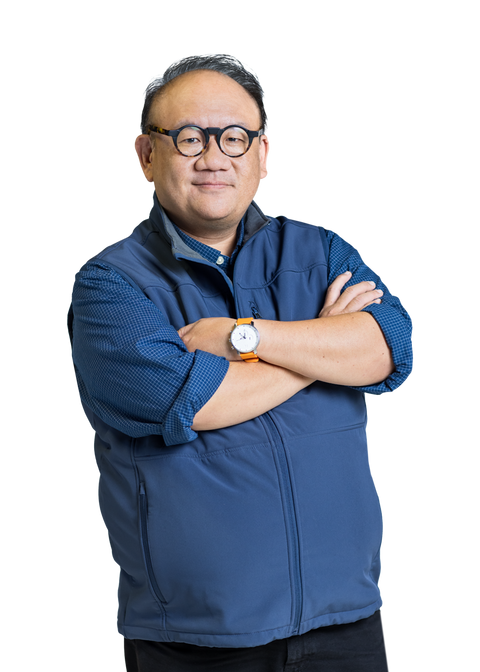 We brainstormed design ideas based on their visions and our expertise. The design is unconventional, maximizes workflow efficiency, and provides a pleasant experience."
Howard Kwok RA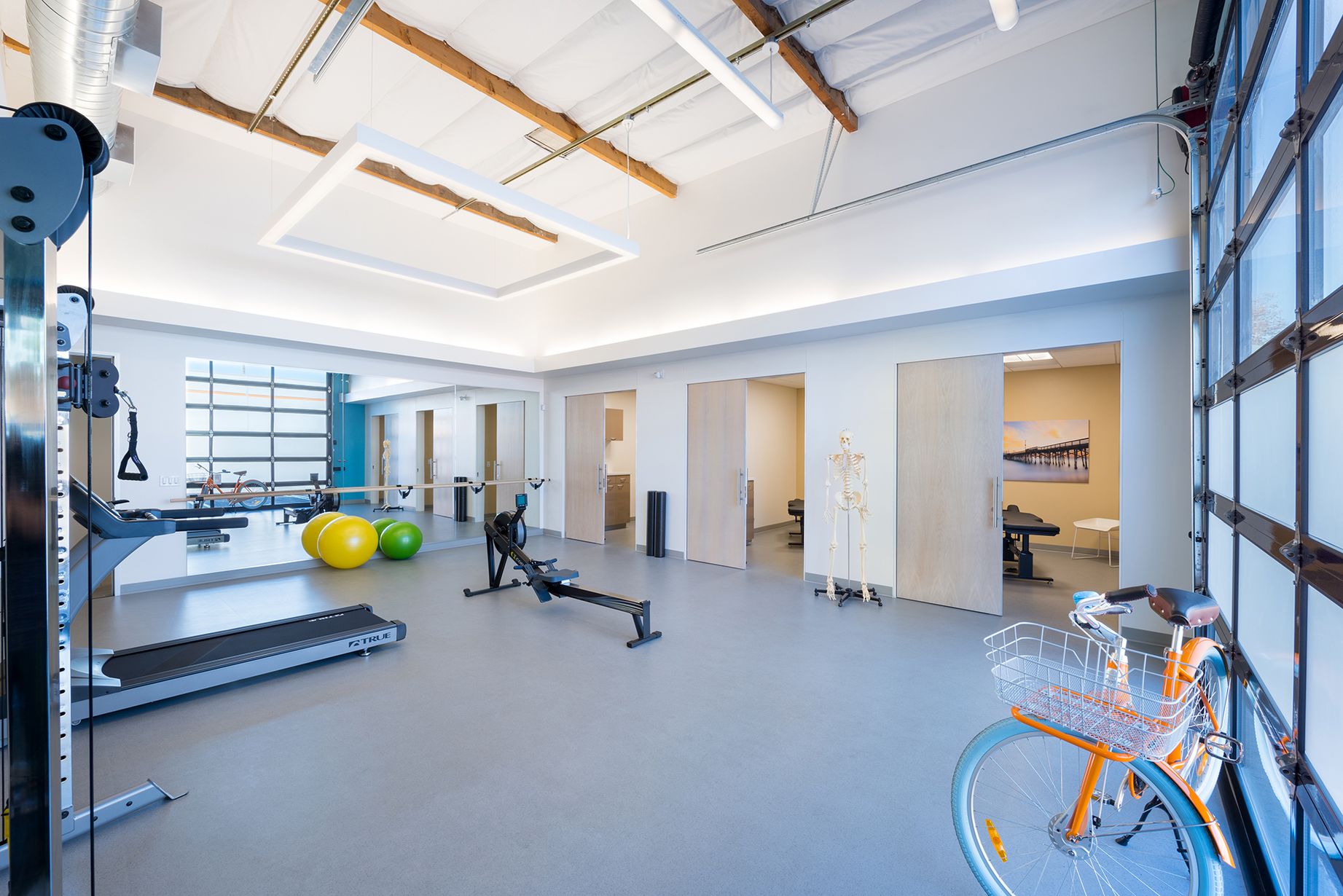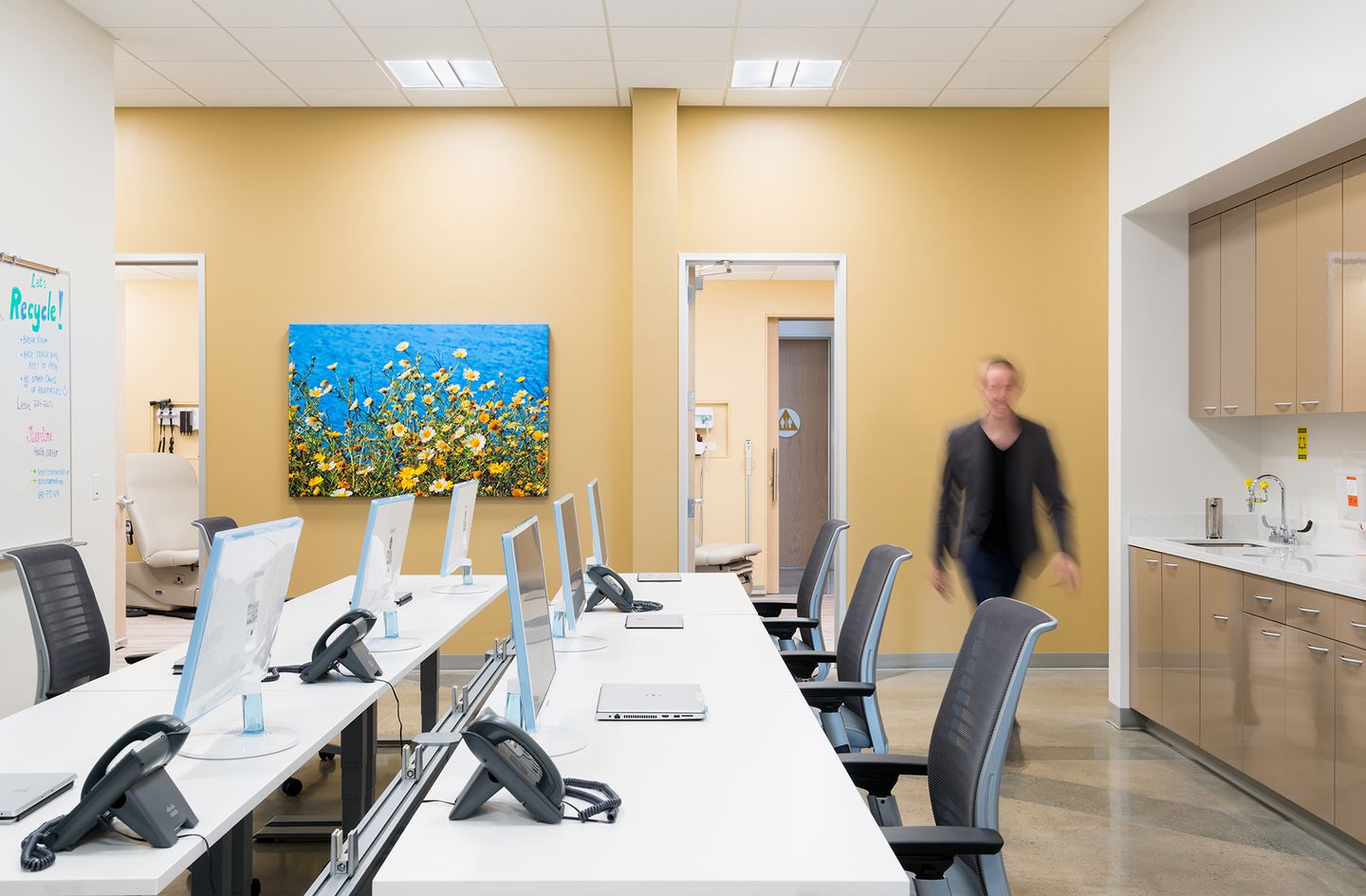 More access, more comfort, more holistic
This clinic forges a new path for what's possible in healthcare. Crossover provides a suite of complementary wellness services in a convenient and calming setting. In their first year, the Near-Site Clinic had an average wait time of less than 5 minutes compared to 20 minutes for conventional primary care. They have also received a satisfaction rating of over 90%. Since completing this project, we've designed more than 30 wellness centers with Crossover across eight states, including clinics for Amazon, Facebook, Microsoft, LinkedIn, HP, Synopsis, Cisco, and many others.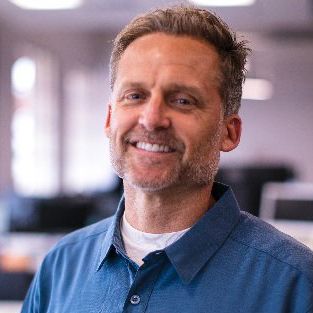 DES has helped Crossover tell our story through the medium of architecture which has become both a competitive advantage as well as a key pillar in our experience platform."
Key Info
Services

Architecture
Civil Engineering
Interior Design
Landscape Architecture
Structural Engineering