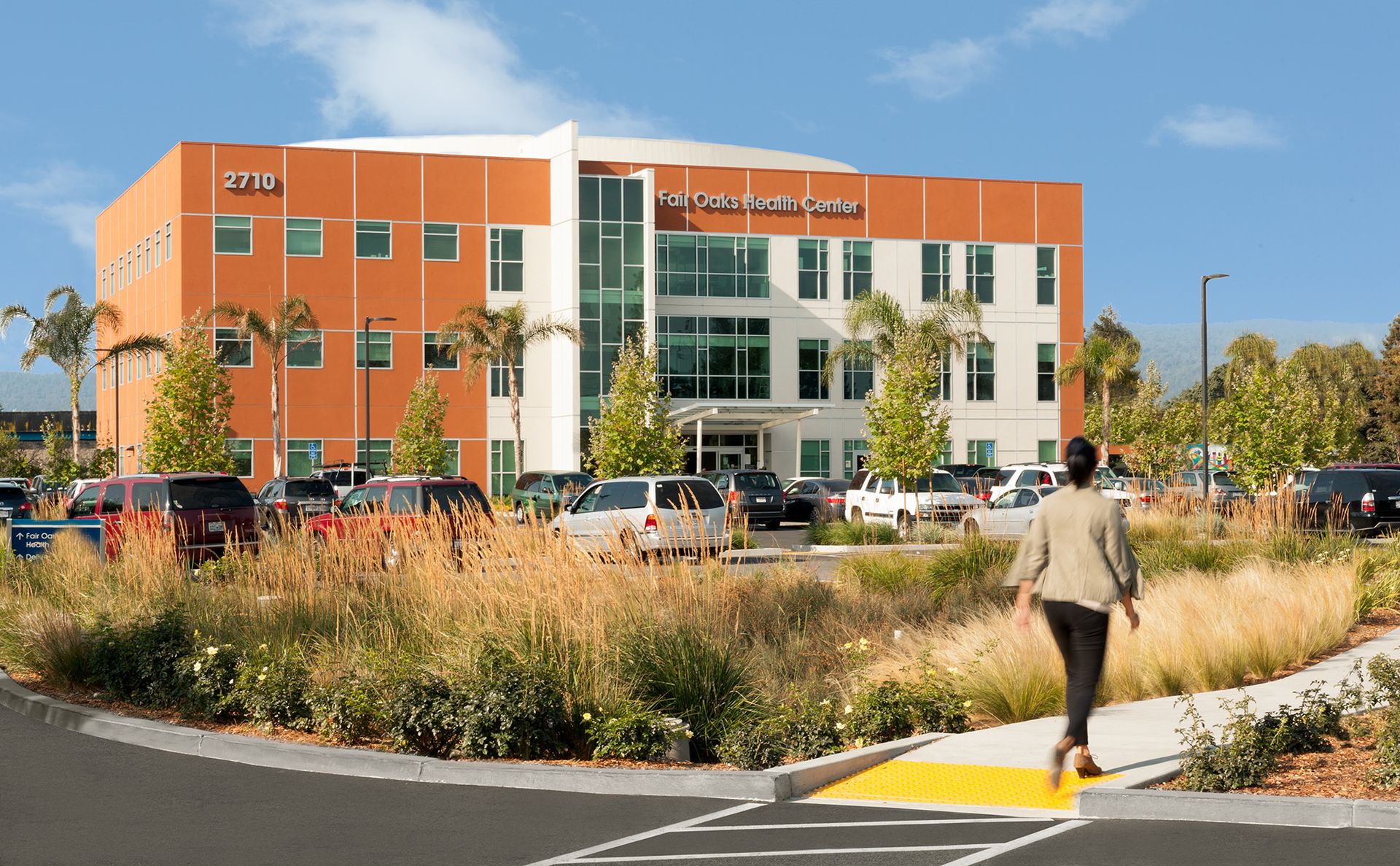 Fair Oaks Health Center
Making Healthcare Fairer
Centralizing Services
As part of the county health department, the San Mateo Medical Center offers clinical and supportive services to the community, particularly those facing socioeconomic challenges. In the southern part of the County, they were operating three clinics operating out of isolated and outdated facilities. To address this, the decision was made to consolidate the clinics into a larger, centralized facility.
The search for a suitable location led to the discovery of a spacious site in the Fair Oaks neighborhood, which is home to a significant number of their patients and is one of the most culturally diverse areas of the county, with a substantial Latino population.
The primary challenge was to combine the three separate clinics into one facility while remaining within the limited construction budget.
Inspired by modernist Mexican architecture, we proposed a simple, rectilinear design.
The design included small punched windows and terracotta-colored cement plaster.

To enhance its construction efficiency, we engineered it to use a modular building frame, which resulted in faster and more cost-effective construction.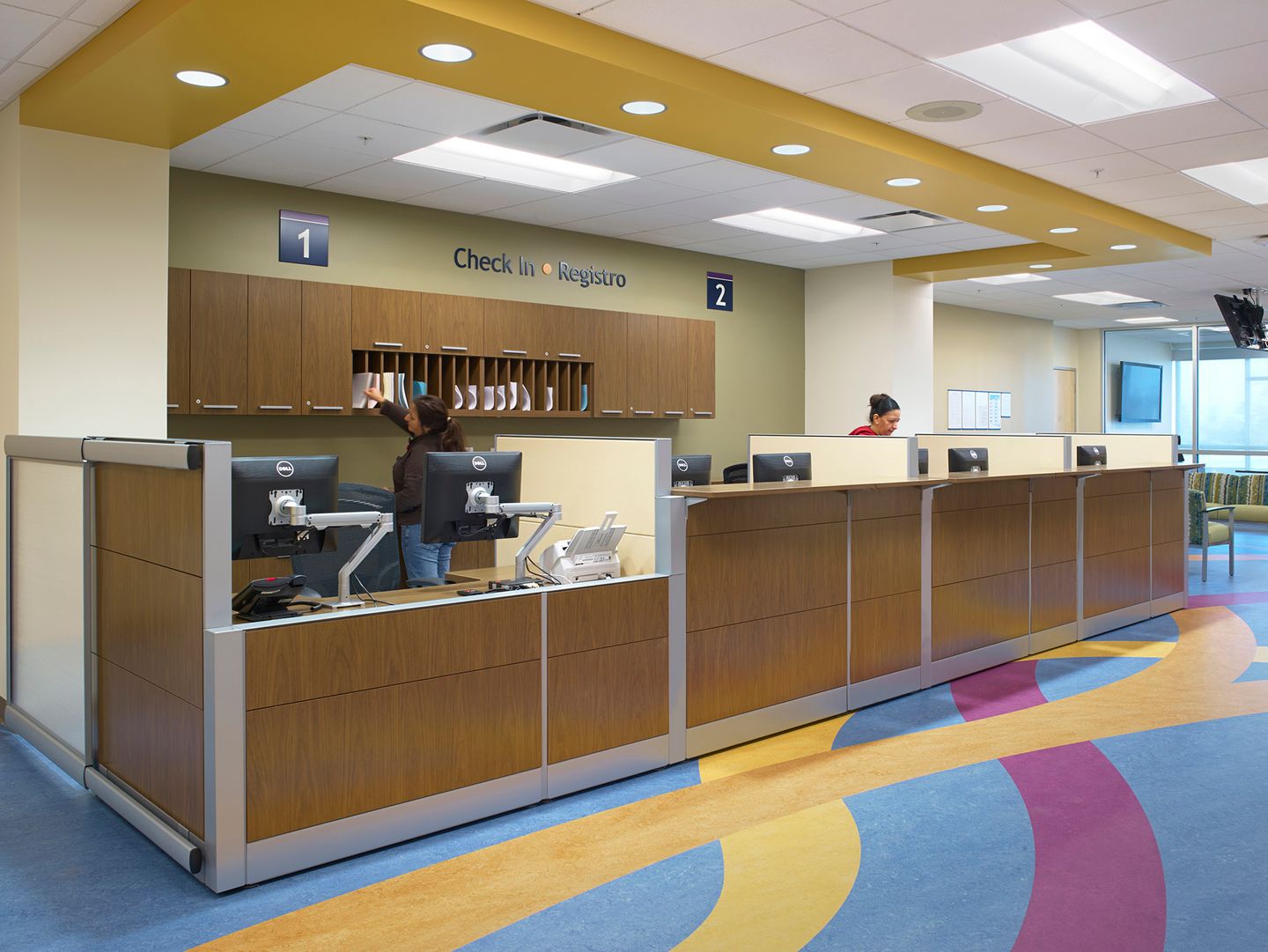 Maximizing Care
Operational efficiencies were a primary consideration in the design. To support this, we designed self-service check-in, and we also designed centralized waiting areas that are painted with specific colors. Upon check-in, patients are given a designated floor and color upon check-in, providing a straightforward and easy-to-follow wayfinding tool. In each medical area, centralized nurse stations were strategically located with minimal travel distances to exam rooms and open to public areas for increased accessibility. 
Overall, our design was intended to be both functional and efficient, prioritizing the Medical Center's needs while also providing a comfortable and welcoming environment for patients.
Self check-in kiosks direct patients to their waiting areas.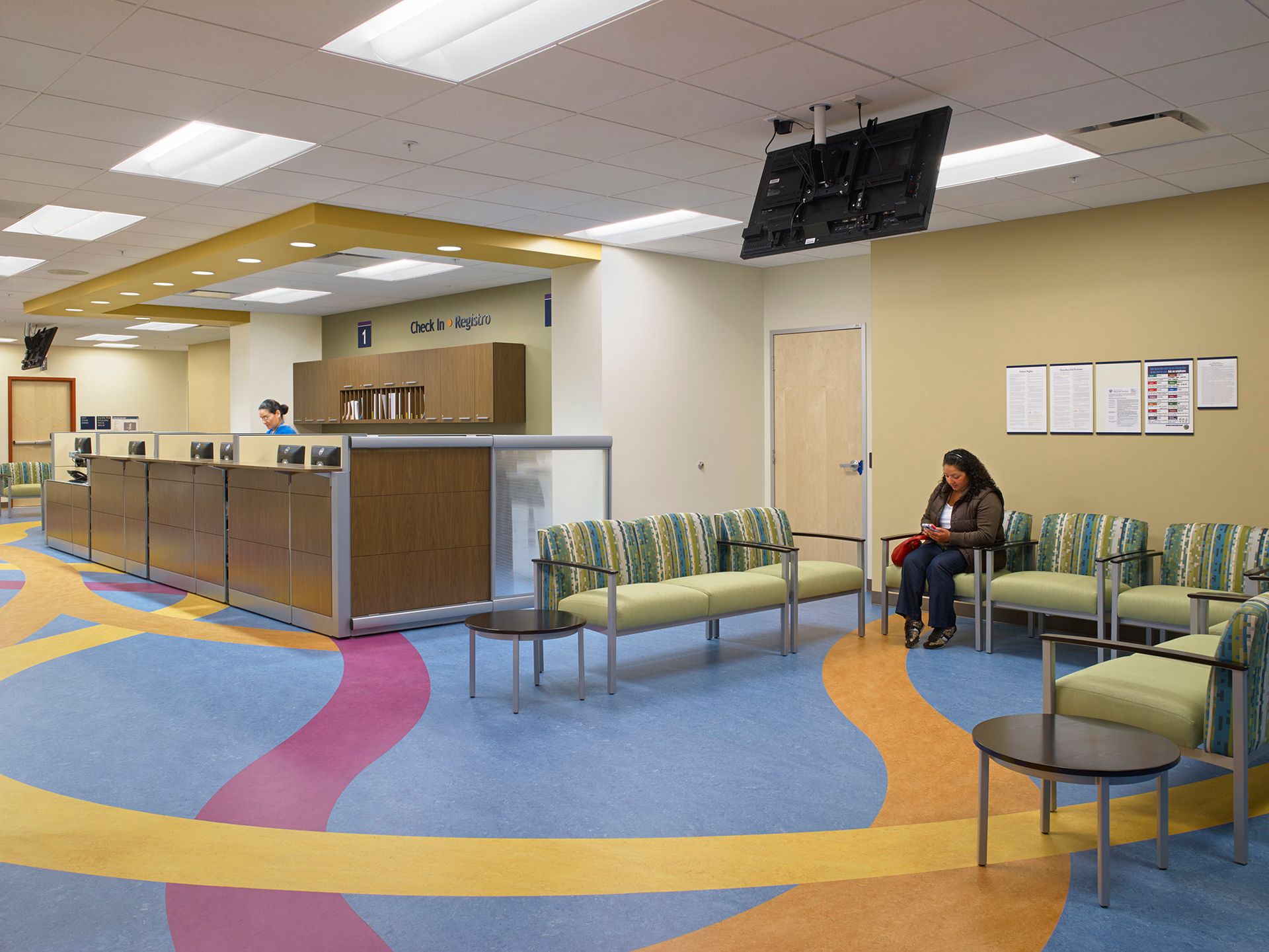 More Patients, More Services, Greater Impact
As the first LEED healthcare facility in the County, the new clinic is critical to achieving the goal of enhancing the longevity and wellbeing of all residents in San Mateo County. 
With the capacity to serve over 20,000 unique patients annually, the clinic has seen a 15% increase in patient numbers compared to the combined figures of the previous clinics. This growth in capacity allows the clinic to offer a wider range of services, making a greater impact on the health of the community. 
Key Info
Client

San Mateo Medical Center