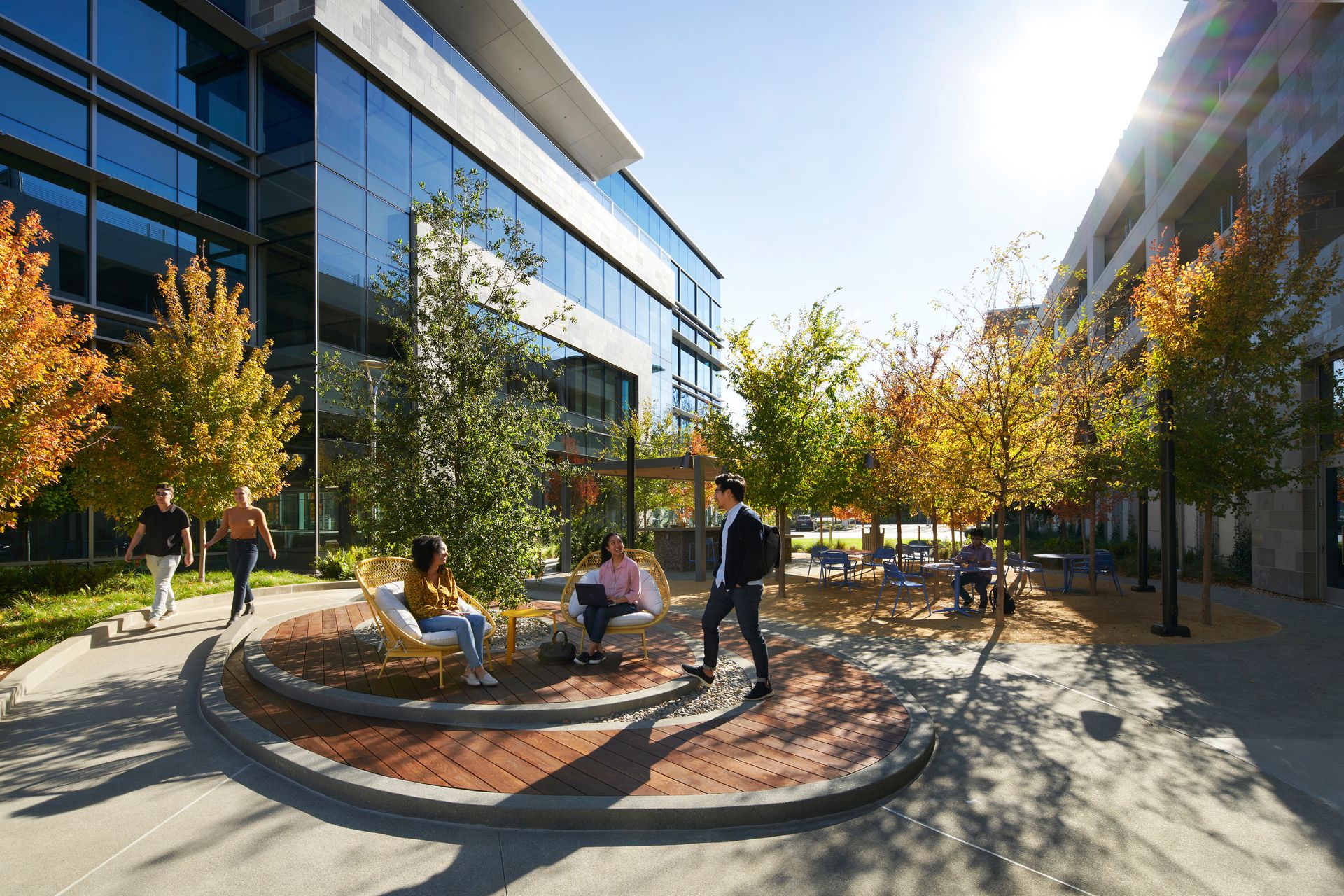 Mathilda Commons
Uncommon, Inside and Out
Continuing To Lead
For decades, Jay Paul and DES have designed campuses around fostering collaboration and supporting well-being. It's a movement we sparked together and still lead today.
Jay Paul has continued to search for new opportunities and develop the highest quality campuses. Perhaps not surprisingly, they found another opportunity in Sunnyvale–this time on Mathilda Avenue in what's fast becoming a cutting-edge workplace district.
Moving quickly and decisively, Jay Paul purchased Mathilda Commons from another developer with fully entitled plans. The project was almost shovel-ready. Still, we knew it needed changes to meet their ambitious goals. The challenge was how to elevate the campus experience without making wholesale building changes that would require additional approvals. Working within tight parameters meant creative problem-solving and design leadership were needed.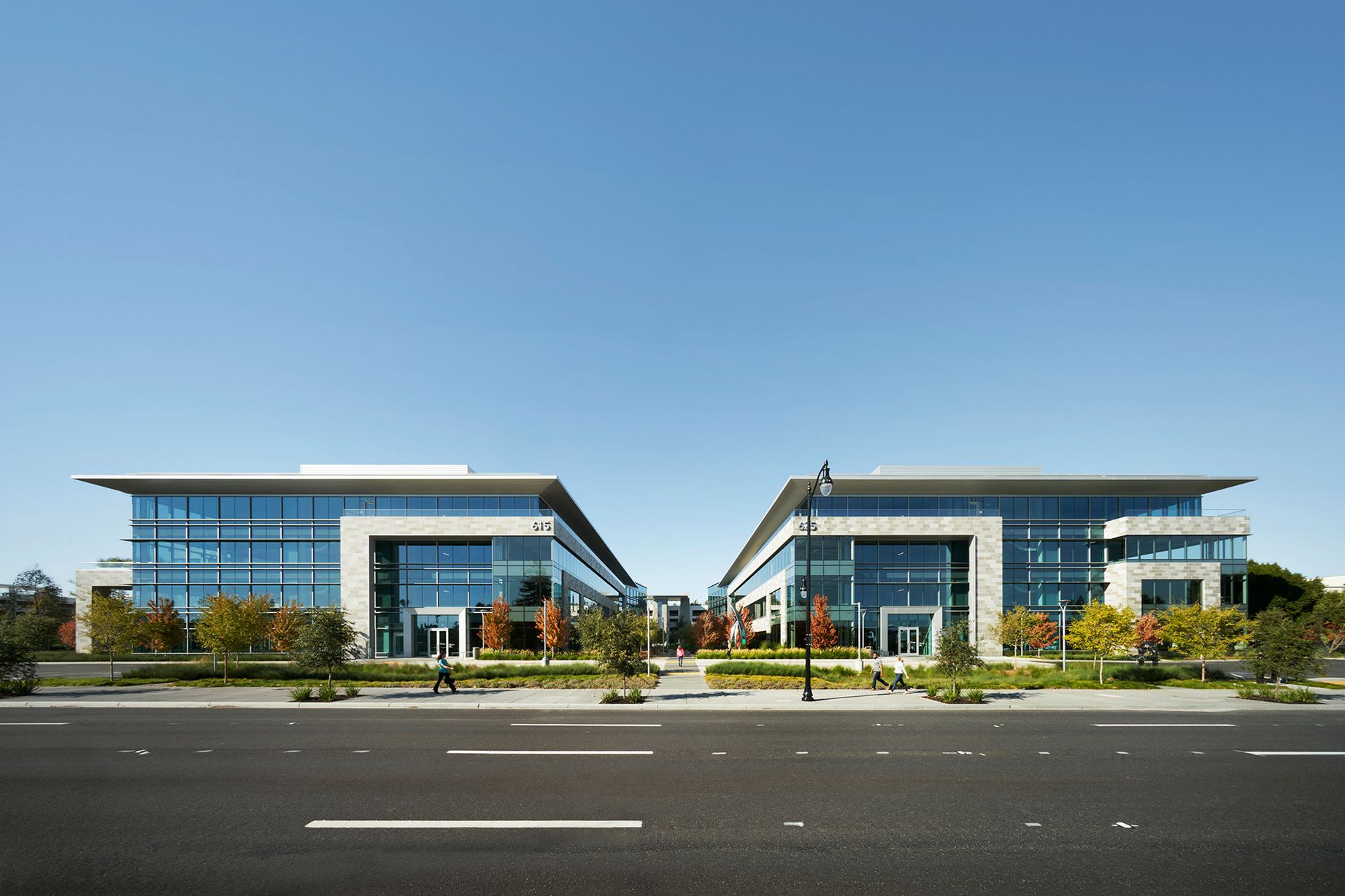 Rallying and Responding
With building sizes and positions fixed, we turned our attention to completely re-working the site experience. Our landscape and architectural teams quickly rolled up their sleeves, sketching and thinking creatively. For us, the existing parameters became inspirations, not limitations.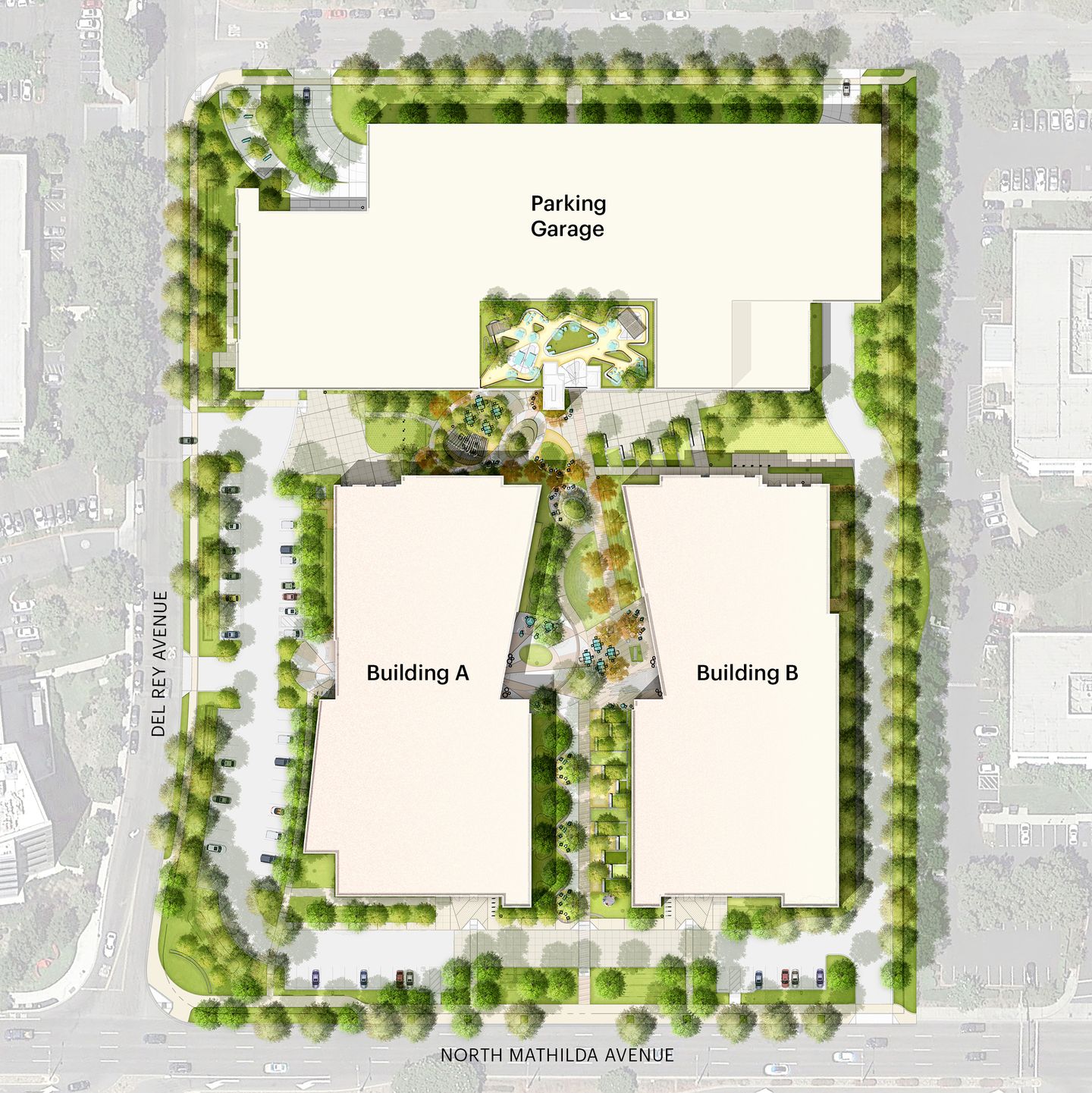 Destination Creation
We recognized that the buildings–planned on an east-west axis–would naturally create two distinct environments in the relatively narrow space between the buildings. Our Sun and Shade concept arose by looking at this in-between space with an eye toward its specific context. Lush and verdant on one side and urban gardens on the other. This concept became the common thread that weaved the landscape together and created the opportunity for geometry to shape pockets of distinct spaces. We also moved the primary office entries and turned them inwards to face the central open space and each other. Supported by this improved access, the highly functional landscape makes it easy to get outside–whether it's to recharge away from the desk, host a launch party, or take a stroll.
The western building casts a significant shadow, driving the contrasting experiences.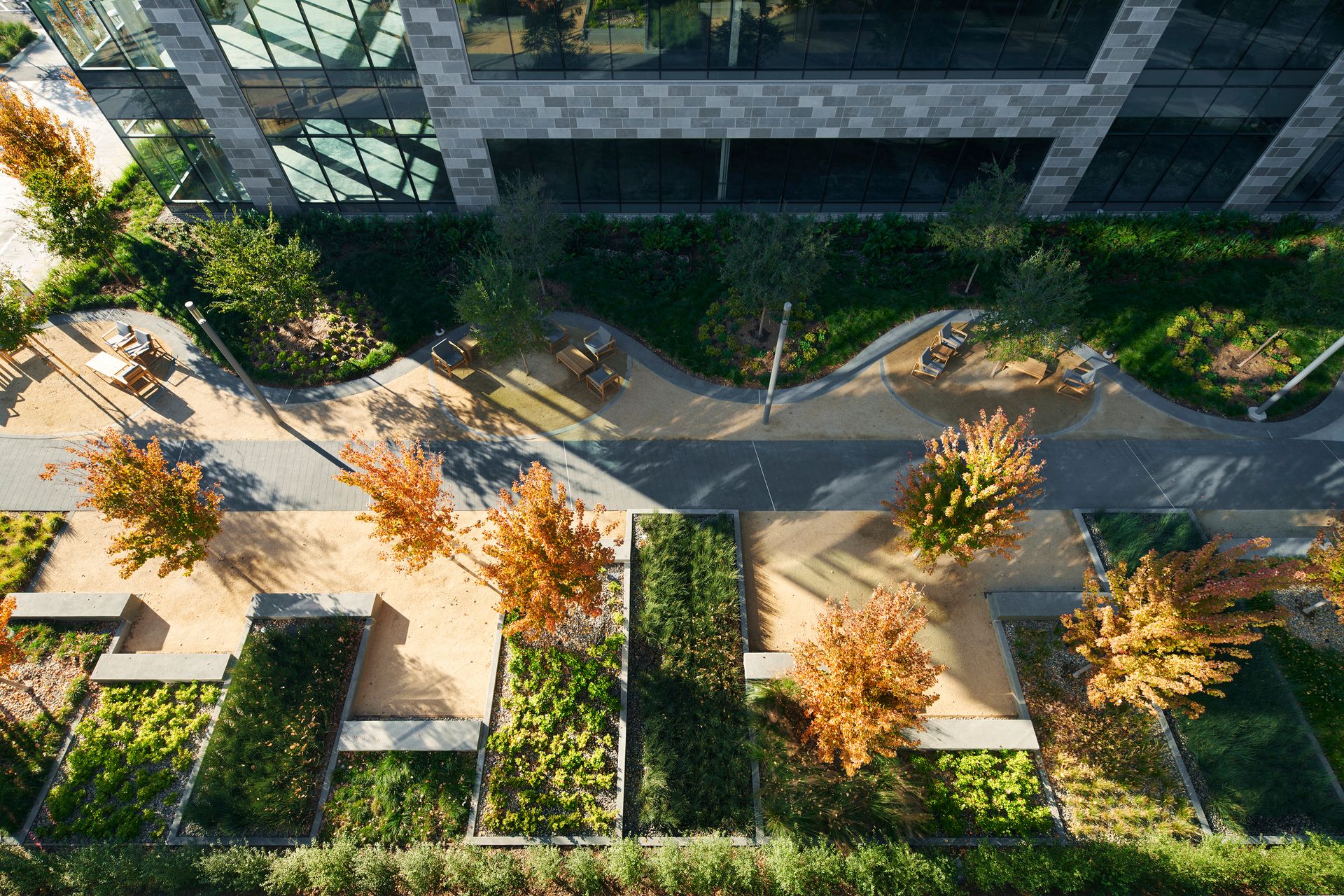 Lobbies and amenities are positioned with direct access to the central greenspace, encouraging an indoor-outdoor experience.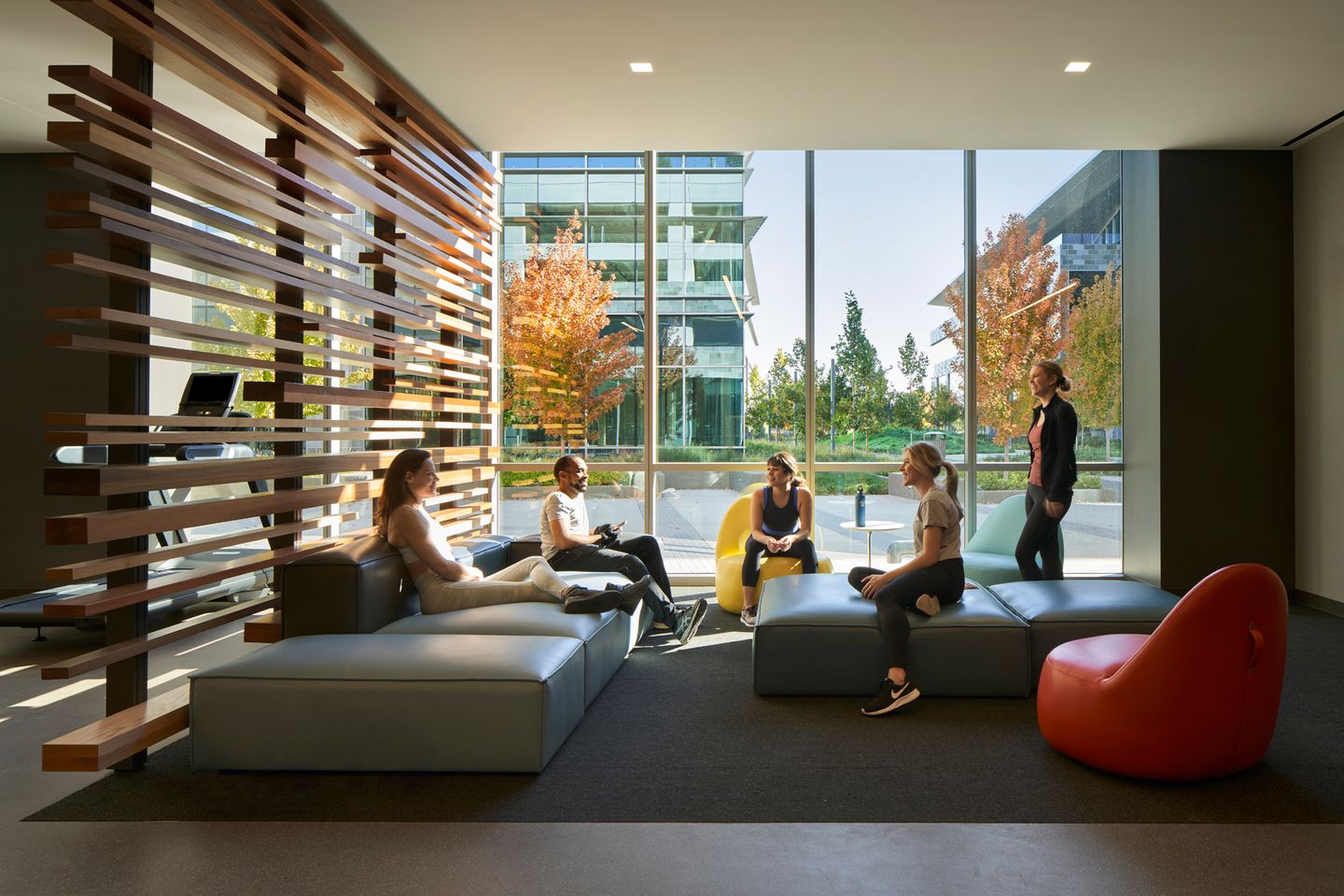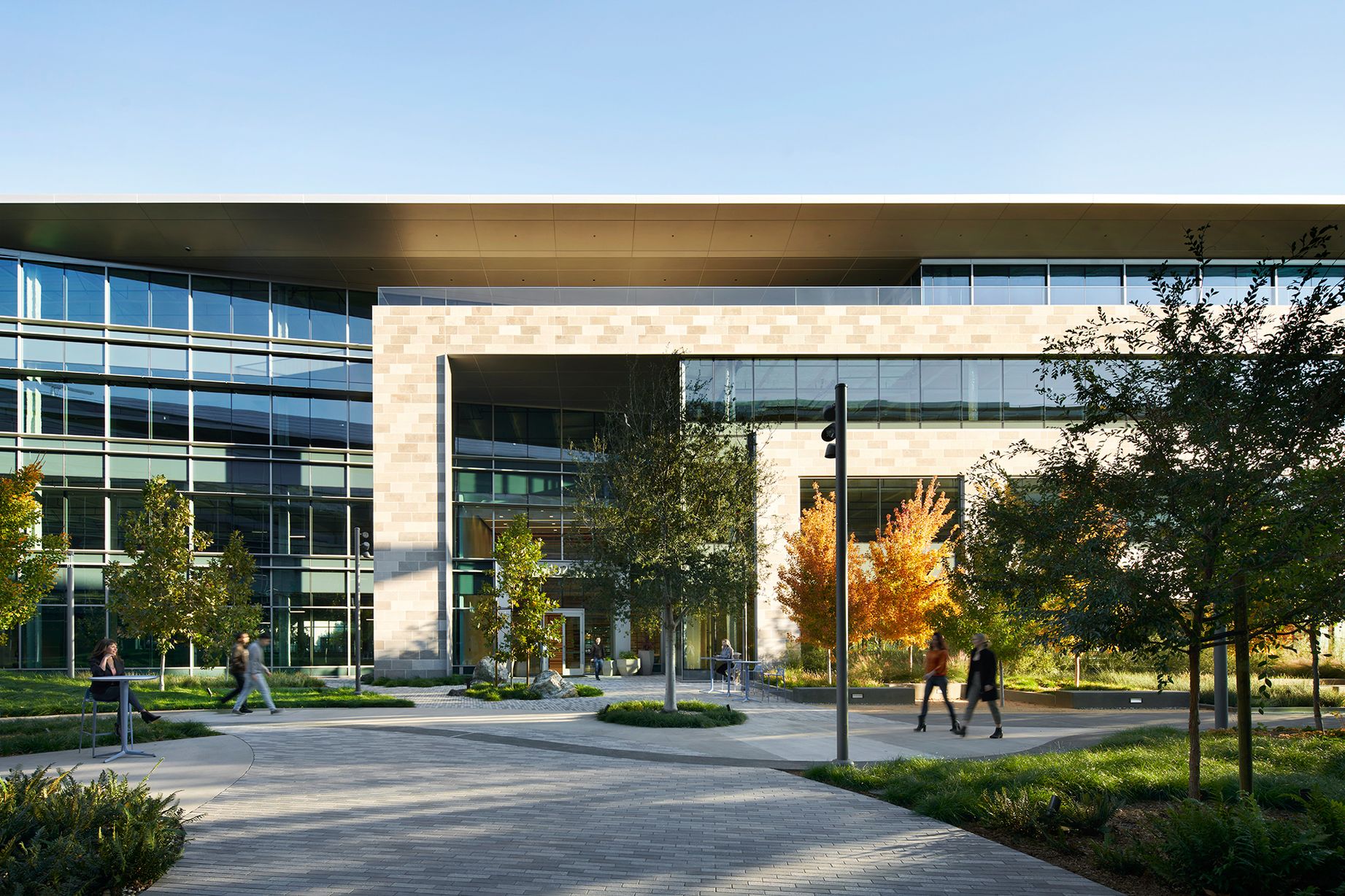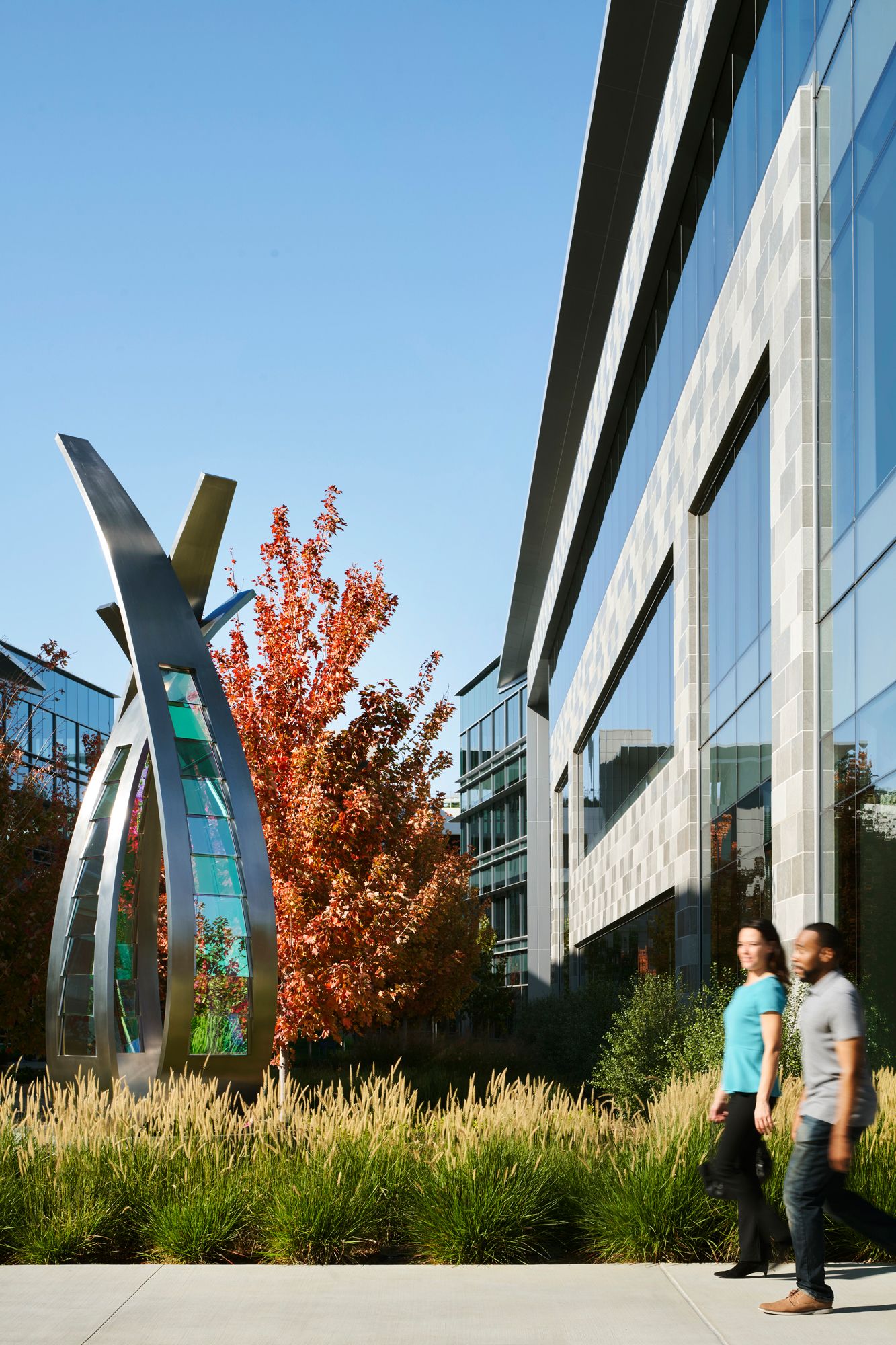 A is for Apple
Working hand-in-hand with Jay Paul, we elevated this campus from common to uncommon. Although we took the ideas somewhere different, it now feels part and parcel of Silicon Valley and pulls forward the future of work. It provides a strong sense of connection between the inside and outside and continues our commitment to fostering collaboration and well-being wherever that may be. Recognizing this and seeing themselves in this space, Apple further expanded its relationship with Jay Paul leasing the entire campus.
Key Info
Sustainability

LEED Platinum; Fitwel 1-Star