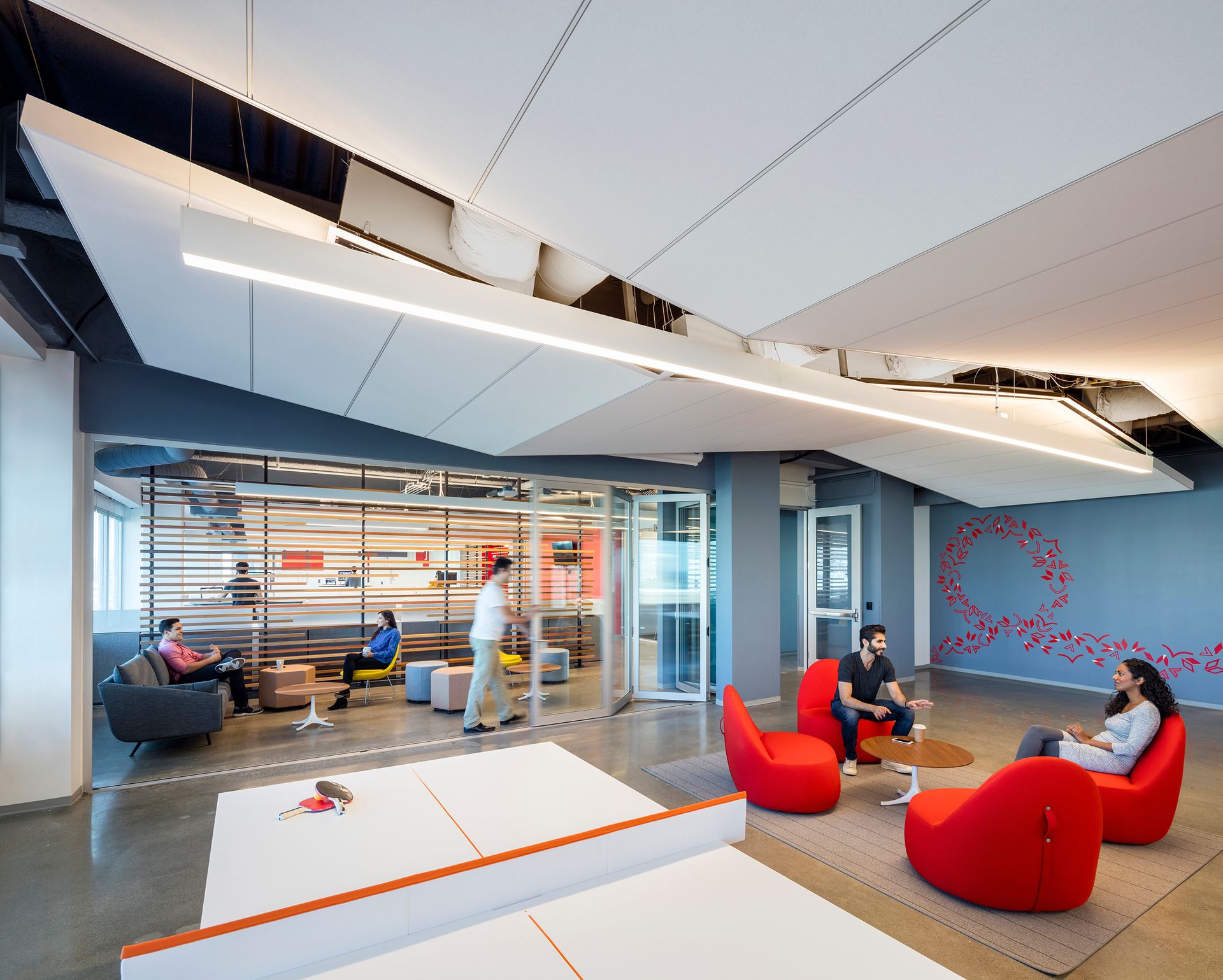 Oracle Cloud
Working Differently
Small Space, Big Needs
As an entrepreneurial group, Oracle Cloud's Oakland team was looking for a space that met the distinct needs of their collaborative and quirky culture. Their biggest programmatic need was clear from the outset: a hack-a-thon event space. The challenge was how to make the space work in a small 16,000-sf floor plate considering their other programmatic needs and security requirements.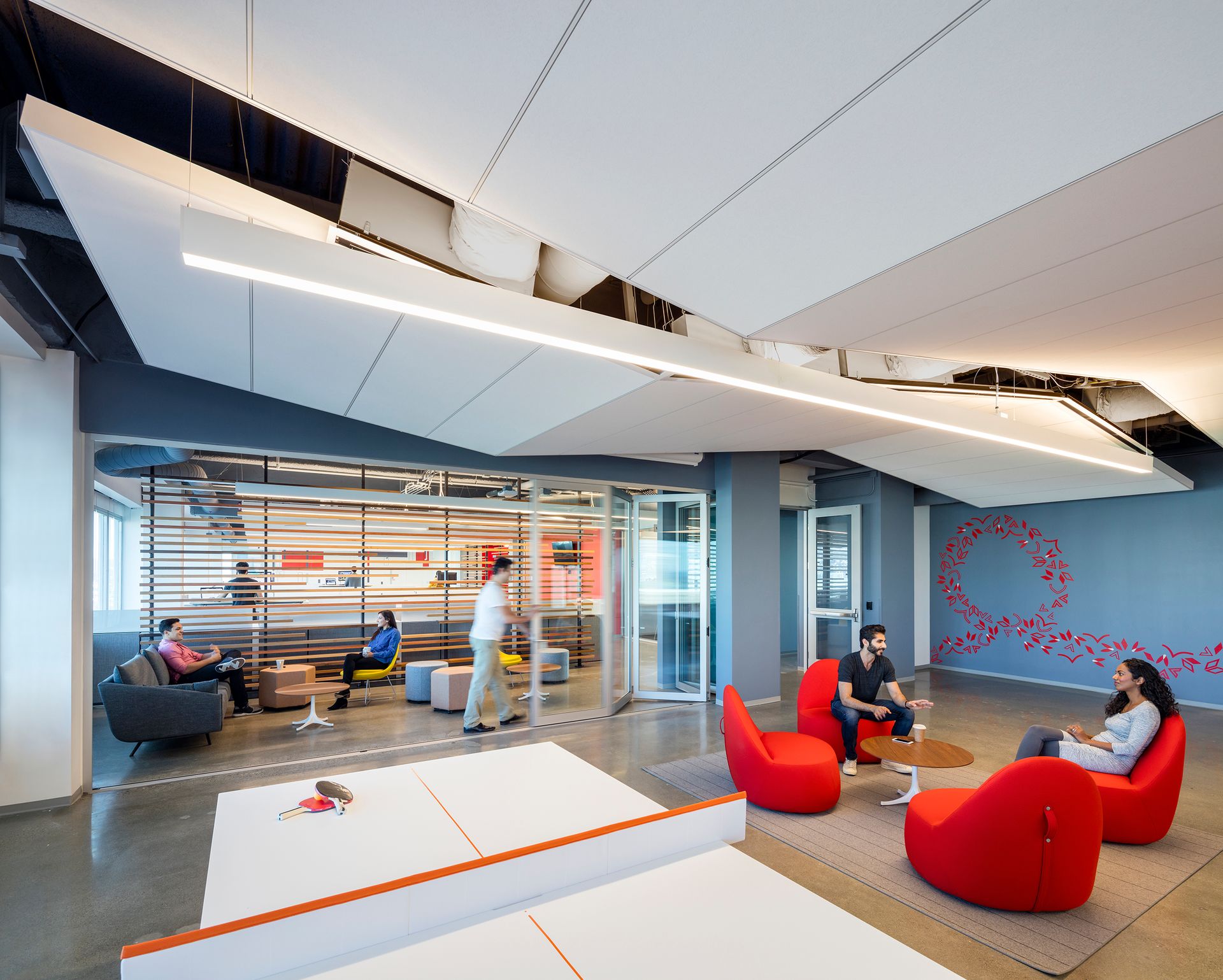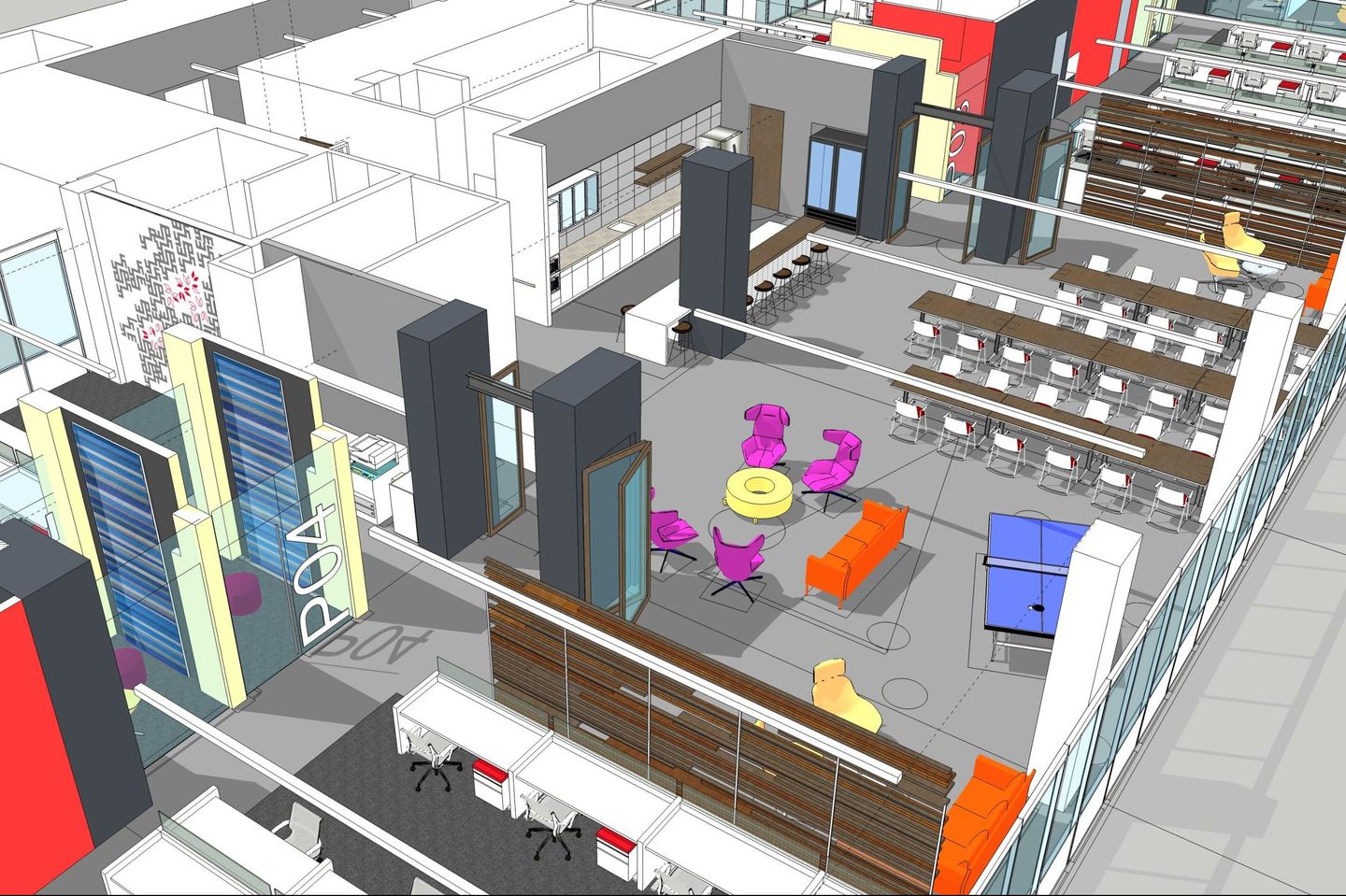 Flexing Experiences
We designed a central watering hole that could flex between uses from community hack-a-thons to coffee breaks and everything in between. To make it adaptable for a wide variety of uses, it has operable glass walls on each side, enabling it to be independently secured for events and to limit noise intrusion into the workspaces. Additional considerations like caster-based furniture and discrete A/V make the space  highly configurable—even the ping pong table had doubled as a 12-seat conference table. Within the workspace neighborhoods, unconventional settings were integrated including a library for quiet study, a casual social lounge, and a plethora of small meeting spaces. Much more than convention, this hospitality-oriented interior offers a blend of rich and meaningful experiences for this unique Oakland team.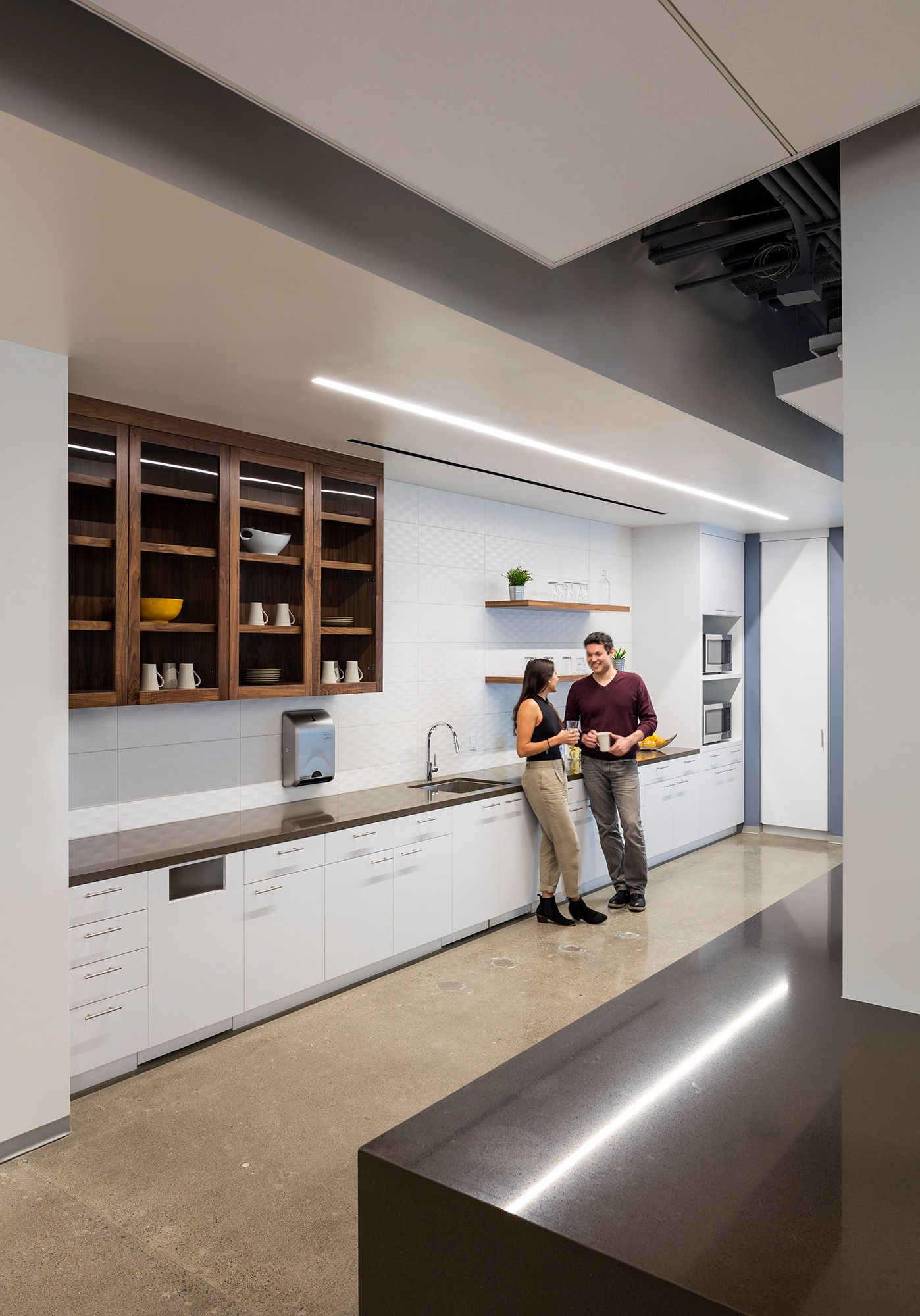 Each space — like the micro-kitchen — does double duty, supporting a variety of uses.
A library in the center floor plate is separated yet connected to workspaces.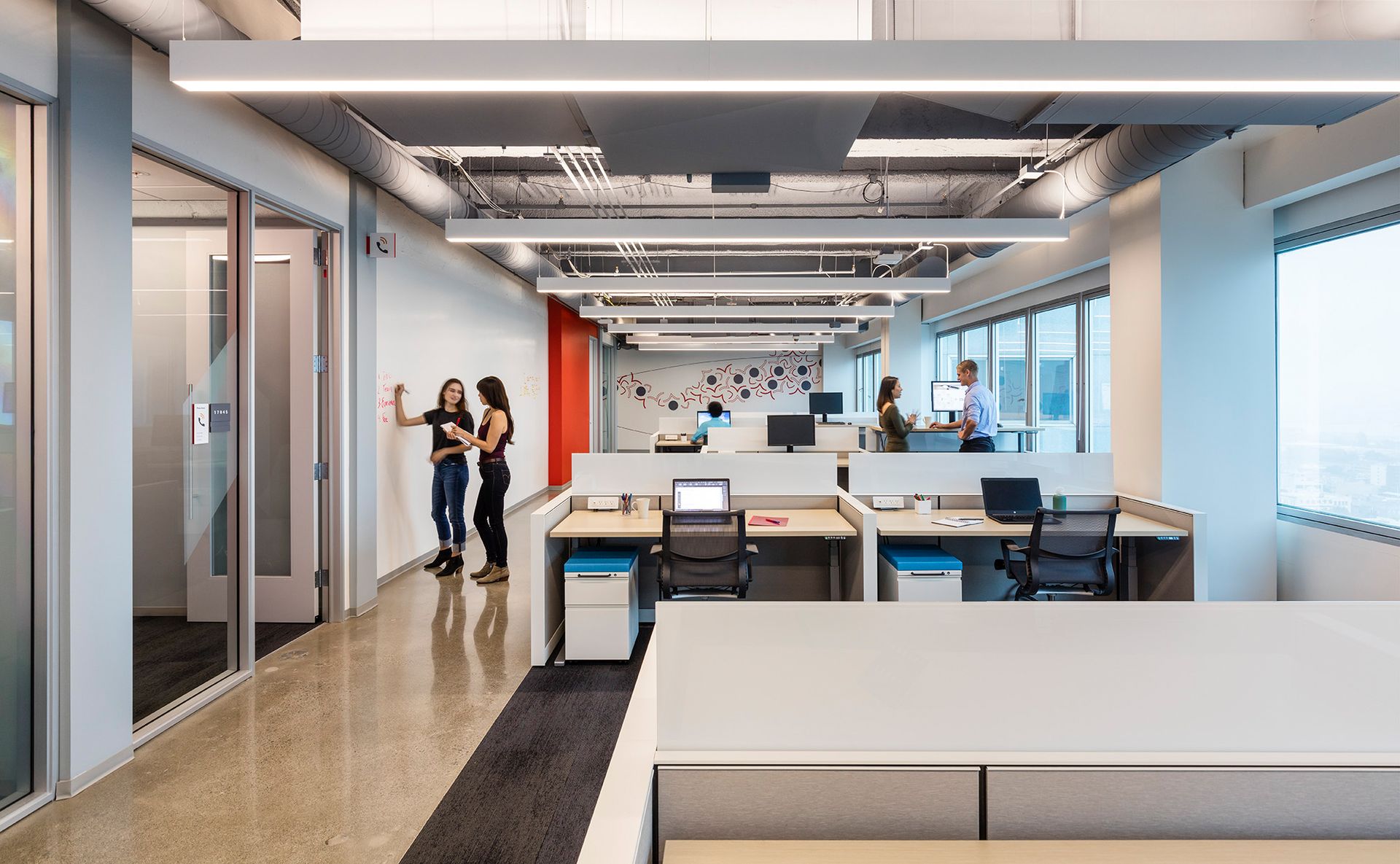 Wall graphics bring in patterns from local landmarks like the Fox Theater.
Key Info
Client

Small Space, Big Needs