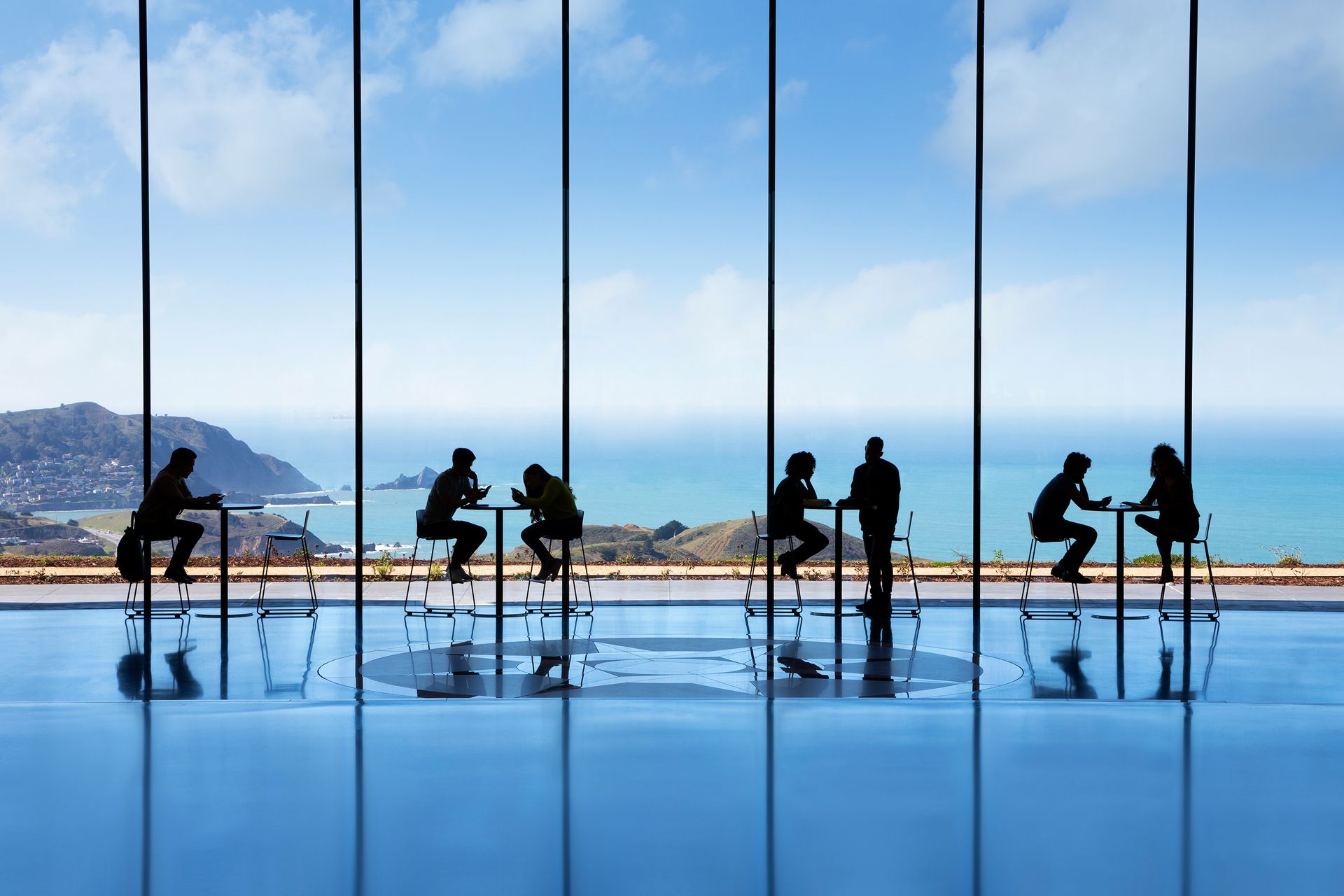 Skyline College B12
What A View Can Do
A Special Program for A Special Site
Skyline College saw an opportunity to utilize better an underutilized—but challenging—site on the western ridge of the campus. The College's environmental science programs have been growing in enrollment, and they recognized this site as a special place to study this field. They also believed the building could do double duty by hosting community events when not scheduled for educational use. Per their request for proposal, they aimed to create "a shared locus of educational activity and resources for community events" that maximized the "expansive views of the sea and coastline." At the time of procurement, the District had developed a program and conceptual plan and now needed a design-build team to validate the concept and take it forward.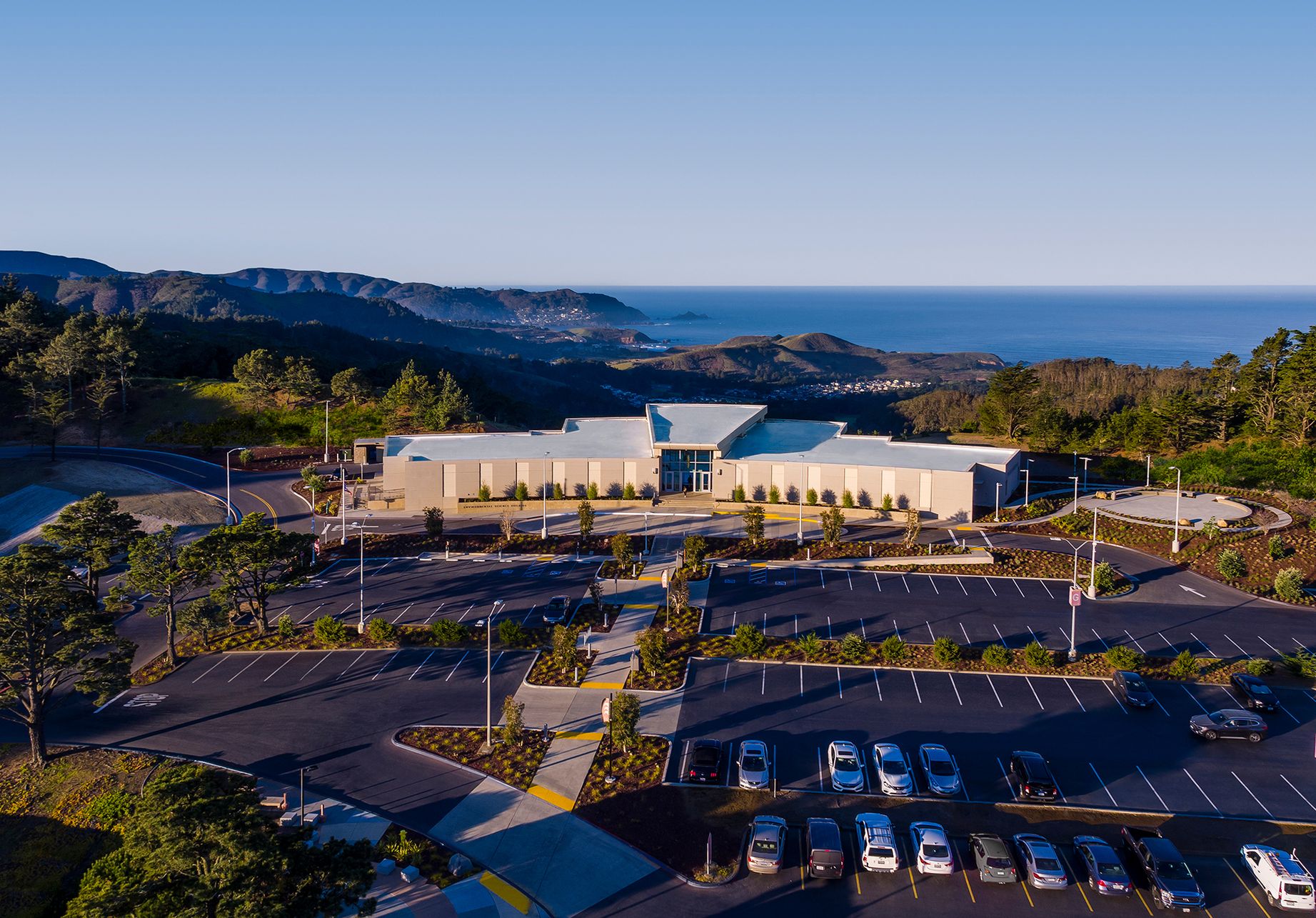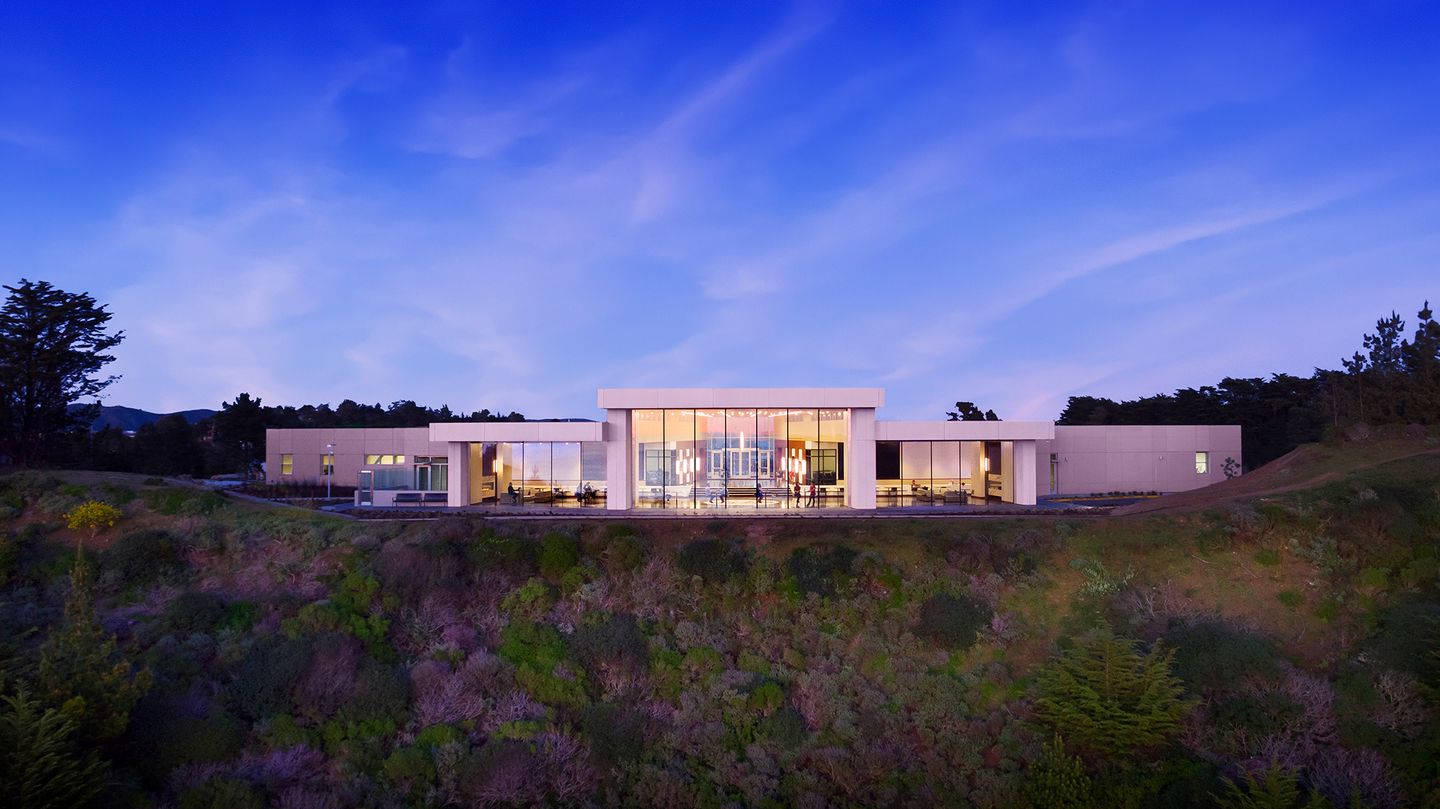 When Less Can Lead to More
To maximize openness and make the building withstand the extremely challenging wind and seismic conditions, we started by leveraging our structural expertise from designing event centers for major tech companies. Our practical knowledge translated into the ability to engineer a long-span structural system with specialized, concentric-braced frames. This approach created a completely open gallery space that maximizes event flexibility and views. During school hours, the gallery functions like a modern library or a communal living room, offering a new place for students to come together.
From the front, the building appears relatively nondescript as a low, horizontal concrete band. Yet, inside the foyer and gallery, the space completely opens up to the ocean views. Spanning the entire west facade, the full-height glass spans freely between upper and lower connections using 22-foot tall panels without connections and hardware. To make this costly system work the budget, we utilized a target value design process to reduce the construction cost by 12% by simplifying the exterior skin. Ultimately, the best part is that the structure gets out of the way—it lets the view do the talking.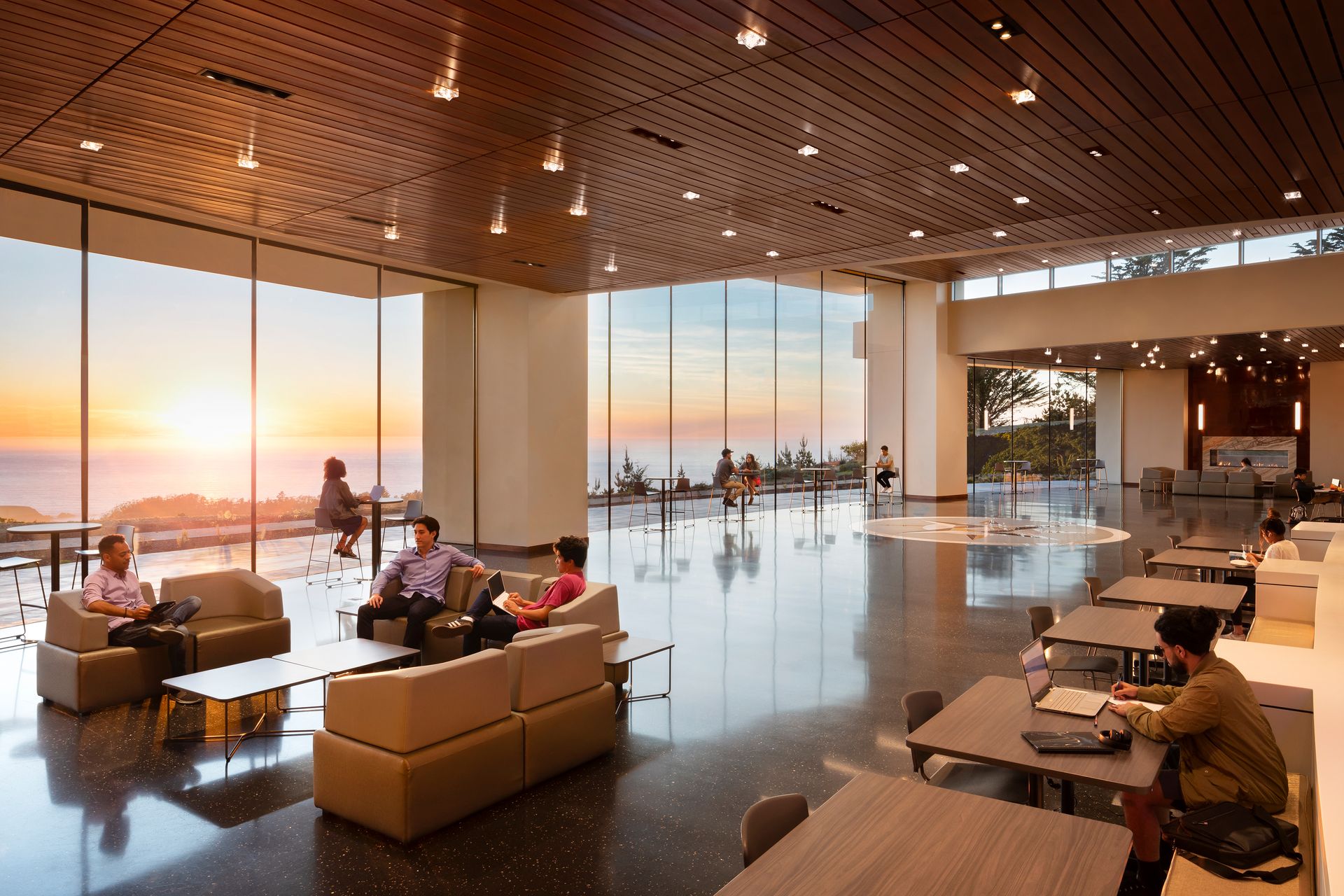 Part-time event space, part-time living room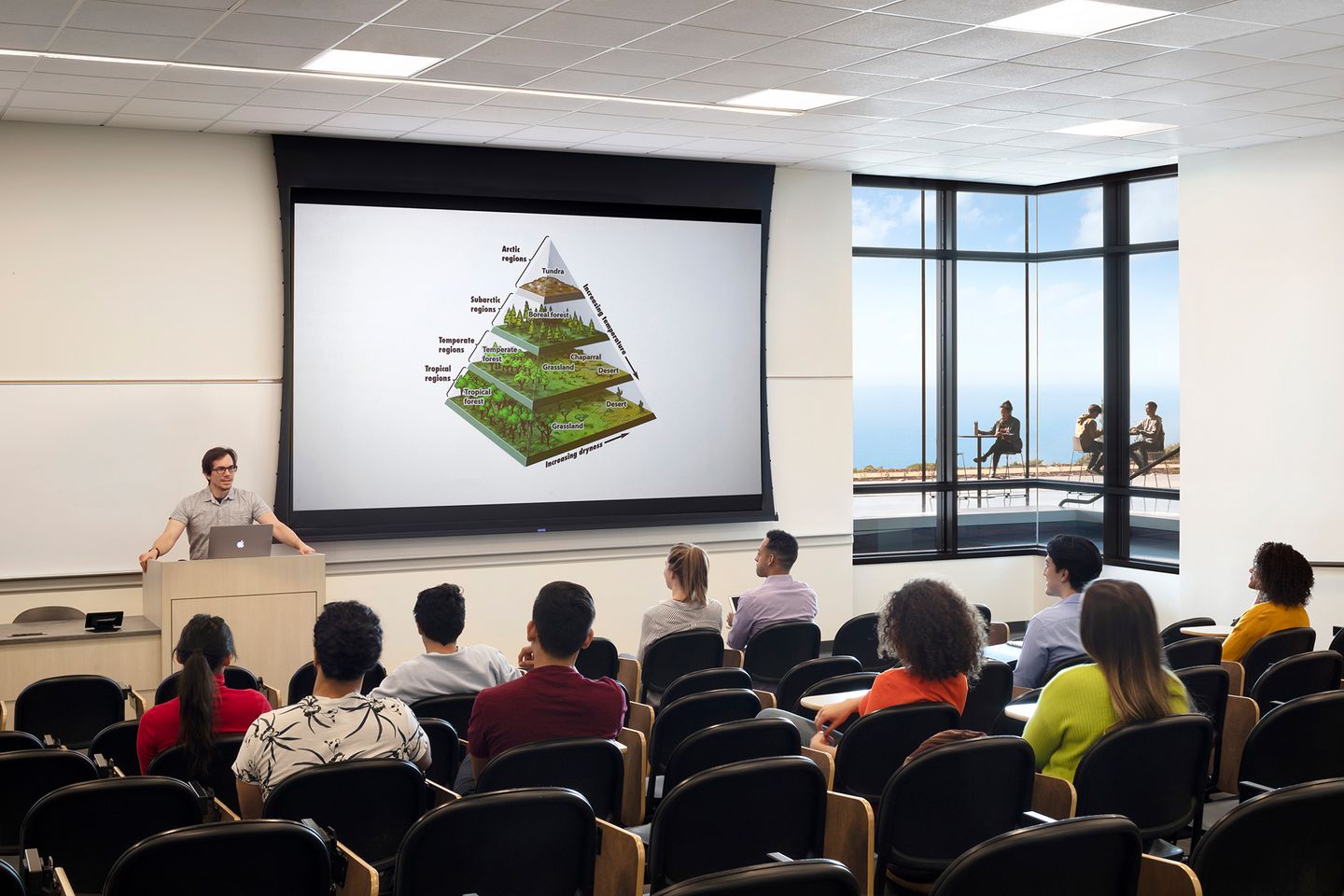 Looking to the Horizon
In an article announcing its completion, Skyline College said, "With a view of the Pacific, [this building] encourages us to look to the horizon and educate for the future." The project provides a new precedent for multi-use facilities. A place for learning is a place for gathering, and a place for gathering is a place for dreaming.
The project has earned critical acclaim from the Design-Build Institute of America, the Community College Facility Coalition, and USGlass. The use of progressive design-build methods and novel systems and materials is already inspiring the next generation of people and projects. Adrian Betanzos, USGlass Awards Judge and Senior Design Manager at Apple, said: "This project shows a very simple glass facade, but to achieve such simplicity and elegance, we know there was a lot of design and engineering work behind it, especially in this location with seismic movements. Well done!"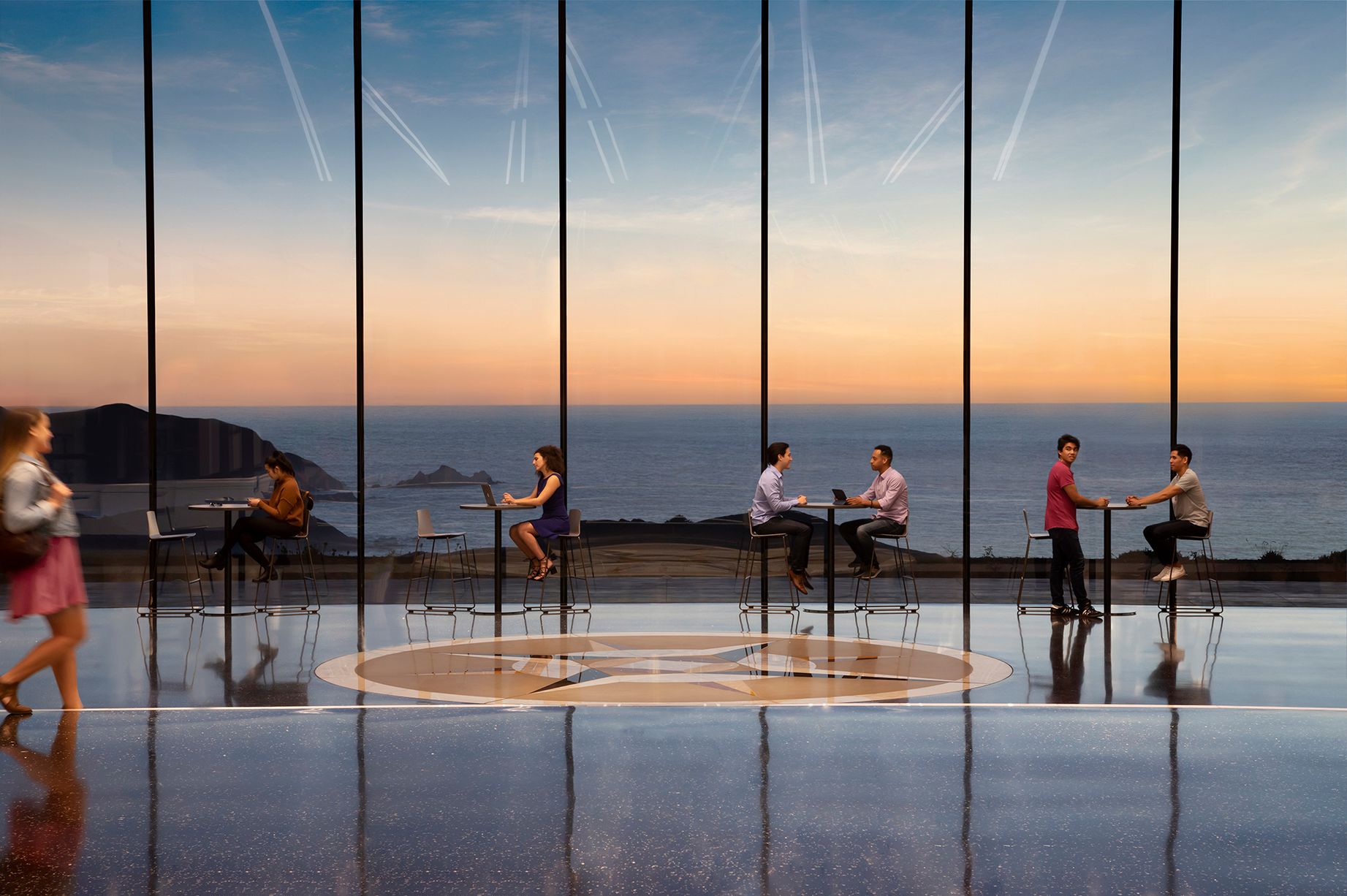 Key Info
Client

Skyline College | San Mateo Community College District

Sustainability

LEED Gold NC Certified