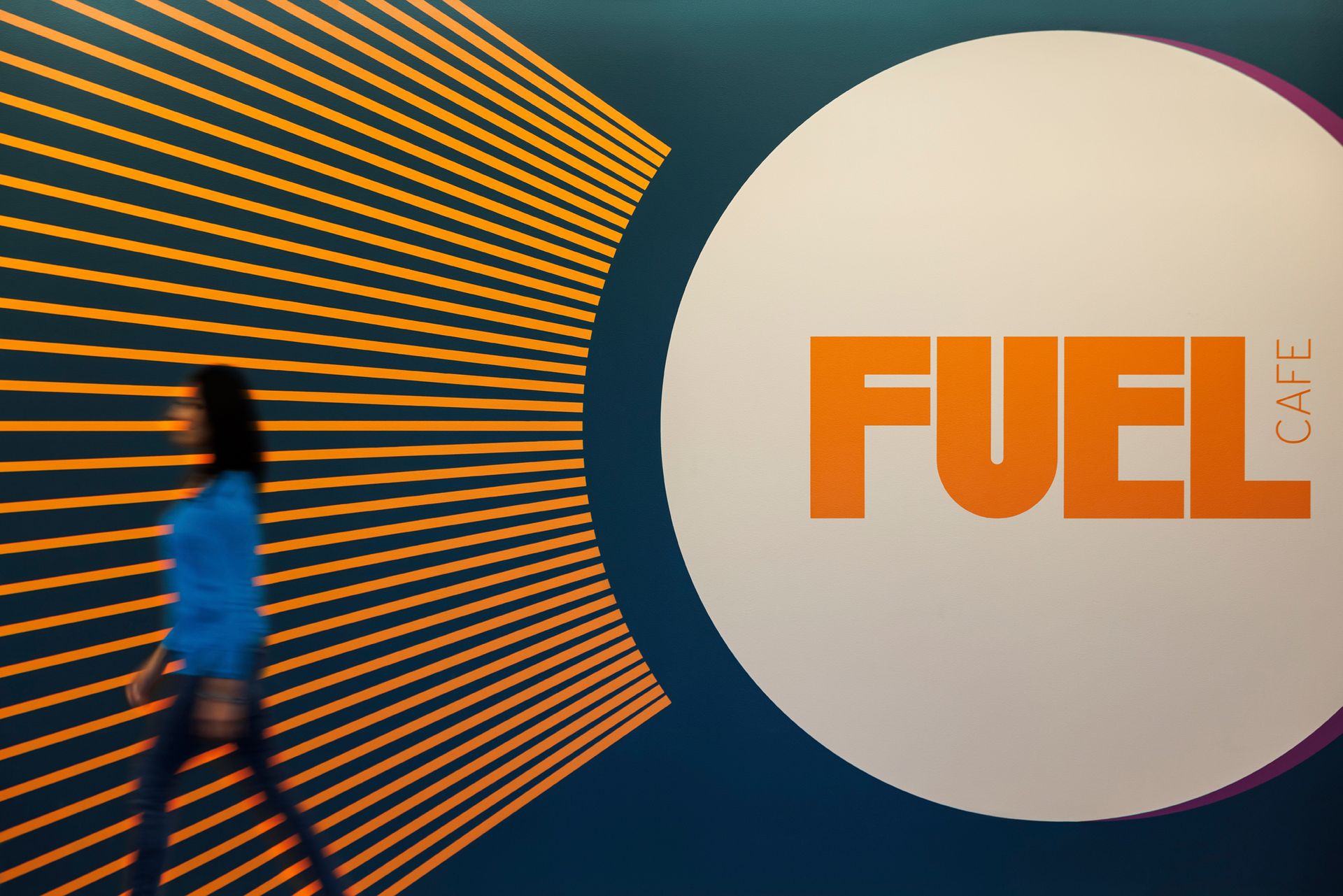 Sunnyvale Workplace
Powering New Ways of Working
Moving Big, Moving Fast
This major tech company signed one of the largest leases in its history for a new, multi-building campus at our Moffett Towers II campus. The new workplace was programmed to house thousands of workers in a way that not only shared an approach with their primary campus but also looked and felt different. Yet, due to their rapid growth and constantly changing priorities, the user groups for the new campus were still being determined during design. In addition, the pandemic was shifting needs and working styles. Accordingly, the challenge was building flexibility into the design and providing for various working modalities.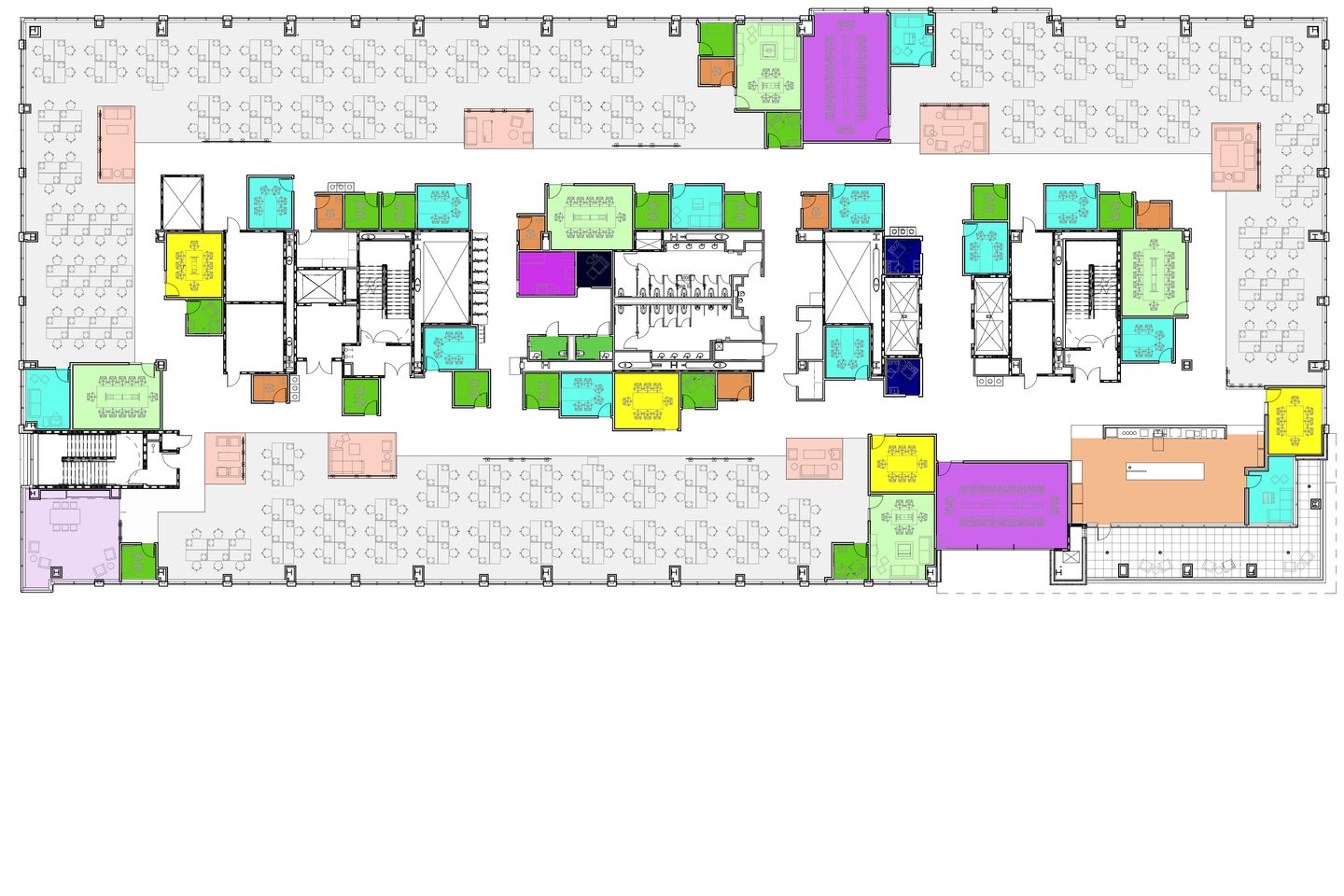 Data-Driven Design
We started with thorough visioning and analysis to understand the company's aspirations and requirements. Then, with the large square footage and the inclusion of shared campus amenities, we developed a campus-wide program summary. This tool drove a better understanding of the campus's inventory of resources and space types—allowing us to see specific changes in real time and compare those to company standards.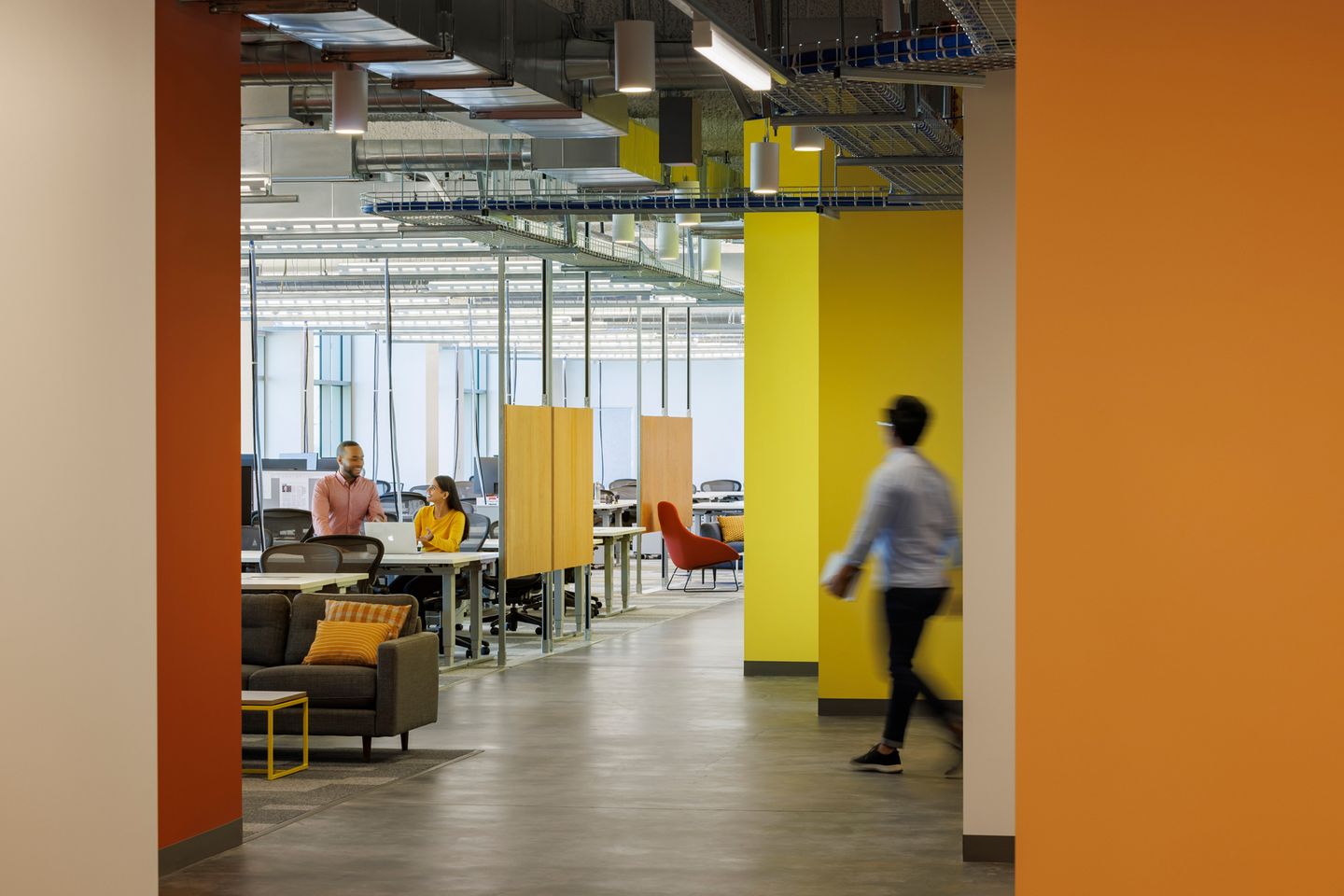 Stepping Into It
Supported by this data, we designed the two-building workplace with exceptional amenities spread across the first and second floors and planned alternating workplace neighborhoods across the upper six floors. The first floor houses two distinct cafes: Gravity and Fuel. The workspace floors have social spaces programmed around the central elevator lobbies, activating the community on each floor. To encourage cross-team collaboration and interaction, we alternated some amenities across the floors, such as libraries and outdoor balconies.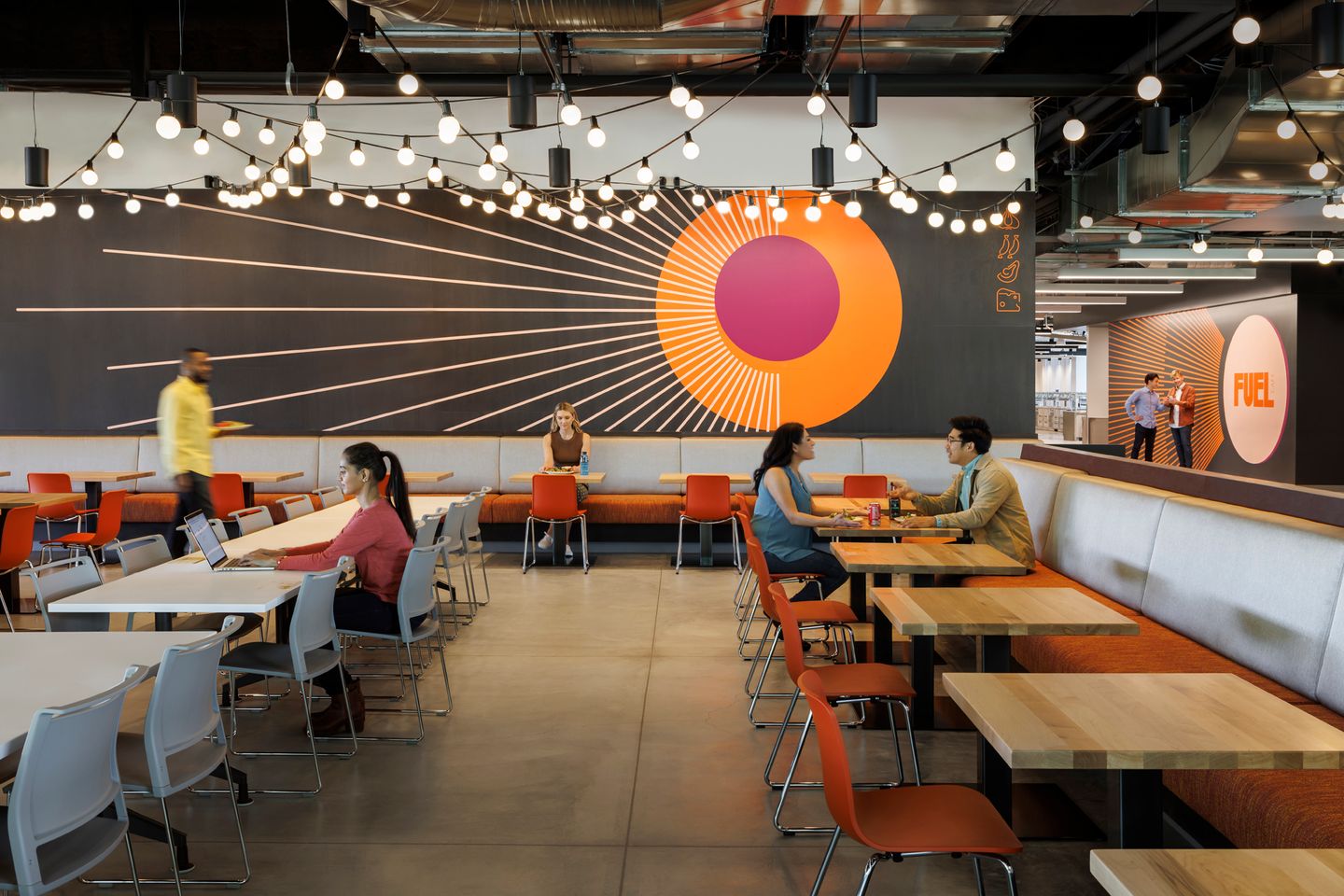 With a relationship to food as fuel, the cafe expresses energy in space—extraterrestrial space.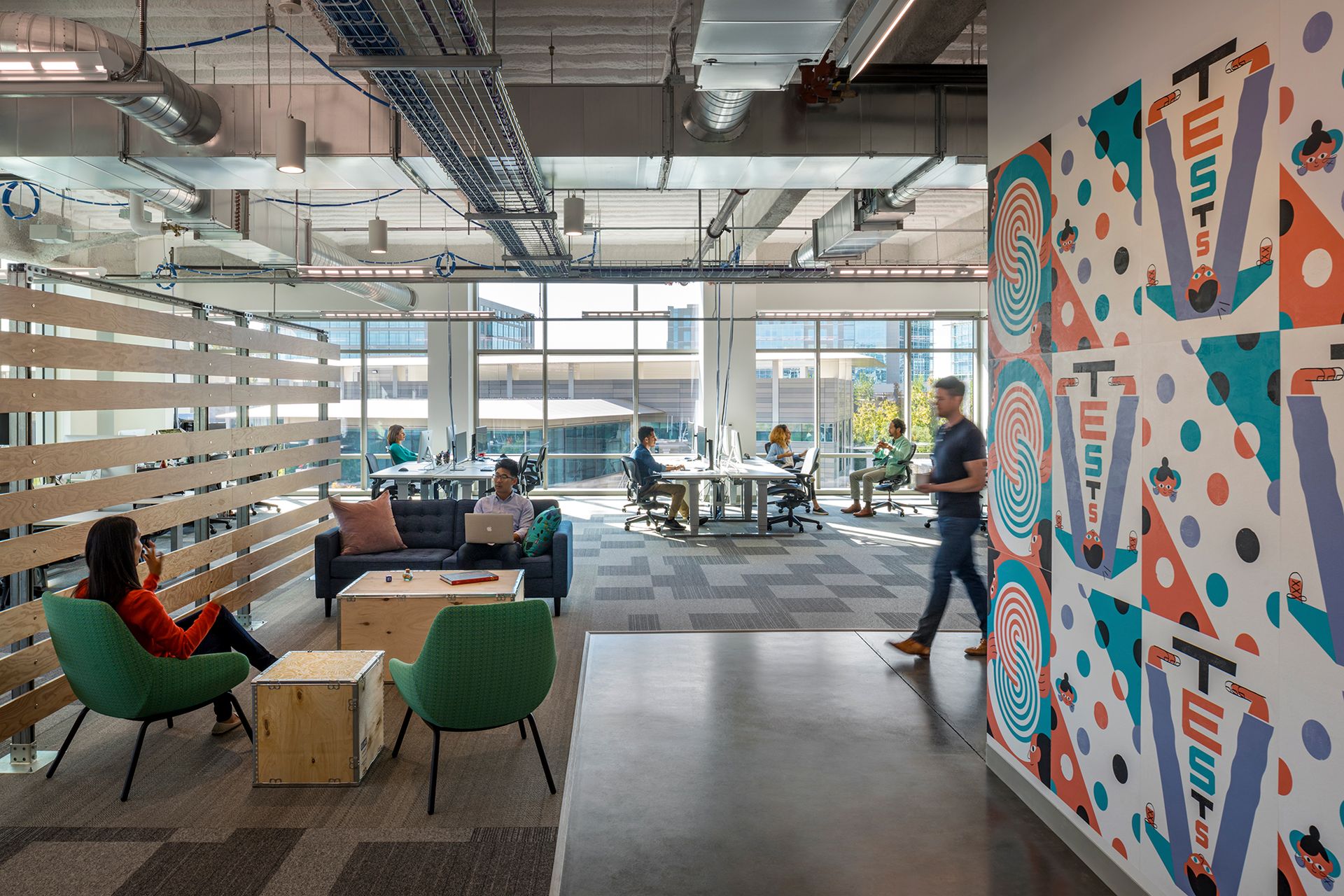 Separated from the workstations, libraries offer unconventional and residential-inspired spaces.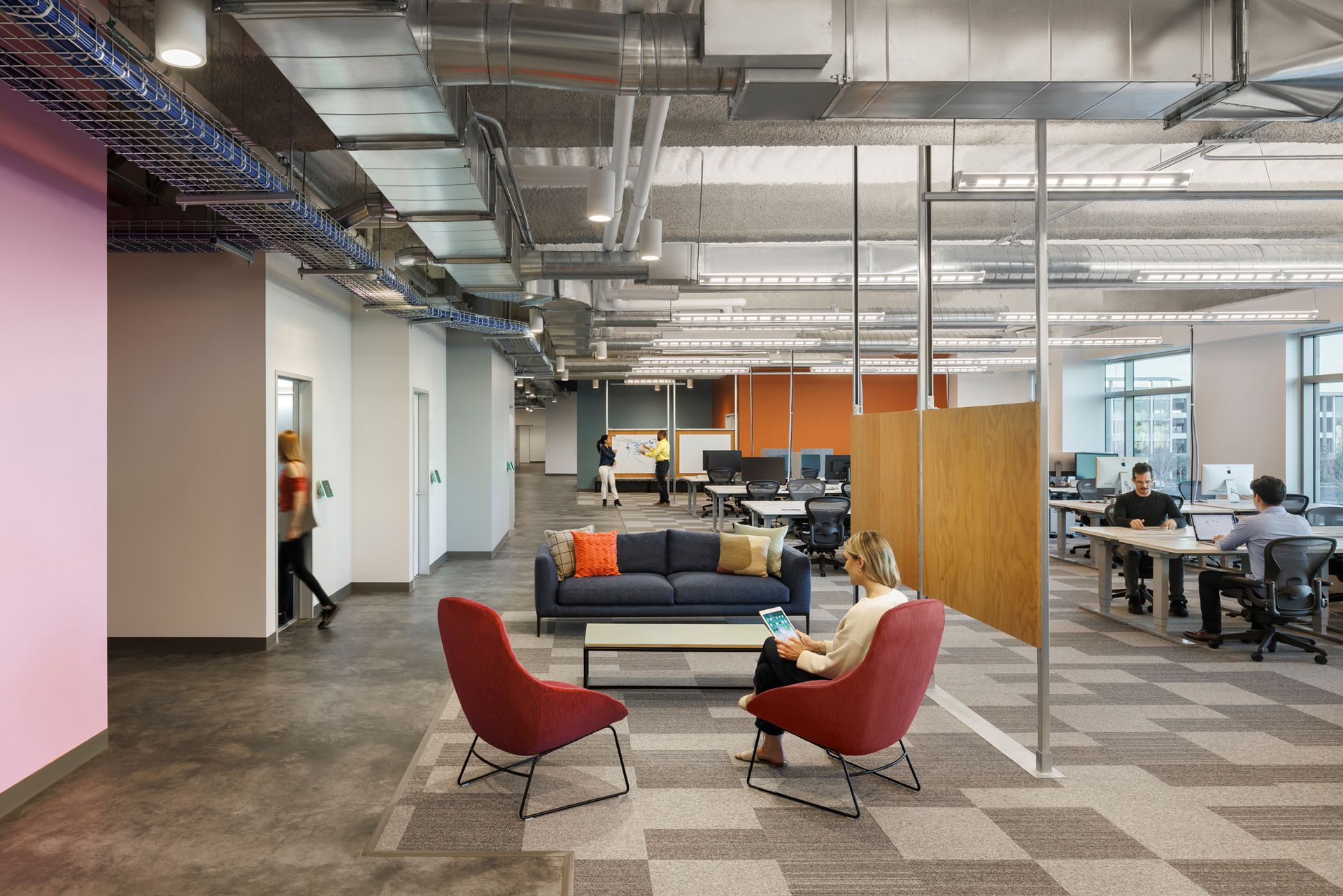 Key Info
Sustainability

LEED Platinum