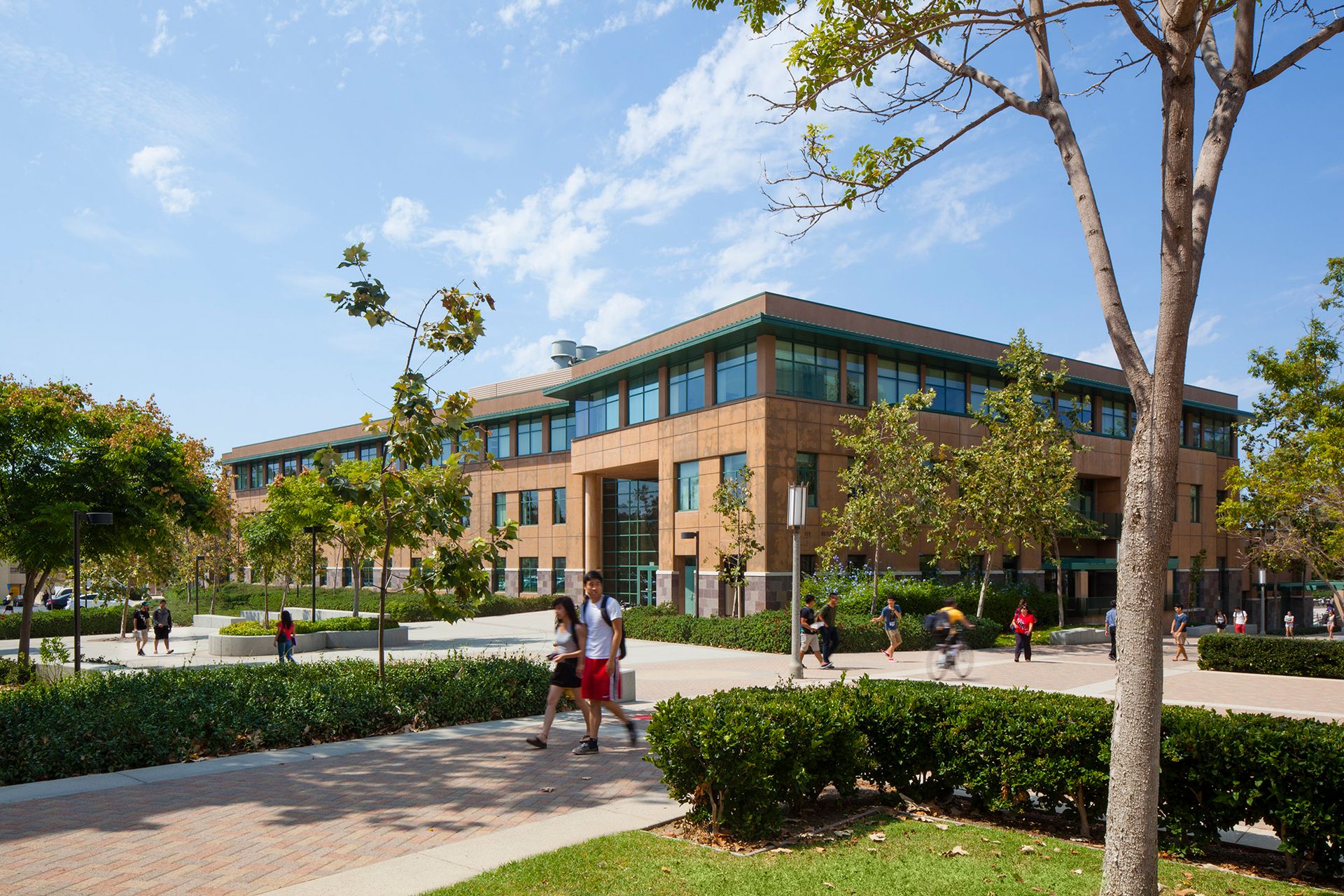 UC Irvine Bio Sciences 3
Less Can Lead to More
From Limitations to Inspirations
UC Irvine's science programs have experienced phenomenal growth. To alleviate overcrowding and lean into their success, they determined that a new facility was necessary to meet the needs of the School of Biological Sciences and the School of Humanities. They then developed a schematic design with another architect for what became known as Biological Sciences 3. It had two structures: a laboratory building and a lecture hall. However, the University recognized this design was well over budget and issued a new competition for design-build teams to achieve the maximum acceptable cost while maintaining the original project goals.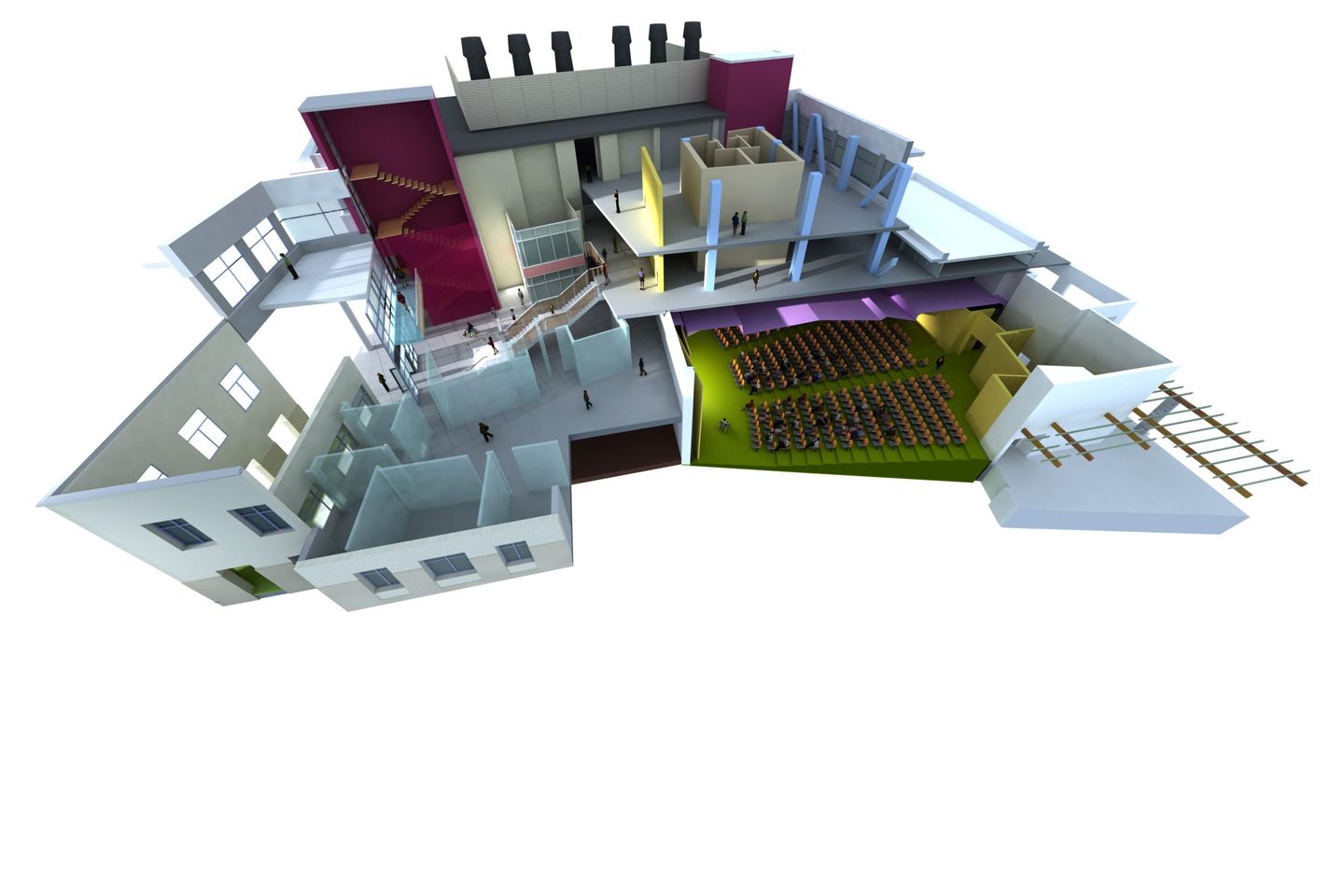 Reimagining Possibilities
Hathaway and DES developed multiple design options, each with several alternatives. Through intensive collaboration with the University, we landed a final solution that integrated the two buildings into one structure. This updated design re-stacked the interior program and utilized the site's grade for the lecture hall to span across the basement and first floor. It reduced the exterior skin and site work, significantly reducing the budget. In addition, it created a new opportunity for an ample outdoor event space next to the lecture hall. With our structural engineering partners, we designed the building with a novel combination of tilt-up concrete walls, cast-in-place concrete, and steel frame.
The lobby is the heart of the building and connects central activity spaces on each floor.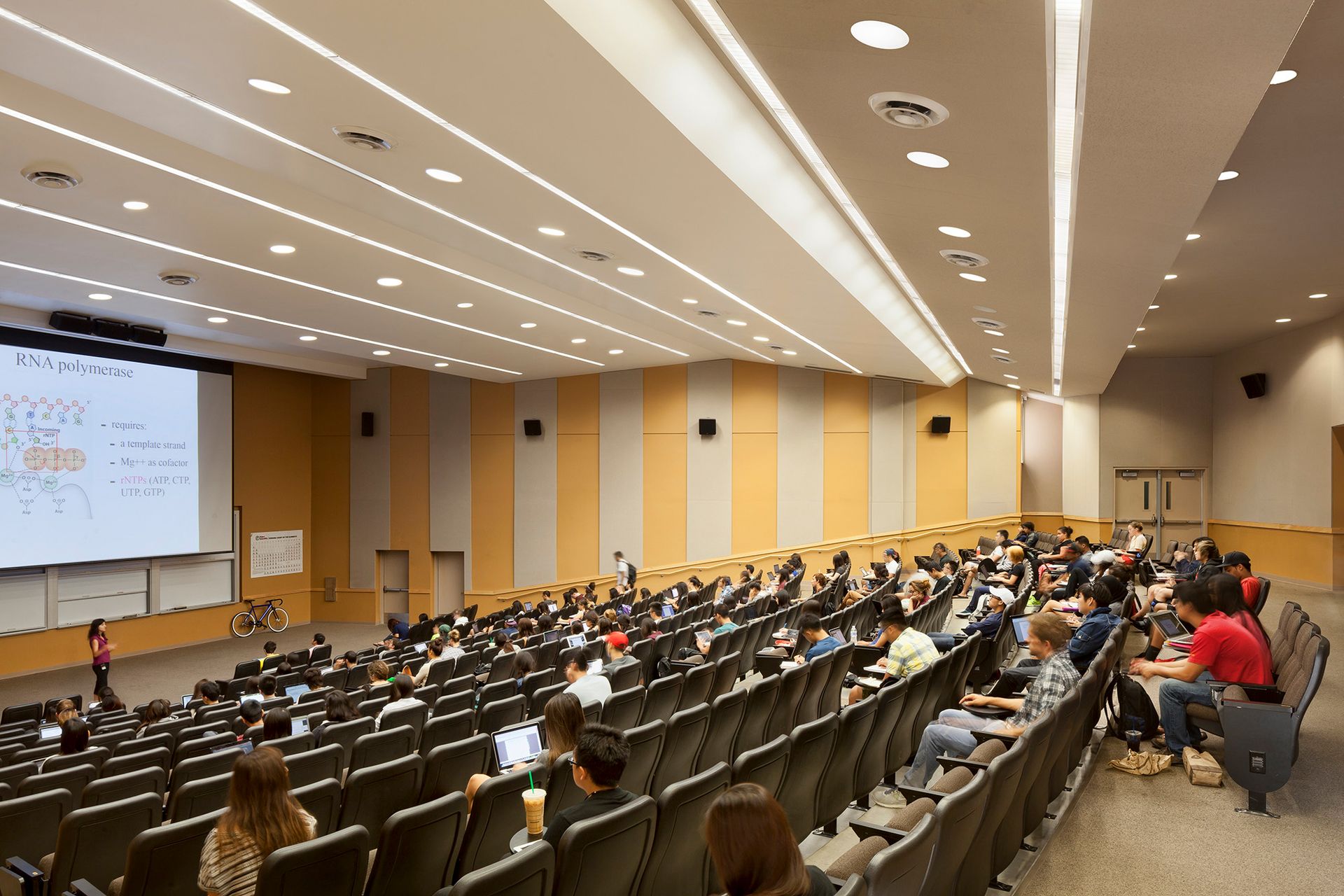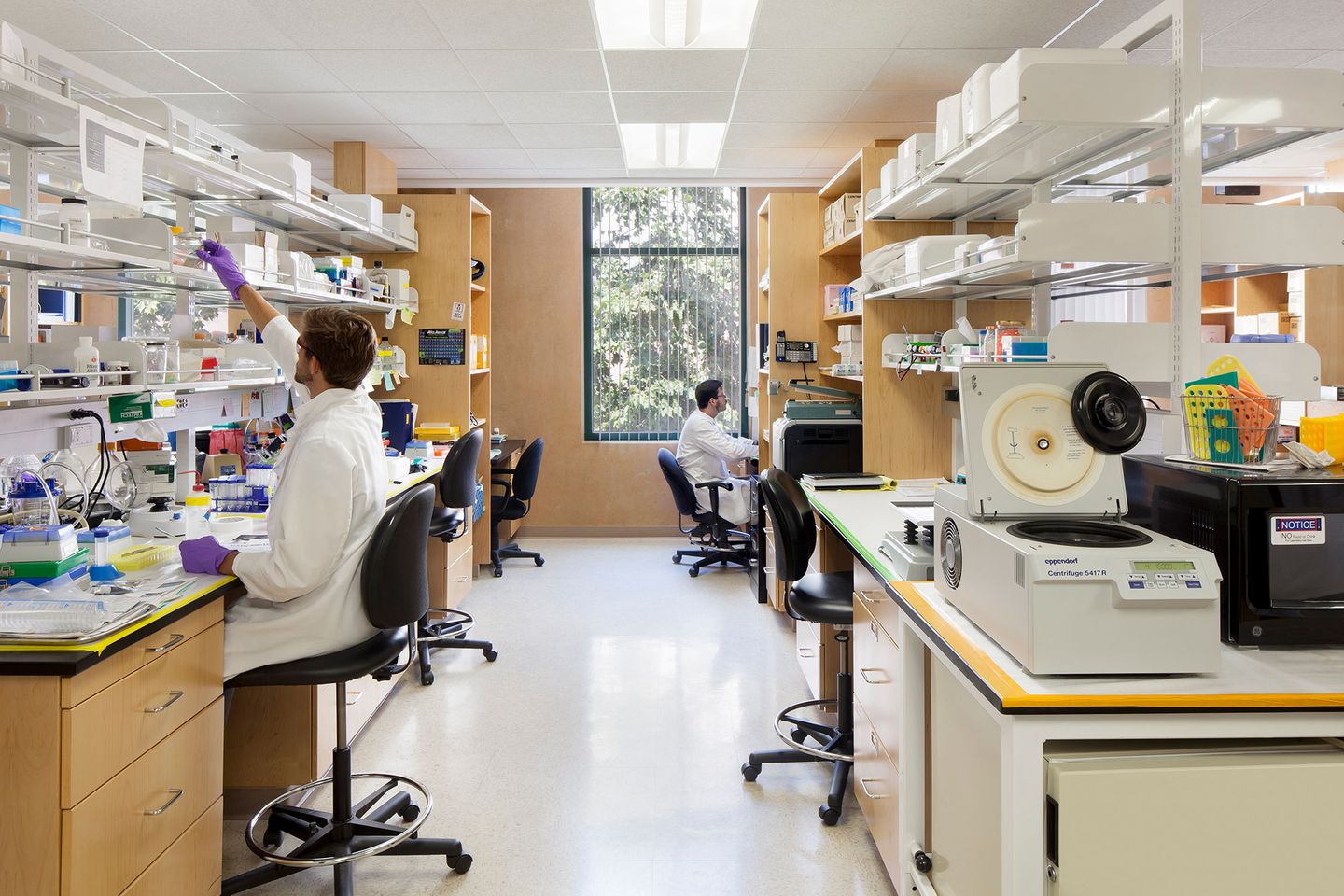 The new facility has strengthened research programs by promoting multidisciplinary collaboration between biologists, chemists, and engineers.
Key Info
Sustainability

LEED Platinum