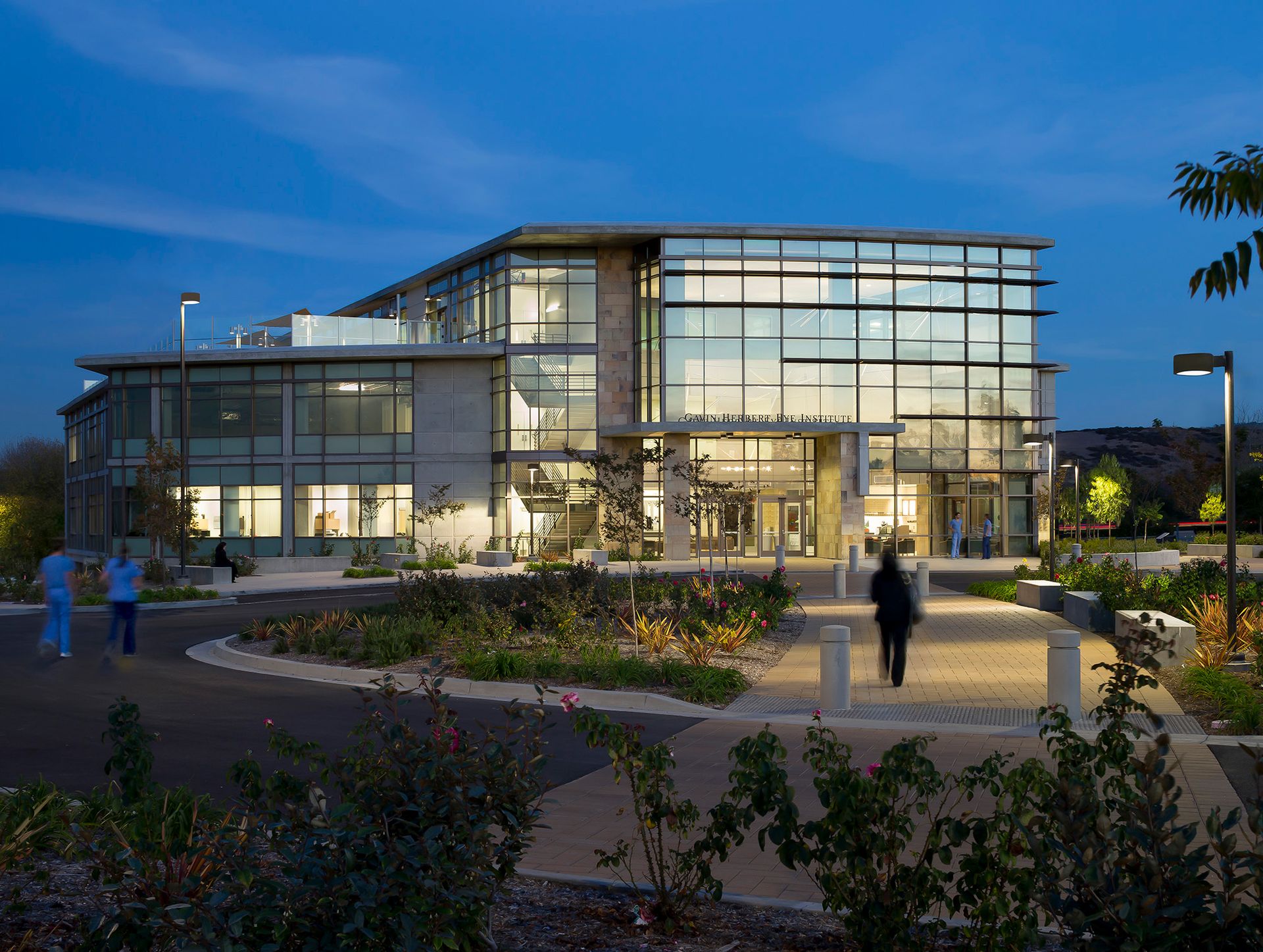 UC Irvine Eye Insitute
Seeing the Future
Growing Needs
UC Irvine's School Of Medicine has been expanding rapidly. To meet their growing needs, the University established a master plan for a new, multi-building Health Sciences Quad. The first and most immediate need was clinical and surgical space for the Ophthalmology Department. They determined that a new building—the Gavin Herbert Eye Institute—would best meet their needs. To provide the most value, the University held a design-build competition to "bring the best available design and construction expertise together to work with the University as a team and successfully meet the unique requirements."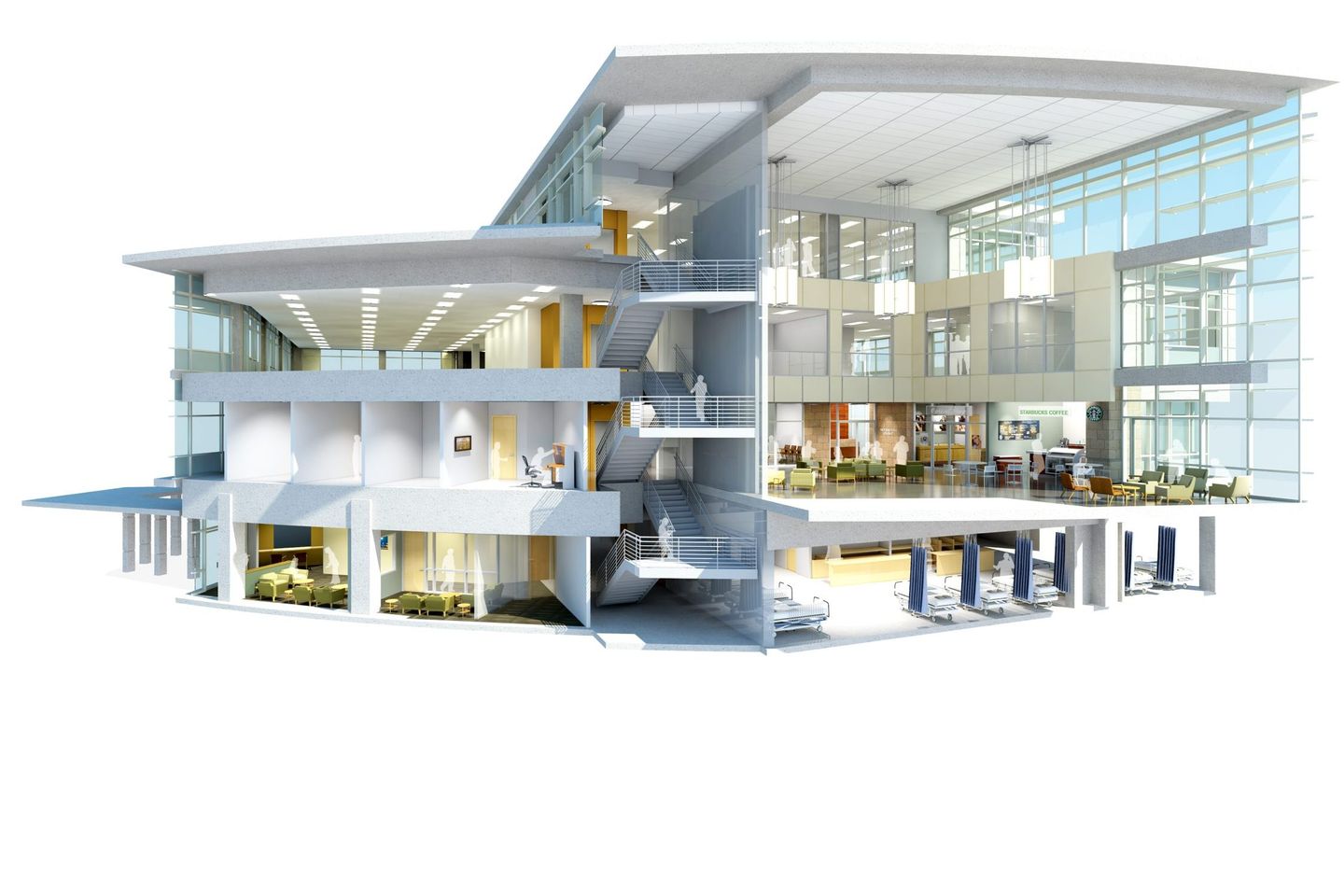 Designed from the Inside Out
Through a detailed review of the program and site, we saw the potential for positioning a primary entrance of the main quad while utilizing the sloping site to create a secondary entry specifically for the surgery center. The primary entrance provides a strong sense of arrival with a three-story atrium that provides access to all the non-surgical care areas and research suites. 
With its separate entrance, the Ambulatory Surgery Center has better accessibility for surgery patients. It also improves operational efficiency by eliminating dependence on a service elevator to support the surgery suite — freeing staff for other duties. In addition, the surgery center's location informed the location of the mechanical rooms on the garden level. This ground-level location created an added value for easier maintenance and reduced energy use with its close location to the surgery center. It also improved the aesthetics of the building by eliminating the need for rooftop mechanical.
A hanging dichroic glass display in the atrium creates colorful, changing reflections that playfully expresses the building's optical nature.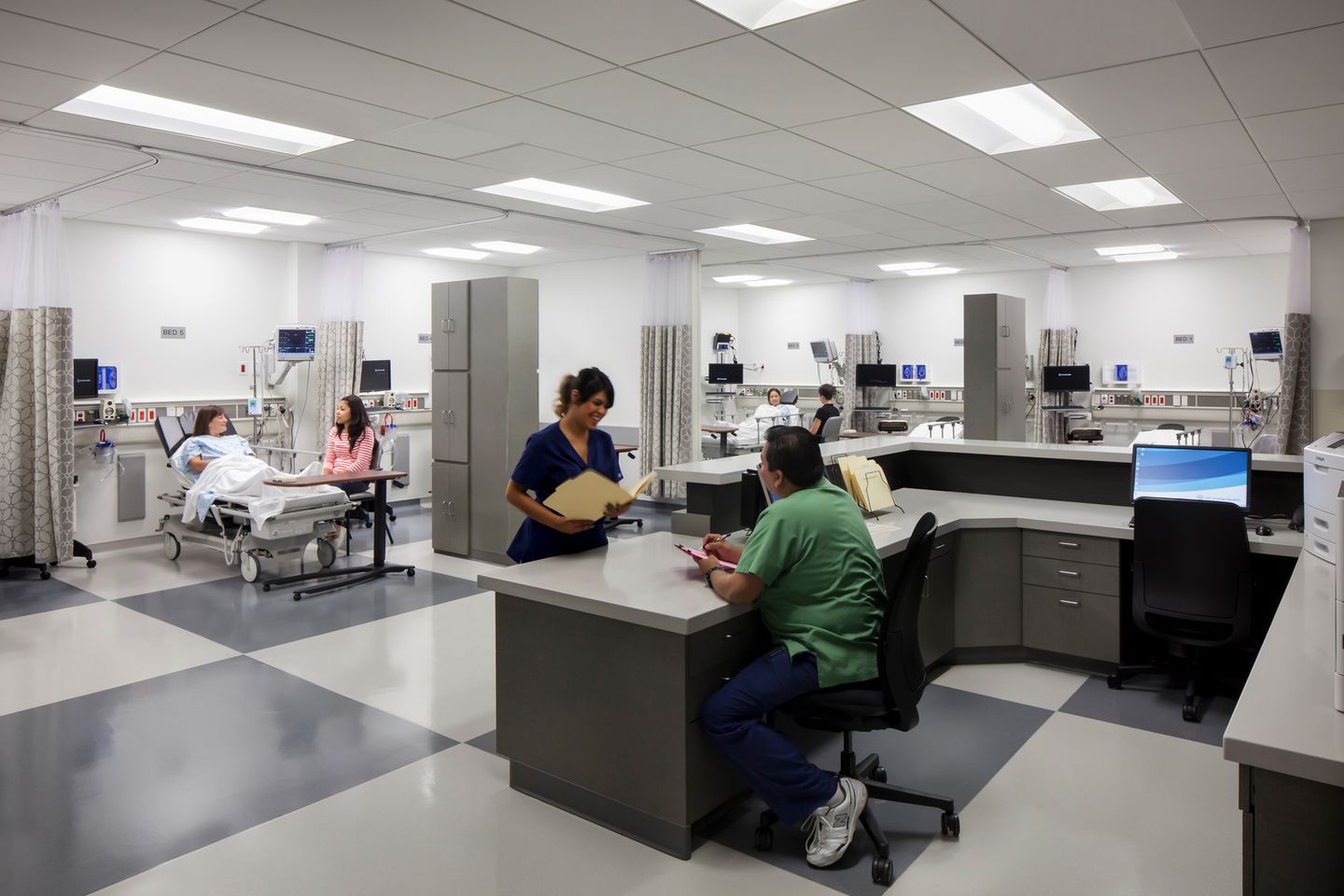 Through discussions with department administrators, we modified the Ambulatory Surgery Center's program by increasing the size by 25% and combining pre-op/post-up unit that allowed for more efficient use of bays and staffing.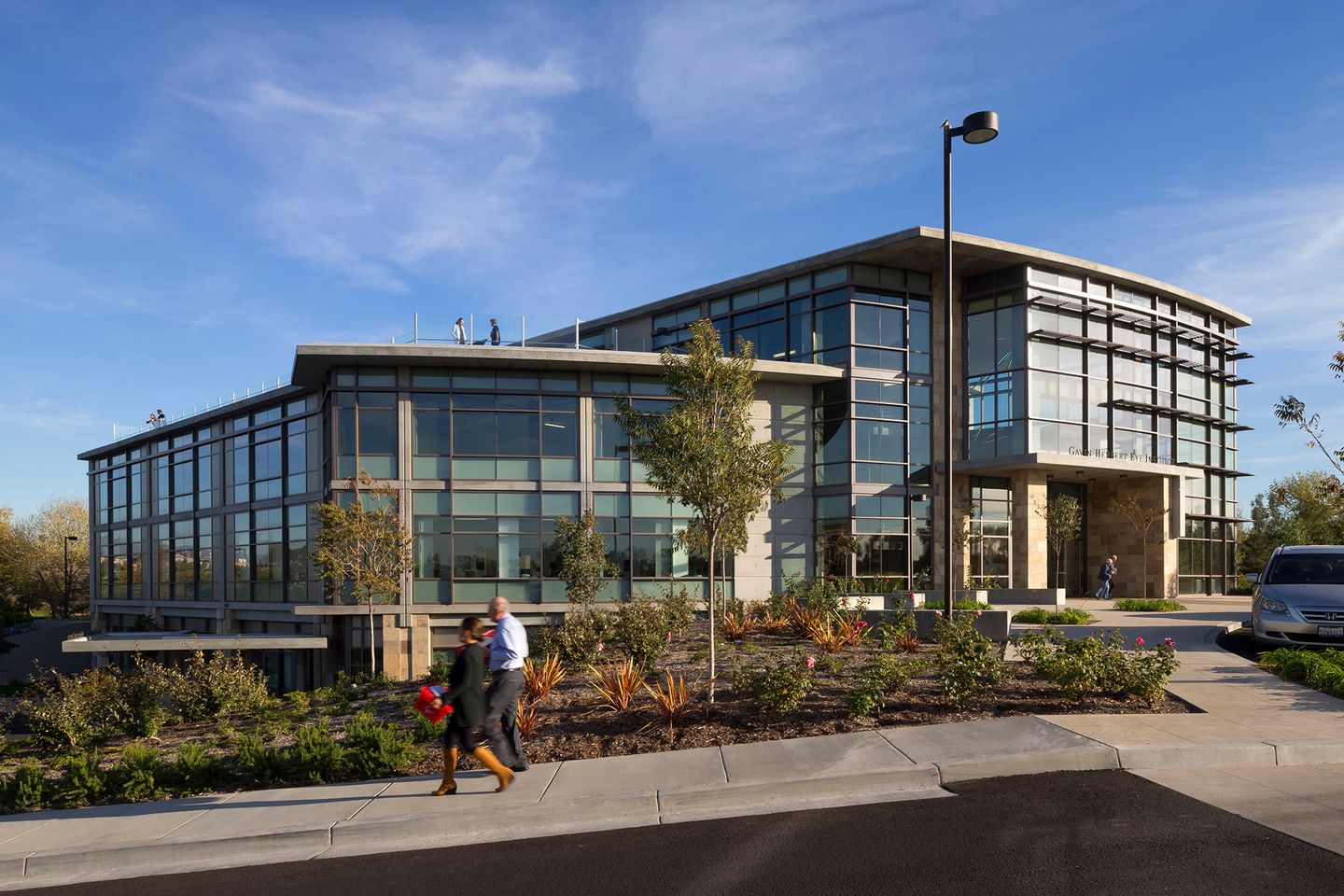 A Better Future is in Sight
The unified facility allows for more efficient operations and doubles the patient capacity of the Institute while enabling each service to complement one another directly. As a result, more Orange County residents than ever before can now access the best eye care treatments. Dr. Roger Steinert, Director of the Gavin Herbert Eye Institute and Chair of the Department of Ophthalmology, has stated that the quality of the new facility has increased staff productivity and patient satisfaction. With proximity to the medical industry and a thoughtfully designed facility, the Institute is well positioned to work towards its audacious goal of ending blindness.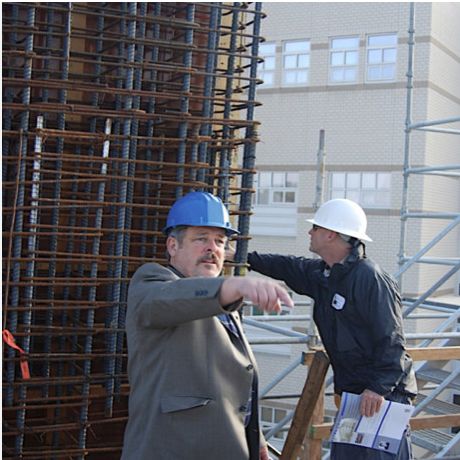 The success of this project is in large part due to the strength of the design-build team - Hathaway Dinwiddie and DES. With a collaborative investigation of the Institute's needs, the team effectively delivered a program-driven design with cost-effective construction."