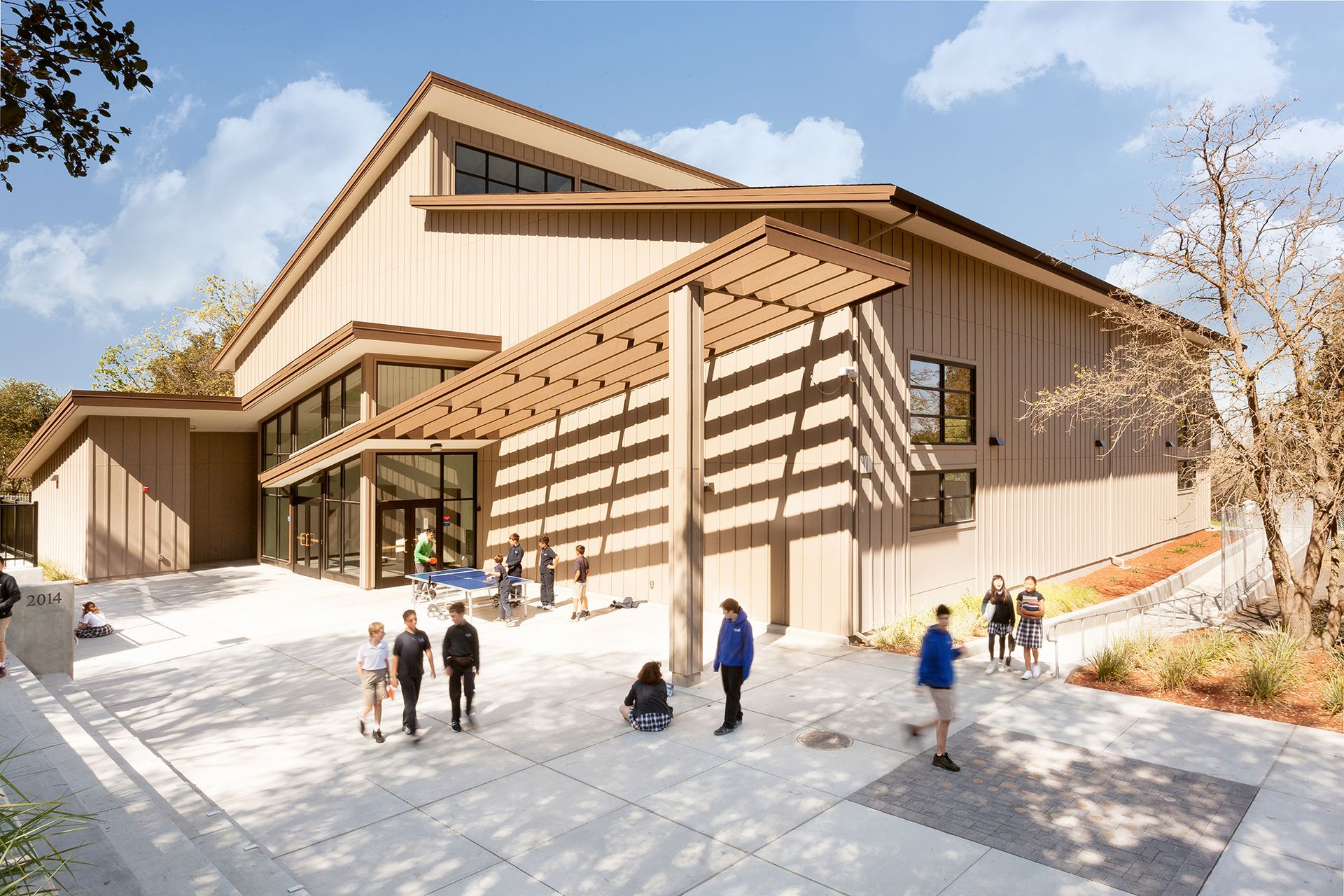 Woodland School
An Education Modernization
Understanding Where, When, and How
With their lease term nearing its end, Woodland School needed to evaluate new and existing sites. As a result, they asked DES to complete feasibility and capacity studies for various replacement sites in Redwood City, Foster City, and Belmont and its current campus. This work included an extensive programming process with school leaders and representatives to better understand and document their needs. In addition, our work included a comparative analysis of the leading K-12 school planning concepts and adjacency diagrams illustrating how Woodland could adopt various organization concepts at each alternative site.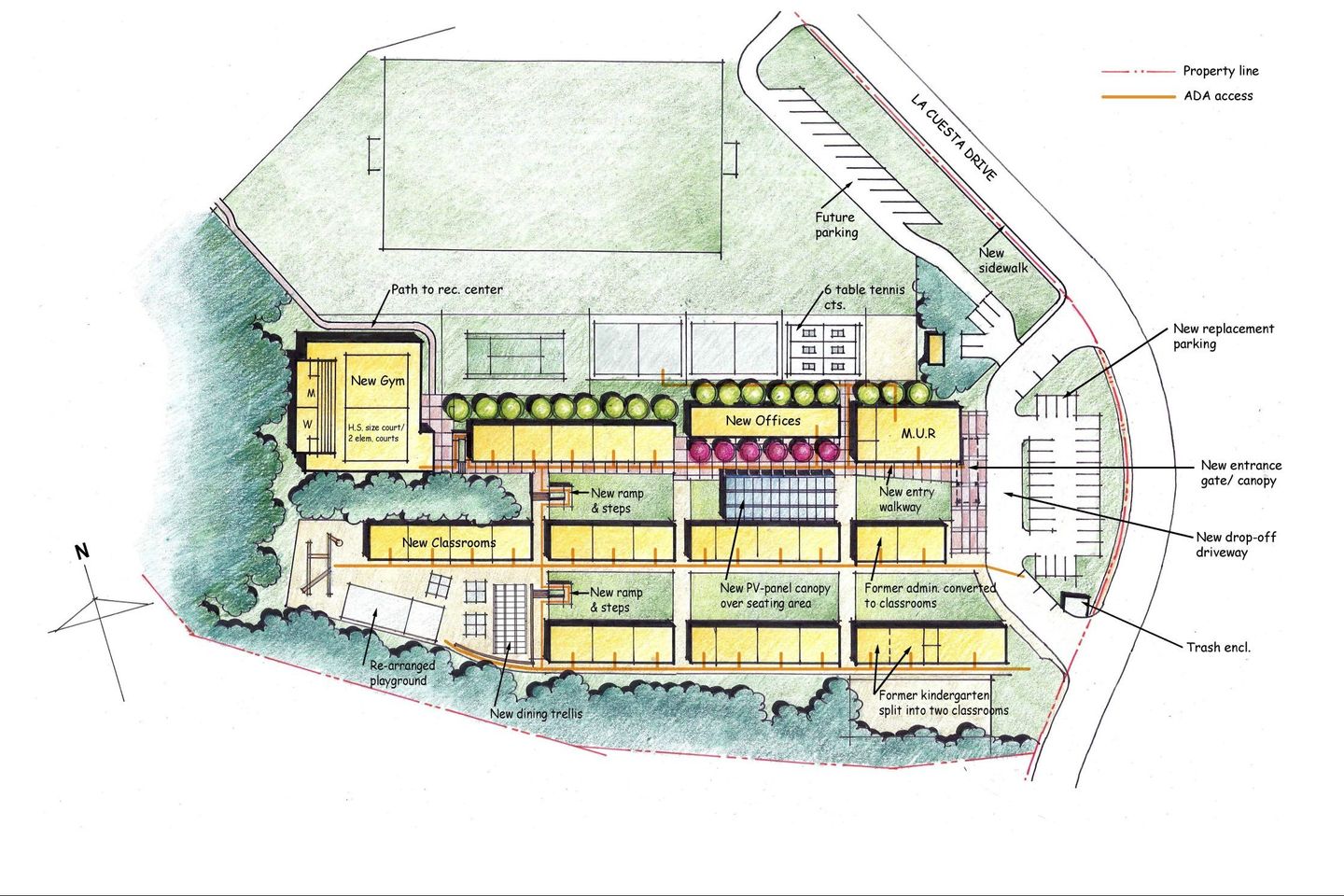 Growing in Place
Through the planning process, it became clear that the existing site offered the best opportunity for the school to flourish. With that, we began an extensive master plan for long-term campus improvements. This proposal included new circulation elements, new buildings, renovations of existing buildings, and site work. Due to its location in a residential area, community outreach was essential to the design process. In addition, the plan minimizes impact on the neighborhood by locating new, multi-story structures at the lower part of the site. We also developed design standards that embraced the area's residential arts and crafts character with pitched roofs and wood cladding.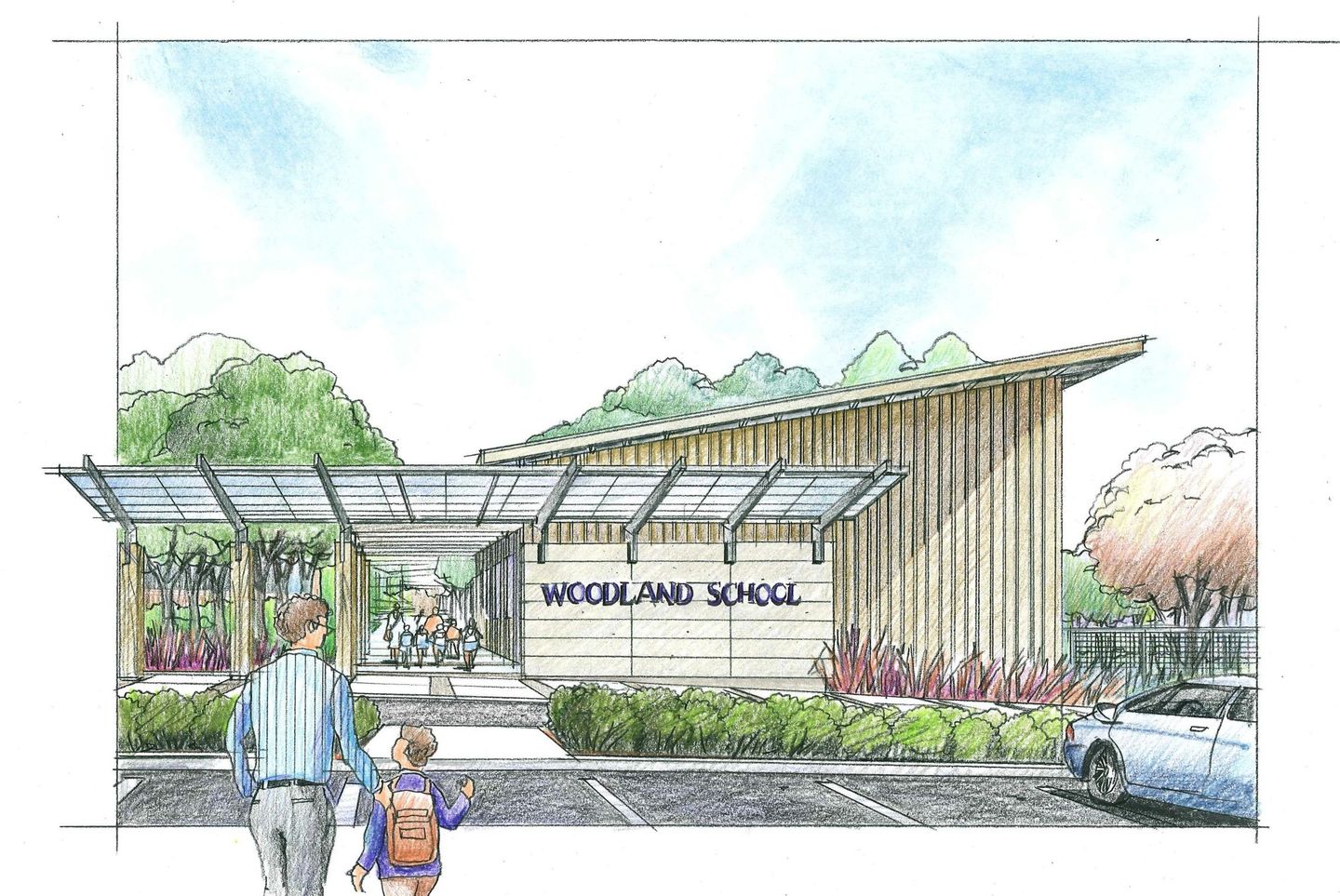 Ready, Set, Go
We developed a flexible phasing plan to accommodate the school's evolving and complex needs while working within their budget constraints. Since the campus lacked an indoor sports and events space, Phase 1 included a new, multi-purpose gym. DES provided complete design and engineering services for this new facility. The exterior design puts into practice the design guidelines with wood board-and-batten siding, an angular roof, and an entry canopy with exposed joists.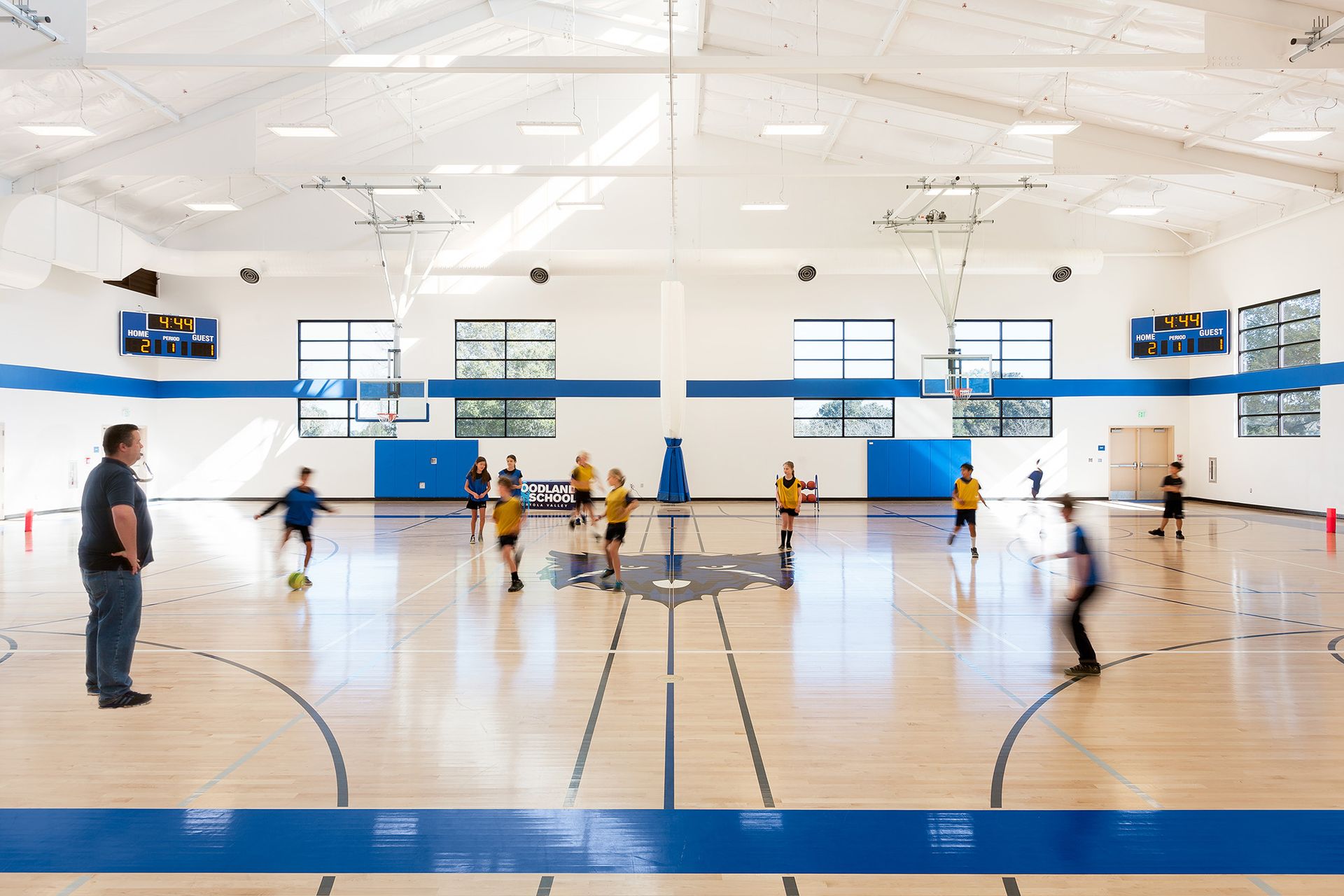 Key Info
Services

Architecture
Civil Engineering
Interior Design
Landscape Architecture
Structural Engineering